Home Depot Canada, The
49 First Gulf Blvd

,

Brampton

,

ON

L6W 4R8
Directions
905-457-1800
Home Depot Canada, The - Details
Opening Hours
Please call 905-457-1800 for opening hours.
Categories
Home Depot Canada, The - Deals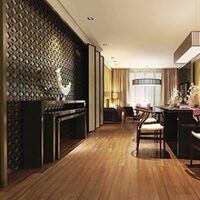 Home Depot: Free Home & Garden Workshops In September!
Here are the newest workshops offered by Home Depot for the month of September!
These workshops are completely free of charge -- simply RSVP online and you're all set to go. Keep in mind that these workshops typically range from 1 - 2 hours.
Check out the upcoming workshops:
To sign up, just follow the links above and hit sign up now under "Register for an Upcoming Workshop".
Check out more workshop details here.
Posted:
2015-08-28
| Starts:
2015-09-01
| Expires:
2015-10-01
Deal source:
www.kqzyfj.com
featured businesses for Furniture - Retail around me
Featured businesses for Furniture - Retail around me
Home Depot Canada, The 49 First Gulf Blvd, Brampton, ON

L6W 4R8

Bernardi Building Supply 469 Garyray Dr, North York, ON

M9L 1P9


Distance -

18.6 km

Royal Building Supplies 125 Ormont Dr, North York, ON

M9L 2S3


Distance -

18.0 km

Costa Building Supplies Ltd 91 Costa Rd, Concord, ON

L4K 1M9


Distance -

19.3 km

Hanford Lumber Ltd 45 Bethridge Rd, Etobicoke, ON

M9W 1M9


Distance -

16.6 km

Danforth Lumber Company 25 Dawes Rd, Toronto, ON

M4C 5A8


Distance -

8.4 km

Rex Building Materials 405 Rogers Rd, York, ON

M6M 1A1


Distance -

7.3 km

National Concrete Accessories 172 Bethridge Rd, Etobicoke, ON

M9W 1N3


Distance -

17.2 km

Kreitmaker Inc 31 Industrial St, East York, ON

M4G 1Z2


Distance -

6.9 km

Wintact Building Supplies 443 Coxwell Ave, Toronto, ON

M4L 3B9


Distance -

6.1 km