Best Buy-Brampton
451-25 Peel Centre Dr

,

Brampton

,

ON

L6T 3R5
Directions
905-494-2179
Best Buy-Brampton - Details
Opening Hours
Please call 905-494-2179 for opening hours.
Categories
Best Buy-Brampton - Deals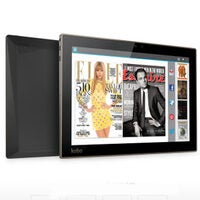 Kobo.com: $100 Off Kobo Arc 10HD, $20 Off Kobo Arc 7HD + 3 Free Kid's eBooks
For a limited time only, Kobo.com is introducing the Kids Starter Pack!
Through this offer, not only will you receive a discounted price for the Kobo Arc 7 HD and Kobo Arc 10 HD, but you'll also receive 3 free kids ebooks!
The books you'll receive are:
The Kobo Arc 10 HD originally costs $399.99, but for the duration of this offer, you'll receive a $100 discount and be able to purchase it for $299.99. This tablet features a 10" HD screen and a quad-core processor. The product comes with Android 4.2 and through the Google Play store, you can download thousands of apps.
Alternatively, you can also purchase the Kobo Arc 7 HD at a discounted price! Kobo.com is offering a $20 discount on their Kobo Arc 7 HD. It also features a quad-core processor and Android 4.2. The screen is a slightly smaller 7" display. It originally cost $199.99, but you can now get it for $179.99.
You can shop this offer online at Kobo.com, where you'll receive free shipping for these products. Or, you can also choose to shop these offers at Indigo, Best Buy, Future Shop, Staples, Target, and The Source.
This offer is live now until the end of the day on April 6th. You'll need to activate your product by April 10th to receive your free books.
Click for more details about the Kobo Arc 7 HD and the Kobo Arc 10 HD.
Best Buy Flyer Highlights: MacBook Air w/Intel Core i5, 128GB SSD $999.99, Insignia 50" LED HDTV $469.99
The Best Buy weekly flyer is scanned, tagged and ready to go and we've pointed out some of the sale items that caught our eye below. Quantities are limited, both online and in-store so you'll want to get a move on if you see something you like. Now onto the deals!
The deals are live now but expire on March 13.
Free shipping is available on most orders over $20.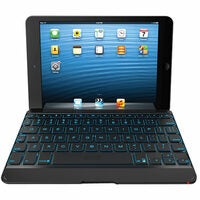 Zaggkeys Cover With Backlit Keyboard For Ipad Mini - $69.99 ($20.00 off)
The ZAGGkeys Cover for the iPad mini is a convenient way to add a keyboard to your device. It is just 6.9mm thin for optimal portability, but it provides tons of typing space so you can get even more use out of your iPad mini.
Targus Lap Chill Mat - $24.99 ($15.00 off)
The Targus Lap Chill Mat will keep your lap and your laptop cool for work and play. It's designed for laptops with screen sizes up to 17 inches, and uses dual fans to keep it all cool. USB powered makes it truly transportable, while a soft neoprene construction makes it comfortable to use.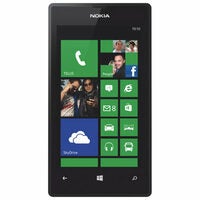 Telus Nokia Lumia 520 Prepaid Smartphone - $89.99 ($40.00 off)
Sleek and elegant, the Nokia Lumia 520 brings the world of Windows 8 to your fingertips. Powered by a 1GHz dual-core processor, this smartphone features an ultra-sensitive 4" touchscreen that even works when you're wearing gloves. The 5MP camera is perfect for taking snapshots and built-in digital lenses make it fun and easy to edit your photos.
featured businesses for Computers, Laptops & Parts around me
Featured businesses for Computers, Laptops & Parts around me
Best Buy-Brampton 451-25 Peel Centre Dr, Brampton, ON

L6T 3R5

A-1 Electronic Parts 196 North Queen St, Etobicoke, ON

M9C 4Y1



Abletech Electronics ON

Active Surplus Electronics 347 Queen St W, Toronto, ON

M5V 2A4



Connectability 1004-20 Eglinton Ave W, Toronto, ON

M4R 1K8



J&M Electronics 1063 Willowdale Ave, North York, ON

M2M 3E4



Lan Soft Systems 11 Progress Ave, Scarborough, ON

M1P 4S7



iTec Computers & Electronics 1847 Lawrence Ave E, Scarborough, ON

M1R 2Y3



Howard Tv Stereo & Video Centre 3893 Bathurst St, North York, ON

M3H 5V1



Best Buy-Sherway 167 N Queen St, Etobicoke, ON

M9C 1A7



Best Choice Electronics Ltd 13-7171 Torbram Rd, Mississauga, ON

L4T 3W4



Delta Electronics & TV 107-2400 Midland Ave, Scarborough, ON

M1S 5C1