Best Buy-Brampton - Details
Opening Hours
Please call 905-494-2179 for opening hours.
Categories
Best Buy-Brampton - Deals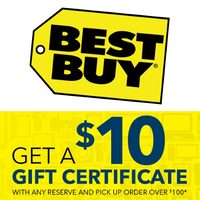 Best Buy: July 27-28 Only, Get a $10 Gift Certificate When You Reserve Online and Pick-Up Any Order Over $100 In-Store!
Starting today, shop online at BestBuy.ca and you can get a $10 savings certificate with any reserve-and-pick-up order over $100!
There's a limit of 1 offer per reserve-and-pick-up web purchase and 1 savings certificate per customer. The BestBuy.ca savings certificate will be emailed to you within 10 business days after you receive confirmation of your reserve-and-pick-up purchase. You can then use the $10 certificate on any future online purchase at BestBuy.ca.
All in all, this is a pretty decent offer, especially if you do have last minute items to purchase from Best Buy. Typically, reserve-and-pick-up purchases are ready within 20 minutes, meaning you can order online, head to the pick-up counter in stores and get out with your new purchase the same day!
This promo is live for 2 days only, from July 27-28.
Thanks to fudge_u for sharing this one with us!
Best Buy: Trade-in Your Old Console, Get up to $150 Gift Card and $50 Credit Towards an Xbox One (Through July 30)
If you haven't pulled the trigger yet on a next gen Xbox One gaming console, here's another incentive to get on board! Best Buy's trade-in promotion is back where you can trade-in your old console and get up to a $150 gift card. In addition, you'll also receive a $50 credit when trading towards a new Xbox One.
This is a great opportunity for anyone who wants to get rid of an older console that may not have much value on the open market. Especially considering, anyone with a non-working or console with $0 trade-in value is still eligible to receive a $50 credit towards the purchase of an Xbox One when traded for recycling. Click here, for Best Buy's online gaming consoles trade-in value estimator.
Some restrictions do apply. The trade in can only be conducted in participating stores (obviously). Follow this link to find a participating Best Buy location near you. Due to municipal by-laws, trade-ins are not currently available in: Surrey & Kelowna (BC), Winnipeg (MB), Sudbury, Woodbridge, Richmond Hill (ON), and Rosemere (QC).
The trade-in promo is live and runs through July 30.
Thanks to eyoussef for posting this offer to our forums!
Posted:
2015-07-26
| Starts:
1970-01-01
| Expires:
2015-07-31
Deal source:
www.bestbuy.ca
Best Buy Weekly Flyer: Acer Aspire E 15.6" Ci5-5200U Laptop $570, Sony MicroVault 8GB & 32GB USB Flash Drives $22 + More
We've got the latest Best Buy Save Big on Laptops, Computers and More flyer for July 24-30 up on RedFlagDeals.com.
Here's a quick roundup of our picks:
These prices are live and valid through July 30. You'll get free shipping on online purchases over $25 with the exception of items that require schedule delivery. Where available, you can even use Best Buy's reserve and pick-up service at your local store.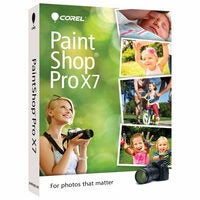 Corel PaintShop Pro X7 - $49.99 ($30.00 off)
Jazz up photos and create a professional look on your images with the Corel PaintShop Pro X7. This photo editing and design software gives you the tools to quickly enhance pictures, seamlessly remove unwanted elements and get creative. Learn as you go with built-in training tools.
Posted:
2015-07-24
| Starts:
2015-07-24
| Expires:
2015-07-31
Deal source:
www.bestbuy.ca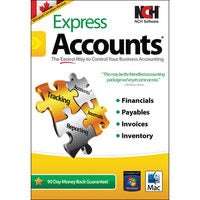 Express Accounts - $39.99 ($40.00 off)
Express Accounts is professional accounting software that will help you control your business finances with ease. View balances and reports to see how your business is doing, and even email or fax reports directly to your accountant.
Posted:
2015-07-24
| Starts:
2015-07-24
| Expires:
2015-07-31
Deal source:
www.bestbuy.ca
featured businesses for Computers, Laptops & Parts around me
Featured businesses for Computers, Laptops & Parts around me