The Home Depot
470 Holland St W

,

Bradford

,

ON

L3Z 0A2
Directions
905-778-2100
The Home Depot - Details
Opening Hours
Please call 905-778-2100 for opening hours.
Categories
The Home Depot - Deals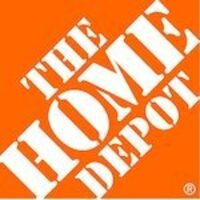 Home Depot: Free Home & Garden Workshops In November
Looking to start a DIY project to spruce up your home and garden? Home Depot's got a series of free workshops that'll help get you started!
Home Depot now has all the workshops for November available for registration online. Keep in mind that these workshops typically range from 1 - 2 hours.
Check out the upcoming workshops:
To sign up, just follow the links above and hit sign up now under "Register for an Upcoming Workshop". Don't worry about bringing anything to the workshop as all required materials for the workshop will be provided by Home Depot.
Check out more workshop details here.
Posted:
2014-11-02
| Starts:
2014-11-01
| Expires:
2014-12-01
Deal source:
www.kqzyfj.com
featured businesses for Furniture - Retail around me
Featured businesses for Furniture - Retail around me
The Home Depot 470 Holland St W, Bradford, ON

L3Z 0A2

Bernardi Building Supply 469 Garyray Dr, North York, ON

M9L 1P9


Distance -

18.6 km

Vem Building Supplies Ltd 150 Bronoco Ave, York, ON

M6E 4Y1


Distance -

7.3 km

Home Hardware 172 Ossington Ave, Toronto, ON

M6J 2Z7


Distance -

2.8 km

Danforth Lumber Company 25 Dawes Rd, Toronto, ON

M4C 5A8


Distance -

8.4 km

Hanford Lumber Ltd 45 Bethridge Rd, Etobicoke, ON

M9W 1M9


Distance -

16.6 km

Central Mobile Concrete Ltd. 249 Supertest Rd, North York, ON

M3J 2M4


Distance -

15.9 km

Costa Building Supplies Ltd 91 Costa Rd, Concord, ON

L4K 1M9


Distance -

19.3 km

Downtown Rental & Building Supplies Ltd 393 Sorauren Ave, Toronto, ON

M6R 2G5


Distance -

4.8 km

Rex Building Materials 405 Rogers Rd, York, ON

M6M 1A1


Distance -

7.3 km

Kreitmaker Inc 31 Industrial St, East York, ON

M4G 1Z2


Distance -

6.9 km

Wintact Building Supplies 443 Coxwell Ave, Toronto, ON

M4L 3B9


Distance -

6.1 km