The Home Depot
470 Holland St W

,

Bradford

,

ON

L3Z 0A2
Directions
905-778-2100
The Home Depot - Details
Opening Hours
Please call 905-778-2100 for opening hours.
Categories
The Home Depot - Deals
Home Depot: Chamberlain Ultimate 1.25 HPS Belt Drive MyQ Enabled Garage Door Opener $249.00
For a limited time, Home Depot is selling the Chamberlain Ultimate 1.25 HP Belt Drive Battery Backup Garage Door Opener for $249.00 as a Special Buy.
That's a solid offer in our books for anyone shopping for a silent garage door opener with integrated battery back-up. Especially, considering this bundle includes the Chamberlain MyQ Internet Gateway device which is valued at $54.99 on it's own!
The Chamberlain Ultimate Garage Door Opener features a powerful 1.25 HPS motor and a built-in battery backup system that allows you to operate your garage door even when the power is out. It uses a steel-reinforced belt-drive system to open garage doors smoothly and quietly. This model supports MyQ Technology, allowing you to monitor, control and receive notifications for your Chamberlain garage door opener from anywhere in the world with your mobile device via the MyQ app! The following items are included in this bundle:
Chamberlain Garage Access Wireless Keypad
MyQ Internet Gateway
2 x three-button remote controls
Battery backup
Quick-and-easy-to-install 5-piece rail system fits most 7 ft. garages
This deal is live now. Shipping is free for in-store pick-up, otherwise shipping rates are determined by weight, size and destination. You can use the shipping estimator tool from the shopping cart to determine the shipping fees for your purchase or click here to find a Home Depot location near you.
For more savings, don't forget to sign up and get 2% cash back from RedFlagDeals.com.
Thanks to KenA for posting this one to the forums!
Home Depot: Free Home & Garden Workshops In July!
Here's the newest schedule for free workshops in July from Home Depot!
These workshops are completely free of charge -- simply RSVP online and you're all set to go. Keep in mind that these workshops typically range from 1 - 2 hours.
Check out the upcoming workshops:
To sign up, just follow the links above and hit sign up now under "Register for an Upcoming Workshop".
Check out more workshop details here.
Posted:
2015-07-02
| Starts:
2015-07-01
| Expires:
2015-08-01
Deal source:
www.kqzyfj.com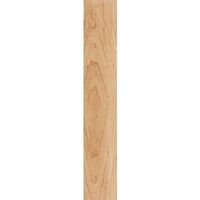 Allure TrafficMaster Allure 6 in. x 36 in. Golden Maple Resilient Plank Flooring - $1.98/Sq.Ft.
Easy GripStrip™ installation – Lays directly over your old floor; no floor prep or messy glue needed! Looks and feels like real wood… feel the knots! Water-resistant. Perfect in high moisture areas… basements, kitchens, and bathrooms. Warm comfort and quiet under foot. Install an entire floor cleanly, easily in just a few hours. 25 year residential warranty. This Product Contains 24 Sq.ft/Case.
Posted:
2015-07-02
| Starts:
2015-07-02
| Expires:
2015-07-09
Deal source:
www.anrdoezrs.net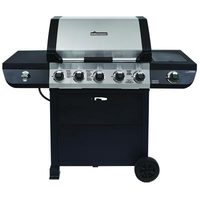 Brinkman 5 Burner Gas Grill - $229.00
Total Cooking Area – 661 Square Inches.
Posted:
2015-07-02
| Starts:
2015-07-02
| Expires:
2015-07-09
Deal source:
www.tkqlhce.com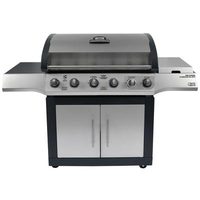 Brinkmann Elite Dual Sear 5 Burner Gas Grill - $399.00
This Brinkmann Elite Stainless-Steel 5-Burner Gas Grill features 5 stainless steel main burners, a searing zone for fast cooking and a side burner for preparing side dishes. Porcelain-coated cast iron cooking grates provide durability and even heat distri, Assembly required.
Posted:
2015-07-02
| Starts:
2015-07-02
| Expires:
2015-07-09
Deal source:
www.tkqlhce.com
featured businesses for Furniture - Retail around me
Featured businesses for Furniture - Retail around me
The Home Depot 470 Holland St W, Bradford, ON

L3Z 0A2

Bernardi Building Supply 469 Garyray Dr, North York, ON

M9L 1P9


Distance -

18.6 km

Royal Building Supplies 125 Ormont Dr, North York, ON

M9L 2S3


Distance -

18.0 km

Costa Building Supplies Ltd 91 Costa Rd, Concord, ON

L4K 1M9


Distance -

19.3 km

Hanford Lumber Ltd 45 Bethridge Rd, Etobicoke, ON

M9W 1M9


Distance -

16.6 km

Rex Building Materials 405 Rogers Rd, York, ON

M6M 1A1


Distance -

7.3 km

Central Mobile Concrete Ltd. 249 Supertest Rd, North York, ON

M3J 2M4


Distance -

15.9 km

Danforth Lumber Company 25 Dawes Rd, Toronto, ON

M4C 5A8


Distance -

8.4 km

Wintact Building Supplies 443 Coxwell Ave, Toronto, ON

M4L 3B9


Distance -

6.1 km

Kreitmaker Inc 31 Industrial St, East York, ON

M4G 1Z2


Distance -

6.9 km

National Concrete Accessories 172 Bethridge Rd, Etobicoke, ON

M9W 1N3


Distance -

17.2 km