Home Depot Canada, The
10 Barrie View Dr

,

Barrie

,

ON

L4M 4S7
Directions
705-733-2800
Home Depot Canada, The - Details
Located at 10 Barrie View Dr in Barrie, Ontario, Home Depot Canada, The is a company in the furniture - retail category of Canpages website.
Please call 705-733-2800 to get in touch with Home Depot Canada, The that is in your neighbourhood. Get the directions to this business from your location. Or, simply add this company to your personal business favorites list.
Finally, you can send this profile page to your friends by accessing Facebook or Twitter links. It's also possible to save this business information to your Outlook contacts.
Opening Hours
Please call 705-733-2800 for opening hours.
Categories
Home Depot Canada, The - Deals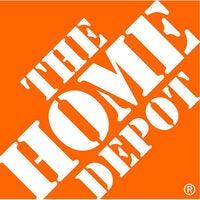 Home Depot Garden Club Coupon: Buy Any 2 Scotts Nature Scapes Mulch & Get The Third Free (Through July 23)
Here's the latest Garden Club coupon from Home Depot!
Through July 23rd, print off and present this coupon in-stores when you buy any two Scotts Nature Scapes Mulch and get the third for free! The third must be of equal or lesser value than the first two. Each customer can receive up to two free bags of mulch with each coupon. Coupon cannot be combined with any other offer or promotion.
Selection will vary from store to store. Coupon expires on July 23rd.
Posted:
2014-07-19
| Starts:
2014-07-18
| Expires:
2014-07-24
Deal source:
www.homedepot.ca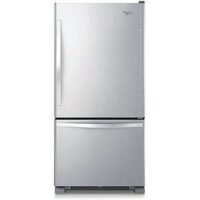 Whirlpool 18.5 cu. ft. 30" Refrigerator - $1145.80 ($202.20 off)
Whirlpool 18.5 cu. ft. 30" Refrigerator - $1145.80 ($202.20 off)
Posted:
2014-07-17
| Starts:
2014-07-17
| Expires:
2014-07-24
Deal source:
www.dpbolvw.net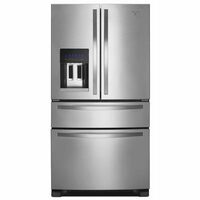 Whirlpool 25 Cubic Feet French Door Refrigerator - $1897.20 ($334.80 off)
Make organizing and finding what you need quick and easy with the Whirlpool® 25 cu. ft. french door refrigerator with external refrigerated drawer. Now you can keep frequently used items close at hand and match cooling to the food being stored. The full-extension drawer makes storing everything from fresh produce to cold drinks simple. The Accu-Chill™ temperature management system also senses and adapts using built-in sensors to save energy and deliver efficient cooling, while the Measured Fill feature fills containers for you, allows you to select the exact amount of filtered water you need and then automatically shuts off when complete.
Posted:
2014-07-17
| Starts:
2014-07-17
| Expires:
2014-07-24
Deal source:
www.jdoqocy.com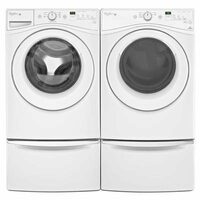 Whirlpool 4.8 cu. Feet. Duet HE Front Load Washer with Adaptive Wash Technology - $720.80 (15% off)
Colors stay vibrant wash after wash with the 4.8 cu. ft. Duet® front load washer. To keep clothes looking newer longer, Adaptive Wash technology senses the needs of each load and releases detergent at the right time during the cycle with Precision Dispense, while wash actions adapt to your load based on cycle and options selected. Plus, the Care Control temperature management system adjusts temperature so water dissolves detergent without overheating. And for even more fabric protection, the sleek interior surface of the Smooth Wave stainless steel wash basket helps prevent fraying and snags, while the Cold Wash cycle uses adaptive wash actions and a concentrated solution of HE detergent and cold water to gently lift stains from fabrics.
Posted:
2014-07-17
| Starts:
2014-07-17
| Expires:
2014-07-24
Deal source:
www.dpbolvw.net
Whirlpool 7.4 Cu. Feet. Duet He Dryer with Ecoboost Option - $550.80 (15% off)
Help prevent damage caused by over drying and spend less time in the laundry room with the Whirlpool® 7.4 cu. ft. Duet® dryer. Reduce over drying with Advanced Moisture Sensing, which uses three sensors to read incoming and outgoing air temperatures while monitoring moisture levels inside the dryer, so the cycle ends when everything is perfectly dry. For even more efficient drying, four shorter, staggered baffles increase the effectiveness of the dryer for small loads and promote more balanced tumbling. It's easy to start drying faster with Tap Touch controls with Memory, which allow direct access to dryer functions and even remember your last cycle and settings for a quick touch start. And, you'll be able to cut down on ironing by choosing the Wrinkle Shield™ Plus option to help keep wrinkles from setting into clean clothes.
Posted:
2014-07-17
| Starts:
2014-07-17
| Expires:
2014-07-24
Deal source:
www.kqzyfj.com
featured businesses for Furniture - Retail around me
Featured businesses for Furniture - Retail around me
Home Depot Canada, The 10 Barrie View Dr, Barrie, ON

L4M 4S7

Rotblott's Discount Warehouse 443 Adelaide St W, Toronto, ON

M5V 1S9


Distance -

1.1 km

Dickson Home Hardware 2030 Avenue Rd, North York, ON

M5M 4A4


Distance -

10.1 km

Pat's Home Hardware 257 Coxwell Ave, Toronto, ON

M4L 3B5


Distance -

6.0 km

Beach Hardware 2215 Queen St E, Toronto, ON

M4E 1E8


Distance -

7.6 km

St Lawrence Hardware 130 Lower Sherbourne St, Toronto, ON

M5A 4J4


Distance -

1.4 km