Home Depot Canada, The
10 Barrie View Dr

,

Barrie

,

ON

L4M 4S7
Directions
705-733-2800
Home Depot Canada, The - Details
Opening Hours
Please call 705-733-2800 for opening hours.
Categories
Home Depot Canada, The - Deals
Whirlpool Tall Tub Built-in Dishwasher - $398.00 ($140.00 off)
Make sure dishes come out clean every time. The AccuSense® soil sensor senses how dirty dishes are and adapts the cycle as needed for customized cleaning. This ENERGY STAR® qualified dishwasher holds 14 place settings, cleans quietly at 55 dBA. It also provides more room for dishes in the lower rack with the AnyWare™ Plus silverware basket that sits in the door or on the front of the lower rack to free up rack space.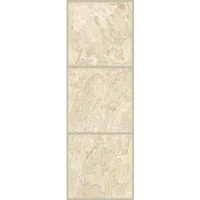 TrafficMaster Allure Tile 12 in. x 36 in. Sedona Resilient Vinyl Tile Flooring - $1.97/sq. ft.
Our easiest-to-install flooring ever! Install an entire floor cleanly, easily in just a few hours. Easy GripStrip™ installation – Lays directly over your old floor; no floor prep or messy glue needed! Looks and feels like ceramic tile… feel the texture! Water resistant. Perfect in high moisture areas… basements, kitchens, and bathrooms. Warm comfort and quiet under foot. 25 year residential warranty.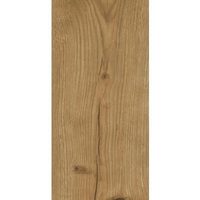 Trafficmaster Sawmill Oak Laminate Flooring - $1.19/sq. ft.
This European made laminate flooring has an E1 HDF core for healthier homes and is Greenguard air quality certified. The wood used in the core of the product is harvested from PEFC certified forests. The product is 10mm thick has an AC3 melamine wear layer impregnated with Aluminum Oxide for added resistance against wear. Offers a triple warranty against staining, fade and wear. This Product Contains 18.94 Sq.Ft. / Case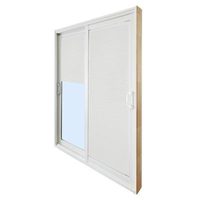 Veranda 5' Double Sliding Patio Door with Stanguard - $849.15 (15% off)
Extremely versatile, this dual sliding patio door opens from either side and is energy efficient for extreme climates. It slides easily and comes with a dual locking screen door and security lock on both doors. Maintenance-free internal blinds. Corrosion, rust and dent resistant. These mini blinds are incorporated into our factory sealed units. Once sealed these units are totally dust and maintenance free, offering a high level of control, convenience, privacy and durability while preserving the charm and clean appearance of your home's interior.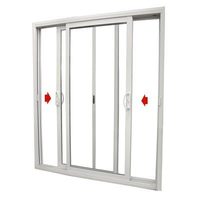 Veranda 5' Dual Glide Patio Doors - $476.00 (15% off)
This "NEW" DualGlide™ Patio door from Farley Windows opens effortlessly from either side. You choose which way you want it to operate! When the outdoor season kicks into high gear, nothing gets more wear and tear than your patio door. That's why it's important to know our finely crafted DualGlide™ doors slide smoothly on a patented dual-tandem wheel system. Our locking system creates a weatherproof seal with tight security. Best of all, our industry-leading warranty guarantees our doors will work effortlessly for life. Thanks to our Solid Frame™ Technology, our patio doors offer strength and durability, all at a surprisingly low cost. All DualGlide™ doors are tested against the toughest industry standards for air and water infiltration, wind load resistance, ease of operation, forced entry and more. Now you can create a high-quality, energy-efficient style for your home and still keep to your budget. A Door Designed to be Opened Time and Time Again.
featured businesses for Furniture - Retail around me
Featured businesses for Furniture - Retail around me
Home Depot Canada, The 10 Barrie View Dr, Barrie, ON

L4M 4S7

Rotblott's Discount Warehouse 443 Adelaide St W, Toronto, ON

M5V 1S9


Distance -

1.1 km

Dickson Home Hardware 2030 Avenue Rd, North York, ON

M5M 4A4


Distance -

10.1 km

Pat's Home Hardware 257 Coxwell Ave, Toronto, ON

M4L 3B5


Distance -

6.0 km

St Lawrence Hardware 130 Lower Sherbourne St, Toronto, ON

M5A 4J4


Distance -

1.4 km

Beach Hardware 2215 Queen St E, Toronto, ON

M4E 1E8


Distance -

7.6 km