Home Depot Canada, The
10 Barrie View Dr

,

Barrie

,

ON

L4M 4S7
Directions
705-733-2800
Home Depot Canada, The - Details
Located at 10 Barrie View Dr in Barrie, Ontario, Home Depot Canada, The is a company in the furniture - retail category of Canpages website.
Please call 705-733-2800 to get in touch with Home Depot Canada, The that is in your neighbourhood. Get the directions to this business from your location. Or, simply add this company to your personal business favorites list.
Finally, you can send this profile page to your friends by accessing Facebook or Twitter links. It's also possible to save this business information to your Outlook contacts.
Opening Hours
Please call 705-733-2800 for opening hours.
Categories
Home Depot Canada, The - Deals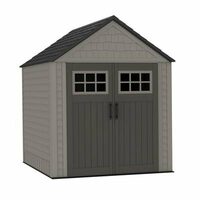 Rubbermaid Big Max Shed - $698.00
Rubbermaid's Big Max shed is great for storing riding mowers and other lawn and garden equipment. Its stylish design specifically intended to blend into your outdoor living space. Durable, double wall construction provides extra strength and security and it is easy to assemble.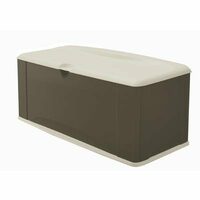 Rubbermaid Deck Box - $89.00
This 16 Cu. Ft. Deck Box, which can also be used as a seat, is ideal for storing larger outdoor patio cushions as well as pool and deck items. Its panels are interlocking, easy to assemble and weather resistant. Estimated assembly time is 5 to 10 minutes.
Samsung 24 In. Built-In Dishwasher Stainless Steel Tub - $498.00 ($100.00 off)
Presenting the dishwasher for your energy efficient kitchen. Using only four gallons per cycle and 279 kWh a year, the Samsung DW7933 more than meets the DOE standards, the CEE Tier 1 specifications - and your own requirements - for energy savings. Even the beautiful stainless steel interior helps reduce power consumption by retaining heat and speeding up the drying process. Enjoy your clean dishes more knowing that your electric bills will be lower each month. Whether party guests are mingling in the kitchen, or you're watching TV in the next room, you can run the dishwasher without adding background noise. The quietest dishwasher in its class, the DW7933 comes with six layers of insulation to ensure low noise levels. Even components such as the food disposer, water pumps and spray arms are specifically designed to be more silent than those found in conventional models. Don't be surprised if you forget that the dishwasher is running!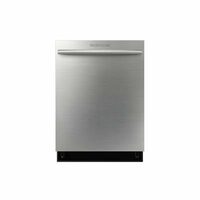 Samsung 24 In. Fully Integrated Built-In Dishwasher Stainless Steel Tub Storm Wash - $698.00
With six noise reducing layers and an advanced motor sound insulation system, Samsung's DW80F800 dishwasher makes it possible for you to enjoy some peace and quiet while you're cleaning your dishes. Engineered with Samsung's special Storm Wash™, it power washes your toughest pots and pans, with its flexible rack system and adjustable height. It also features a Digital Leak Sensor designed to detect even the smallest leaks, 3 water spray arms located on the top, middle and bottom, and energy efficient stainless steel tub, all meticulously engineered to deliver the quietest, most advanced washing cycle possible. Plus for a better drying performance, a Fan-Driven Condensation Drying system uses heat from the water inside the tub for quicker and efficient drying. Get cleaner dishes with the ENERGY STAR® qualified DMT800A dishwasher from Samsung.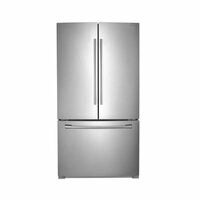 Samsung 25.5 cu. ft. 36" Refrigerator - $1498.00
A Refrigerator with Better Space. Samsung refrigerators keep your food fresher for longer and reduce waste! Samsung's cutting-edge technology sets new standards in precise temperature control, cooling the refrigerator and freezer compartments individually. As a result, food stays fresh with optimal humidity.
Posted:
2014-09-18
| Starts:
2014-09-18
| Expires:
2014-09-25
Deal source:
www.jdoqocy.com
featured businesses for Furniture - Retail around me
Featured businesses for Furniture - Retail around me
Home Depot Canada, The 10 Barrie View Dr, Barrie, ON

L4M 4S7

Rotblott's Discount Warehouse 443 Adelaide St W, Toronto, ON

M5V 1S9


Distance -

1.1 km

Pat's Home Hardware 257 Coxwell Ave, Toronto, ON

M4L 3B5


Distance -

6.0 km

Dickson Home Hardware 2030 Avenue Rd, North York, ON

M5M 4A4


Distance -

10.1 km

St Lawrence Hardware 130 Lower Sherbourne St, Toronto, ON

M5A 4J4


Distance -

1.4 km

Beach Hardware 2215 Queen St E, Toronto, ON

M4E 1E8


Distance -

7.6 km