A Alert Drain Limited
ON
L4K 4E9
416-244-6891
A Alert Drain Limited - Details
Plumbing - Drains - Sewer Cleaning. 24HR Emergency Service throughout the GTA since 1927. Family owned for 5 generations. You'll be glad you called us.

Opening Hours
Please call 416-244-6891 for opening hours.
Specialities
24 Hour Emergencies
Bathroom Plumbing
Drain Cleaning
Drains
Frozen Pipes
Hot Water Tanks
Industrial
Plumbing
Plumbing Repairs
Video Inspection
Products and Services
24 Hour Emergency Plumbing Service
Basement Waterproofing
Camera DVD Inspections
Catch Basin Cleaning & Repairs
Commercial Plumbing
Drain Cleaning Service
Drain Repairs
Electric Snaking
Free Estimates
Fully Licensed & Insured
High Pressure Flushing
Inspection & Repairs of Storm Drain
Kitchens & Bathrooms
New Work
Pipe Thawing (Frozen Pipes)
Plumbing Service
Preventative Maintenance
Rod Pusher Available for Trenchless
Tracing of Drain Lines
Water Heaters
Methods of Payment
Getting There
Radio Dispatched Service Vehicles

Languages Spoken
Others
Association
BBB
License
D9
Other Phone Number
Categories
A Alert Drain Limited - Deals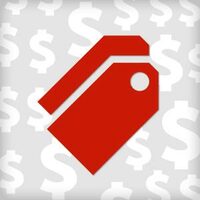 Free Camera Inspection with Every Excavation
Free Camera inspection with every excavation.
Posted:
2011-12-29
| Starts:
2011-12-20
| Expires:
2013-12-20
Deal source:
www.aalertdrain.ca
featured businesses for Plumbing Contractors around me
Featured businesses for Plumbing Contractors around me
A Alert Drain Limited ON

L4K 4E9

Brothers Plumbing Ltd - West 130 Osler St, Toronto, ON

M6N 2Y8



New Canadian Drain & Plumbing Ltd 182 Saint Helens Ave, Toronto, ON

M6H 4A1



DrainWorks 80 Nealon Ave, Toronto, ON

M4K 1Z2



Priority Plumbing 1594 Dupont St, Toronto, ON

M6P 3S7



Klean-All Drain Service Inc ON

M4Y 1T0



Grieco Frank & Peter Contracting Ltd

Emergency Plumbing ON

Grieco Frank & Peter Contracting Ltd 146 Bentworth Ave, North York, ON

M6A 1P7



Ali Plumbing & Drain 24Hour Service ON

Adamson Plumbing & Heating Limited 15 Crockford Blvd, Scarborough, ON

M1L 4J9



Armstrong Baum Plumbing & Heating 130 Bentworth Ave, North York, ON

M6A 1P7