Canadian Tire
5130 St Margarets Bay Rd

,

Tantallon

,

NS

B3Z 1E2
Directions
902-826-2800
Canadian Tire - Details
Located at 5130 St Margarets Bay Rd in Tantallon, Nova Scotia, Canadian Tire is a local business inside the automobile repairing & service category of Canpages website.
Phone 902-826-2800 to get in contact with Canadian Tire that is located in your neighbourhood. Get the directions to 5130 St Margarets Bay Rd from your location. Or, simply add this business to the business favorites list.
Finally, feel free to send this profile page to your friends by clicking on Facebook or Twitter links. It's also possible to save this business information to your Outlook contacts.
Opening Hours
Please call 902-826-2800 for opening hours.
Categories
Canadian Tire - Deals
Talon Storage Cabinet, 59-In - $39.99 ($50.00 Off)
Ideal for home or office storage needs. Two adjustable and two fixed shelves. Quality 180° opening hinges make doors easy to open. Solid 5/8" (1.59 cm) construction. Easy to assemble. Dimensions: 59.5 H x 23.75 W x 12.5" D (151 x 60.3 x 31.8 cm).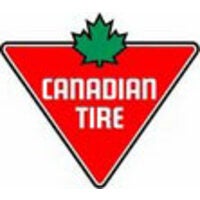 For Living Ladder Back Swivel Stool - $29.99 (55% Off)
For Living Ladder Back Swivel Stool is perfect for a bar or high kitchen table. Features a mocha espresso finish and rust-resistant, powder-coated metal legs. Dimensions: 16 W x 18 D x 42" H.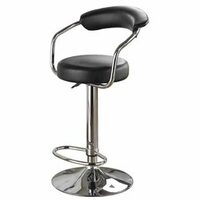 For Living Bar Stool With Arm Rests - $49.99 (50% Off)
Bar Stool with Arm Rests feature a pneumatic gas lift to change its height. With a chrome frame that is easy to clean. Dimensions: 20 x 20 x 35-44" (51 x 51 x 89-112 cm).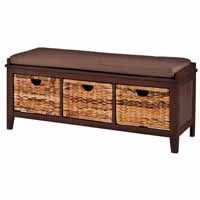 For Living Verona Wicker Entrance Bench - $139.99 (50% Off)
Wicker Entrance Bench is made with a solid wood frame, and designed with wicker drawer fronts. Includes comfortable cushions for guests to sit on. Dimensions: 47-1/2" W x 19-1/4" D x 15-1/4" H (119 x 48 x 38 cm). Available in white or brown.
For Living Verona Wicker Chest, 4-Drawer - $139.99 (50% Off)
Elegant chest of drawers is made of solid wood and MDF with veneer top. Wood drawer construction with banana leaf drawer fronts. Includes four storage drawers with drawer stops. Assembly required. Dimensions: 27 x 14-1/2 x 31-3/4" (81 x 37 x 69 cm).
featured businesses for Automobile Repairing & Service around me
Featured businesses for Automobile Repairing & Service around me
Canadian Tire 5130 St Margarets Bay Rd, Tantallon, NS

B3Z 1E2

Luxury European Auto Parts Inc 125 Union St, Toronto, ON

M6N 3N4


Distance -

7.5 km

A & A Bumper & Fender Ltd 1111 Finch Ave W, North York, ON

M3J 2E5


Distance -

15.0 km

JDM Auto Parts Inc 158 Toryork Dr, North York, ON

M9L 1X6


Distance -

18.4 km

Penn Auto Parts 4A-128 Manville Rd, Scarborough, ON

M1L 4J5


Distance -

11.9 km

Ahon Auto Parts 2405 St Clair Ave W, Toronto, ON

M6N 1K9


Distance -

8.1 km

Consumer Auto Parts Inc 2562 St Clair Ave W, York, ON

M6N 1L7


Distance -

8.6 km

Undercar Auto Parts 644 Magnetic Dr, North York, ON

M3J 2C4


Distance -

16.7 km

Global Auto Parts 4000 Steeles Ave W, Woodbridge, ON

L4L 4V9


Distance -

18.9 km

Ultimate Transportation Products 23 Markwood Lane, Thornhill, ON

L4J 7A6


Distance -

18.8 km

Nalain Pak Canada Private Ltd 338 Queen St E, Brampton, ON

L6V 1C4


Distance -

29.3 km