Canadian Tire
5130 St Margarets Bay Rd

,

Upper Tantallon

,

NS

B3Z 1E2
Directions
902-826-2800
Canadian Tire - Details
Located at 5130 St Margarets Bay Rd in Upper Tantallon, Nova Scotia, Canadian Tire is a local business inside the automobile repairing & service category of Canpages website.
Phone 902-826-2800 to get in contact with Canadian Tire that is located in your neighbourhood. Get the directions to 5130 St Margarets Bay Rd from your location. Or, simply add this business to the business favorites list.
Finally, feel free to send this profile page to your friends by clicking on Facebook or Twitter links. It's also possible to save this business information to your Outlook contacts.
Opening Hours
Please call 902-826-2800 for opening hours.
Products and Services
Accessories And Service
Automotive Parts
Leisure And Home Products
Sports
Brands Carried
Blue Planet
Broadstone
Debbie Travis
Jobmate
Mastercraft
Motomaster
Noma
Simoniz
Yardworks
Categories
Canadian Tire - Deals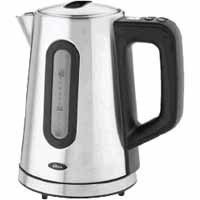 Oster 1.7L Stainless Steel Kettle - $44.99 (50% Off)
1.7L variable temperature stainless steel kettle. Automatic shut off with Boil-Dry protection - kettle shuts off when water is boiled. Attractive brushed stainless steel finish. 360º cordless base- kettle can be placed on base from any angle. Excess cord wraps neatly under kettle base. External water lever gauge with top view window. Model number BVSTKTVT01.
Oster Non-Stick Electric Griddle, 10 X 20-In - $49.99 ($50.00 Off)
Oster Non-Stick Electric Griddle cooks food perfectly with adjustable temperature controls that are designed to meet all of your cooking needs. Makes clean up easy by channeling grease away and holding it in a drip tray. Build in safety features for added peace of mind. Extra large cooking area is 10 x 20-in. Cool touch handles. Easy to clean non-stick coating. Dishwasher safe removable griddle plate.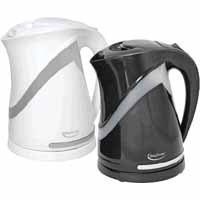 Betty Crocker 1.7L Cordless Kettle With Illumination - $19.99 (50% Off)
Betty Crocker 1.7L Cordless Kettle features a blue interior illumination while heating. Features visible water level indicator, cordless 360° independent power base, removable scale filter, auto-off and boil dry safety. 1500 watt concealed stainless steel heating element. Available in White (Model Number: BC-1853C) or Black (BC-1853CB). 1.7L capacity.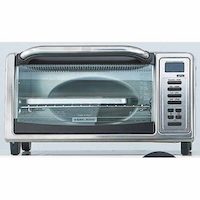 Black & Decker Kitchen Tools 4-Slice Digital Toaster Oven - $49.99 (50% Off)
Black & Decker Kitchen Tools 4-Slice Digital Toaster Oven has many functions, including bake, broil, toast, and keep warm. Features digital display with touch pad controls and 60-minute timer with signal bell. Stainless steel finish looks great with any kitchen décor. Oven can fit 4 slices of bread or a 9" pizza.
Black & Decker Kitchen Tools Stainless Steel Cordless Kettle - $29.99 (50% Off)
1.7 litre capacity. 1500 watts. 360° cordless. Concealed element. Boil dry protection. On light indicator. Brushed stainless finish. Model No. JKC650KT.
featured businesses for Automobile Repairing & Service around me
Featured businesses for Automobile Repairing & Service around me
Canadian Tire 5130 St Margarets Bay Rd, Upper Tantallon, NS

B3Z 1E2

Ahon Auto Parts 2405 St Clair Ave W, Toronto, ON

M6N 1K9


Distance -

8.1 km

A & A Bumper & Fender Ltd 1111 Finch Ave W, North York, ON

M3J 2E5


Distance -

15.0 km

JDM Auto Parts Inc 158 Toryork Dr, North York, ON

M9L 1X6


Distance -

18.4 km

Penn Auto Parts 4A-128 Manville Rd, Scarborough, ON

M1L 4J5


Distance -

11.9 km

Luxury European Auto Parts Inc 125 Union St, Toronto, ON

M6N 3N4


Distance -

7.5 km

Consumer Auto Parts Inc 2562 St Clair Ave W, York, ON

M6N 1L7


Distance -

8.6 km

Global Auto Parts 4000 Steeles Ave W, Woodbridge, ON

L4L 4V9


Distance -

18.9 km

Undercar Auto Parts 644 Magnetic Dr, North York, ON

M3J 2C4


Distance -

16.7 km

Ultimate Transportation Products 23 Markwood Lane, Thornhill, ON

L4J 7A6


Distance -

18.8 km

Nalain Pak Canada Private Ltd 338 Queen St E, Brampton, ON

L6V 1C4


Distance -

29.3 km