Canadian Tire
9212 Commercial Street

,

New Minas

,

NS

B4N 5J5
Directions
902-681-4576
Canadian Tire - Details
Opening Hours
Please call 902-681-4576 for opening hours.
Products and Services
Accessories And Service
Automotive Parts
Leisure And Home Products
Sports
Brands Carried
Blue Planet
Broadstone
Debbie Travis
Jobmate
Mastercraft
Motomaster
Noma
Simoniz
Yardworks
Categories
Canadian Tire - Deals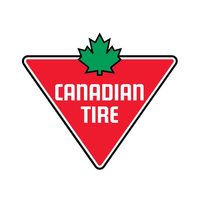 Canadian Tire Flyer Roundup: $0.97 Promo Top Soil 20L (April 25 Only), Simoniz 1800-PSI Pressure Washer $160 (Was $260) + More
This weeks Canadian Tire weekly flyer is now up and available for you to check out at RedFlagDeals.com! Deals go live April 24 and will run through April 30. Keep reading for our roundup of highlights below or head on over to your local Canada Tire:
Automotive:
MotoMaster 2.5-Ton Locking Jack - $69.99 (Reg. $89.99)
Save up to $240 on a set of 4 MotoMaster SE2 tires
Buy 3 get the 4th free on select regular priced tires
Quaker State Synthetic Motor Oil - $30.59 (Reg. $50.99)
Save 25% on Motomaster OE Plus Brake Pads
Electronics & Appliances:
iRobot 630 Vacuum Cleaner - $349.99 (Reg. $499.99)
TomTom 1505M 5" GPS - $99.99 (Reg. $199.99)
Yada 4.3" Wireless Digital Back-Up Camera - $129.99 (Reg. $179.99)
Hoover Air Lift Cordless Upright Vacuum - $299.99 (Reg. $399.99)
Save 20% on select Braun Men's shavers
Gardening:
April 25 Only: Promo Top Soil 20L - $0.97
Save 20% on Gardena Auto-Retract Hose Reel and Other Watering Accessories
Scotts Mulch - $3.99 (Reg. $6.99)
Men's Leather Work Gloves, 2-Pair Pack - $7.99
Fiskars Ratchet Pruner - 423.99 (Reg. $29.99)
Home & Kitchen:
KitchenAid Ultra Power Plus White Stand Mixer - $299.99 (Reg. $499.99)
Lagostina Elite Series Artiste Clad 12-Piece cookset - $329.99 (Reg. $1399.99)
Cambridge 5-Pc Luggage Set - $39.99 (Reg. $199.99)
Sabatier 14-Piece German Steel Forged Cuttery Set - $79.99 (Reg. $299.99)
T-fal Convection Toaster Oven - $79.99 (Reg. $159.99)
Outdoor Furniture & Activities:
La-Z-Boy Griffin Collection 6-Pc Set - $1149.99 (Reg. $1349.99)
CCM Static 24"/26" 21-Speed Bikes - $199.99 (Reg. $399.99)
PizzaQue Tabletop Gas Pizza Oven - $199.99 (Reg. $299.99)
Zero Gravity Chair - $39.99 (Reg. $49.99)
Igloo 150-Qt/142L Marine Cooler - $164.99 (Reg. $214.99)
Tools:
Mastercraft 2.2A Corded Multi-Crafter - $34.99 (Reg. $99.99)
Mastercraft Multimeter Kit - $9.99 (Reg. $39.99)
Save 50% on Mastercraft Multi-Bit Screwdriver Sets
Simoniz 1800-PSI Electric Pressure Washer - $159.99 (Reg. $259.99)
Save up to 35% on DeWalt power tools
Click here to view our roundup of their 4-day Big Red Weekend Spring Sale!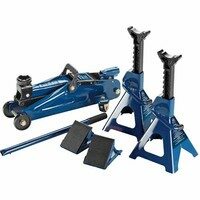 Certified 2-Ton Garage Kit - $35.99 (40% Off)
Package includes jack, axle stands and wheel chocks. 2-ton trolley jack: 5-1/8" -13" (13 - 33 cm) lift range; heavy duty steel frame with baked enamel finish. 2-ton axle stand pair: 10-1/4"- 16-1/4" height range; ratcheting design with a positive-lock handle for easy and safe height adjustment; heavy duty wide stance frame. Wheel chocks are for use with autos, trailers and RVs - for wheels up to 16" (40.6 cm). Suitable for compact and mid-size passenger vehicles. A kit to quickly help you get started on that automotive project. For safety reasons always use jack with axle stands in pairs.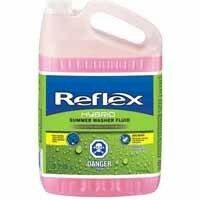 Reflex Hybrid Summer Washer Fluid - $1.94 (35% Off)
Advanced formula provides water beading action, while forming a water-repellent finish on the windshield. Powerful cleaning agent effectively removes bug debris and road grime. Protects up to 0°C. Not suitable for winter use.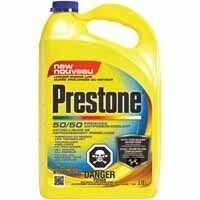 Prestone Premixed Long Life Antifreeze/Coolant - $11.84 (25% Off)
Prestone Premixed Long Life Antifreeze/Coolant is fortified with patented Cor-Guard? Inhibitors, which prevents corrosion before it starts, helping your coolant system run more effectively. Features a blend of 50% antifreeze/coolant for temperature and corrosion protection and 50% de-mineralized water for heat transfer protection. Compatible with any antifreeze/ coolant - regardless of colour - for use in all makes and models of cars and light duty trucks. This patented formula provides a high degree of performance durability and carefully balanced protection against temperature extremes and rust corrosion of all cooling system metals, including aluminum. From temperatures -64°C to 135°C. No-Glug jug to help provide clean and accurate pouring.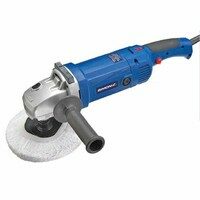 Simoniz Sander & Waxer, 7 In. - $59.99 (45% Off)
Powerful 7-inch, 2-speed sander/polisher head designed for experienced users. Makes quick work of sanding wood, metal, fibreglass, body filler and rust removal. Powerful enough to use for compounding surfaces. Converts to a polisher for polishing cars, boats, planes and vans. With 2-position locking switch and 2-position auxiliary handle. Built-in tool rest for convenient attachment of bonnets and sanding discs. 2/3-hp motor delivers 600 to 3000 rpm. Weighs only 5.2 pounds for easy handling. 7" backing pad, polishing bonnet, 2 sanding discs and spindle lock.
featured businesses for Automobile Repairing & Service around me
Featured businesses for Automobile Repairing & Service around me
Canadian Tire 9212 Commercial Street, New Minas, NS

B4N 5J5

Ahon Auto Parts 2405 St Clair Ave W, Toronto, ON

M6N 1K9


Distance -

8.1 km

Collision 360 Inc 185 Toryork Dr, North York, ON

M9L 1X9


Distance -

18.6 km

A & A Bumper & Fender Ltd 1111 Finch Ave W, North York, ON

M3J 2E5


Distance -

15.0 km

Mister Starter - Zex Racing (Turbo-Chargers) 1670 O'Connor Dr, Toronto, ON

M4A 1W4


Distance -

10.1 km

Penn Auto Parts 4A-128 Manville Rd, Scarborough, ON

M1L 4J5


Distance -

11.9 km

Luxury European Auto Parts Inc 125 Union St, Toronto, ON

M6N 3N4


Distance -

7.5 km

Avenue Motor Works Inc. 681 Rowntree Dairy Rd., Vaughan, ON

L4L 5T9


Distance -

20.5 km

Public Auto Parts Plus 1234 Dupont St, Toronto, ON

M6H 2A4


Distance -

5.0 km

Consumer Auto Parts Inc 2562 St Clair Ave W, York, ON

M6N 1L7


Distance -

8.6 km

Ultimate Transportation Products 23 Markwood Lane, Thornhill, ON

L4J 7A6


Distance -

18.8 km

Undercar Auto Parts 644 Magnetic Dr, North York, ON

M3J 2C4


Distance -

16.7 km