Canadian Tire
9212 Commercial Street

,

New Minas

,

NS

B4N 5J5
Directions
902-681-4576
Canadian Tire - Details
Opening Hours
Please call 902-681-4576 for opening hours.
Products and Services
Accessories And Service
Automotive Parts
Leisure And Home Products
Sports
Brands Carried
Blue Planet
Broadstone
Debbie Travis
Jobmate
Mastercraft
Motomaster
Noma
Simoniz
Yardworks
Categories
Canadian Tire - Deals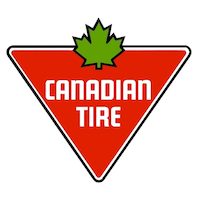 Canadian Tire Black Friday Flyer Available Now: $100 Stanley 235-Piece Black Chrome Socket Set, $35 Holiday Airblown Characters
Canadian Tire's Black Friday flyer is now up and available on RedFlagDeals.com! Contrary to most other retailers, they're kicking off Black Friday on Thursday, November 27 with their Red Thursday sale. All deals are live through November 30.
Tools/General:
Home:
Kitchen:
Christmas/Winter:
In addition to these deals, Canadian Tire will also be having daily specials every day of the sale:
November 27:
November 28:
Lagostina Bianco Ceramic Non-Stick Frypan 2-Pack Set - $39.99 (was $199.98)
60-Piece Double Sided Bin Rack Organizer with Casters - $98.99
November 29:
November 30:
Stores will open at 7 AM on November 27 and November 28. Click here to find a location near you.
featured businesses for Automobile Repairing & Service around me
Featured businesses for Automobile Repairing & Service around me
Canadian Tire 9212 Commercial Street, New Minas, NS

B4N 5J5

Penn Auto Parts 4A-128 Manville Rd, Scarborough, ON

M1L 4J5


Distance -

11.9 km

JDM Auto Parts Inc 158 Toryork Dr, North York, ON

M9L 1X6


Distance -

18.4 km

Collision 360 Inc 185 Toryork Dr, North York, ON

M9L 1X9


Distance -

18.6 km

Avenue Motor Works Inc. 681 Rowntree Dairy Rd., Vaughan, ON

L4L 5T9


Distance -

20.5 km

Ahon Auto Parts 2405 St Clair Ave W, Toronto, ON

M6N 1K9


Distance -

8.1 km

A & A Bumper & Fender Ltd 1111 Finch Ave W, North York, ON

M3J 2E5


Distance -

15.0 km

Luxury European Auto Parts Inc 125 Union St, Toronto, ON

M6N 3N4


Distance -

7.5 km

Mister Starter - Zex Racing (Turbo-Chargers) 1670 O'Connor Dr, Toronto, ON

M4A 1W4


Distance -

10.1 km

Consumer Auto Parts Inc 2562 St Clair Ave W, York, ON

M6N 1L7


Distance -

8.6 km

Undercar Auto Parts 644 Magnetic Dr, North York, ON

M3J 2C4


Distance -

16.7 km

MTR Lighting & Performance 7-1110 Finch Ave W, North York, ON

M3J 2T2


Distance -

15.0 km