Pipers Department Stores
681 Topsail Rd

,

St John's

,

NL

A1E 2E3
Directions
709-747-4861
Pipers Department Stores - Details
Located at 681 Topsail Rd near you, Pipers Department Stores is a local business in the department stores category of Canpages website.
You can call 709-747-4861 to get in contact with Pipers Department Stores that is located in your neighbourhood. Get the directions to 681 Topsail Rd from your location. Or, simply add this business to your business favorites list.
Finally, you can send this page to your friends by clicking on Facebook or Twitter links. It's also possible to save this business information to your Outlook contacts.
Opening Hours
Please call 709-747-4861 for opening hours.
Categories
Pipers Department Stores - Deals
Yogurt - $6.29 ($1.70 off)
Yogurt - $6.29 ($1.70 off)
Window Panels - $5.84 (55% Off)
Window panels - $5.84 (55% off)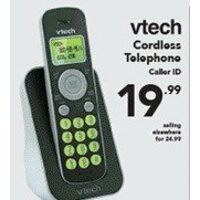 vtech cordless telephone - $19.99
vtech cordless telephone - $19.99
Terry's Chocolate Orange - $2.99 (46% Off)
Terry's chocolate orange - $2.99 (46% off)
Standard Pillows - $5.99 (25% Off)
Standard pillows - $5.99 (25% off)
featured businesses for Department Stores around me
Featured businesses for Department Stores around me
Pipers Department Stores 681 Topsail Rd, St John's, NL

A1E 2E3

Home Outfitters 3401 Dufferin Street, North York, ON

M6A 2T9



Sears Catalogue Pickup Location 3018 Dundas St W, Toronto, ON

M6P 1Z3



Holt Renfrew & Co Ltd 50 Bloor St W, Toronto, ON

M4W 3L8



Sears Catalogue Pickup Location 796 Eglinton Ave E, Toronto, ON

M4G 2L1



Sears Catalogue Pickup Location 117-45 Overlea Blvd, Toronto, ON

M4H 1C3



Sears Canada Inc 500 Rexdale Blvd, Toronto, ON

M9W 6K5



Sears Catalogue Pickup Location 300 Coxwell Ave, Toronto, ON

M4L 3B6



Sears Catalogue Pickup Location 19-1245 Dupont St, Toronto, ON

M6H 2A6



Sears Catalogue Pickup Location 1180 Victoria Park Ave, East York, ON

M4B 2K6



Home Outfitters Eglinton Town Centre, Toronto, ON

Home Outfitters 2625 Weston Road, Toronto, ON

M9N 3V8