Canadian Tire Associate Stores
60 Elizabeth Ave

,

St John's

,

NL

A1A 1W4
Directions
709-722-1860
Canadian Tire Associate Stores - Details
Opening Hours
Please call 709-722-1860 for opening hours.
Categories
Canadian Tire Associate Stores - Deals
Lagostina 3-Ply 13-Piece Clad Cookware Set - $249.99 (75% Off)
Lagostina 3-Ply 13-Piece Clad Cookware Set is made of the highest quality 18/10 stainless steel. Lagostina's 3-Ply technology provides a non-porous and smooth cooking surface which is hygienic and will not interact with food. Clad technology, using thick heat-radiating aluminum core assures superior heat distribution throughout the entire cookware body. The fine satin finish stainless steel exterior is very durable and easy to clean. Heavy-gauge stainless steel lids minimize the use of water by trapping in steam and locking in flavours and nutrients. Ergonomically-designed cast stainless steel handles feature commercial durability. Includes 26 cm skillet with lid, steamer insert, 14 cm (1L) saucepan with lid, 16 cm (1.6L) saucepan with lid, 18 cm (2.2) casserole pot with lid, 20 cm (3.0L) saucepan with lid, and 24 cm (5.3L) dutch oven with lid.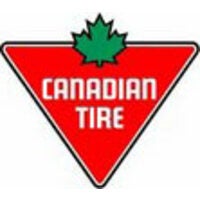 Lagostina Collezione Pro 12 Piece Set - $399.99 - $499.99 (70% Off)
Collezione Pro 12 Piece Set is uniquely crafted to match the best material to the specific cookware item. All items can be used on stove-top or in the oven for functional versatility. Set features stainless steel tri-ply, copper tri-ply, enamelled cast iron and bi-clad technologies. 1.1 and 2.3 qt copper tri-ply clad cookware has a beautiful copper exterior finish that reacts quickly and precisely to the heat source. Ideal for delicate sauces, reducing liquids, or small portions. 3.7 qt Bi-Clad cookware has a hard anodized exterior for even heat, and stainless steel interior for durability. Ideal for braising, searing or flambeeing. 1.7 and 3.2 qt tri-ply clad cookware offers true even heat distribution. Ideal for everyday cooking, sauces, vegetables and soups. 5 qt enamelled cast-iron cookware has an extra robust high-quality cast-iron body that is best for superior heat retention. Perfect for soups, stews and casseroles.
Bissell Cleanview Deluxe Pet Vacuum - $74.99 - $99.99 ($75.00 Off)
Bissell CleanView Deluxe Pet Vacuum offers an advanced cleaning system to target pet stains and odours deep in your carpets. OnePass? technology provides a unique brush design that cleans on your first pass, fast and easy cleaning with a powerful suction. Botton Easy Empty? Dirt Bin is perfect for convenient emptying. Automatic Rewind makes for no messy cords to deal with.
Kitchenaid 12-In. Polished Frypan - $11.99 (80% Off)
Thick, heavy-gauge aluminum body for efficient heat distribution. Mirror polished exterior finish with decorative silkscreen base matches any kitchen dà?©cor. Ergonomic riveted stainless steel and phenolic handles. Oven-safe to 350°F. Hassle-free manufacturer's replacement warranty.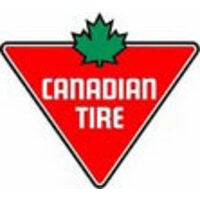 Cuisinart Classic Gourmet Cookware Set, 10-Piece - $29.99 - $129.99 (70% Off)
Set contains 1 Qt (0.9 L), 1.5 Qt (1.4 L) and 2.5 Qt (2.3 L) saucepans with covers, 6 Qt (5.7 L) Dutch oven with cover, 10" (24 cm) open skillet and steamer insert. Saucepan lids have large and small straining holes and rims have large spouts for precise pouring.. Oven safe to 500°F (260°C). Aluminum encapsulated base ensures quick and even heat transfer. Riveted stainless steel handles. Stainless steel cooking surface does not discolour, react with food, or alter flavours. Tempered glass lids. Dishwasher-safe.
featured businesses for Automobile Repairing & Service around me
Featured businesses for Automobile Repairing & Service around me
Canadian Tire Associate Stores 60 Elizabeth Ave, St John's, NL

A1A 1W4

Mazda of Toronto 6167 Yonge St, Toronto, ON

M2M 3X2



Toronto Dodge Chrysler Jeep Ltd 321 Front St E, Toronto, ON

M5A 1G3



Goodyear Carlaw 471 Carlaw Ave, Toronto, ON

M4K 3H9



National Tire 1277 Caledonia Rd, North York, ON

M6A 2X7



Downsview Chrysler Dodge Jeep Ltd 199 Rimrock Rd, North York, ON

M3J 3C6



Martin Grove Volkswagen 7731 Martin Grove Road, Woodbridge, ON

L4L 2C5



Martin Grove Volkswagen 7731 Martin Grove Rd, Woodbridge, ON

L4L 2C5



Summit Ford 12 Carrier Dr, Etobicoke, ON

M9V 2C1



OK Tire

Bannerman Bob Chrysler Dodge Jeep - Service 888 Don Mills Rd, North York, ON

M3C 1V6



401 Dixie Infiniti 5500 Dixie Road, Mississauga, ON

L4W 4N3