Canadian Tire Associate Stores
60 Elizabeth Ave

,

St. John's

,

NL

A1A 1W4
709-722-1860
Canadian Tire Associate Stores - Details
Opening Hours
Monday 8:00 am - 9:00 pm
Tuesday 8:00 am - 9:00 pm
Wednesday 8:00 am - 9:00 pm
Thursday 8:00 am - 9:00 pm
Friday 8:00 am - 9:00 pm
Saturday 8:00 am - 9:00 pm
Sunday 10:00 am - 6:00 pm

Products and Services
Accessories And Service
Automotive Parts
Leisure And Home Products
Sports
Brands Carried
Blue Planet
Broadstone
Debbie Travis
Jobmate
Motomaster
Noma
Simoniz
Yardworks
Mastercraft
Categories
Canadian Tire Associate Stores - Deals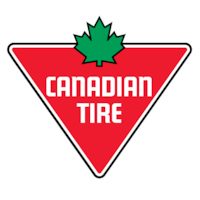 Canadian Tire Flyer Roundup: DeWALT 18V Drill $120, Anchor 8-Pc Glass Storage Set $10, Charmin 16 Roll Bathroom Tissue $10 + More
Turn up the air conditioner, lather on some sunscreen and pour yourself a beverage, because the latest Canadian Tire flyer is hot off the presses and you view it right now on RedFlagDeals!
To celebrate this week's Canada Day-themed flyer, we're holding a moose-racing competition in the RFD office. No one would allow us to borrow an actual moose, so we constructed a fleet of them using papier-mâché and skateboards. No moose were harmed during these proceedings, but the same can't be said for our editors, whose egos were shattered when they came in last place. As a result, we made them roundup this latest Canadian Tire flyer.
Take a gander below to check out some of the offers available this week.
Appliances and Kitchen
Automotive
Cleaning and Home
Home Decor
Home Improvement and Tools
Outdoors
Pets
Sports Equipment
This flyer is effective from July 1 to 7 at all Canadian Tire stores -- click here to find the location nearest you. Certain items are also available via Canadian Tire's Pay & Pick Up tool, where you can pay for your items online and pick them up in-store to avoid line-ups, without any additional charges.
featured businesses for Automobile Repairing & Service around me
Featured businesses for Automobile Repairing & Service around me
Canadian Tire Associate Stores 60 Elizabeth Ave, St. John's, NL

A1A 1W4

Collision 360 Inc 185 Toryork Dr, North York, ON

M9L 1X9


Distance -

18.6 km

Undercar Auto Parts 644 Magnetic Dr, North York, ON

M3J 2C4


Distance -

16.7 km

Penn Auto Parts 4A-128 Manville Rd, Scarborough, ON

M1L 4J5


Distance -

11.9 km

Luxury European Auto Parts Inc 125 Union St, Toronto, ON

M6N 3N4


Distance -

7.5 km

Ahon Auto Parts 2405 St Clair Ave W, Toronto, ON

M6N 1K9


Distance -

8.1 km

A & A Bumper & Fender Ltd 1111 Finch Ave W, North York, ON

M3J 2E5


Distance -

15.0 km

Avenue Motor Works Inc. 681 Rowntree Dairy Rd., Vaughan, ON

L4L 5T9


Distance -

20.5 km

Consumer Auto Parts Inc 2562 St Clair Ave W, York, ON

M6N 1L7


Distance -

8.6 km

Global Auto Parts 4000 Steeles Ave W, Woodbridge, ON

L4L 4V9


Distance -

18.9 km

Von Taube Motorsports 15-21 Canadian Rd, Scarborough, ON

M1R 5G2


Distance -

14.4 km

PartsAvatar.ca

M5T 1G4


Distance -

0.8 km