Dave's No Frills
643 Fairville Blvd

,

Saint John

,

NB

E2M 4X5
506-633-2256
Dave's No Frills - Details
Situated at 643 Fairville Blvd in Saint John, New Brunswick, Dave's No Frills is an enterprise part of the grocery stores & markets section of Canpages.ca online directory.
You can call 506-633-2256 to do business with Dave's No Frills that is near your area. Or, simply add this merchant to your business favorites at the bottom of this page.
Finally, please share this info with your contacts by using Facebook or Twitter icons. It's also possible to save this merchant information to your Outlook contacts.
Opening Hours
Please call 506-633-2256 for opening hours.
Categories
Dave's No Frills - Deals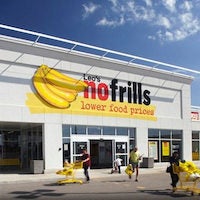 No Frills Flyer Roundup: PC Chicken Nuggets $3, Campbell's Soup is 2 for $1, Unico Vegetable Oil $2 + More!
The newest flyer for No Frills is now up on RedFlagDeals.com! This week, save on Campbell's soup, Unico vegetable oil, Delissio pizza and more!
Check below for some of our flyer highlights:
Groceries:
PC chicken nuggets or strips - $2.97
Unico vegetable oil - $1.97
Cambell's chicken noodle, cream of mushroom, tomato or vegetable condensed soup - 2 for $1
Purex liquid laundry detergent, Fleecy liquid softener or fabric sheets - $6.97 b
Quaker instant oatmeal - $1.97
Delissio party size pizza - $5.88
bananas - $0.56
blackberries (6 oz) - 3 for $5
Flyer deals go live on October 21 and will run through October 27.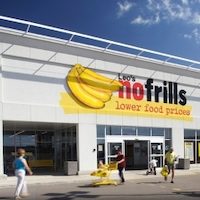 No Frills Stores are Now in the PC Plus Points Program!
Loblaws launched the PC Plus points program in 2013 but up until now, you could not collect or redeem PC Points at No Frills stores. After a short test on the east coast, Loblaws has finally expanded PC Points to all No Frills stores! No Frills is considered to be the Loblaws chain with the lowest prices and the addition of PC Points is certainly welcome!
There are more than 200 No Frills locations across Canada, although they're heavily concentrated in the province of Ontario.
featured businesses for Grocery Stores & Markets around me
Featured businesses for Grocery Stores & Markets around me