Staples
111 Trinity Dr

,

Moncton

,

NB

E1G 2J7
Directions
506-863-1400
Staples - Details
Opening Hours
Monday 9:00 am - 9:00 pm
Tuesday 9:00 am - 9:00 pm
Wednesday 9:00 am - 9:00 pm
Thursday 9:00 am - 9:00 pm
Friday 9:00 am - 9:00 pm
Saturday 9:00 am - 6:00 pm
Sunday 12:00 pm - 5:00 pm

Categories
Staples - Deals
Acer K222Hql Bid 22" LCD Monitor - $119.92 ($30.00 off)
They offer hassle-free usability without compromising image quality. The intelligent design brings together a multitude of connection ports, superb performance, and eco-friendliness - all at a price point that'll make you smile.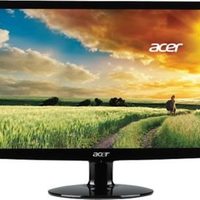 Acer S200Hql Gbd 19.5" LCD Monitor - $99.98 ($10.00 off)
Acer S0 Series monitors sport an ultra-thin profile that lets them fit nicely in spaces of any size. Outstanding performance, eco-friendliness, and smart use of energy complement the sleek design - all while staying well within budget.
Acer STQ414-G276HLGbid 27" LED Display Monitor - $239.96 ($40.00 off)
Response time 6 ms
Acer STQ415-E5-551-T5E7 15.6" Laptop - $599.92 ($50.00 off)
The Acer STQ415-E5-551-T5E7 is a 15.6" Laptop that comes with a 1.9 GHz AMD A10-7300 processor. It is an attractive and versatile mobile workstation that offers a powerful and secure experience.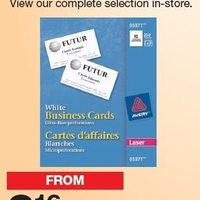 All Avery Business Cards - From $8.16 (30% off)
All Avery Business Cards - From $8.16 (30% off)
featured businesses for Office Supplies - Retail around me
Featured businesses for Office Supplies - Retail around me
Staples 111 Trinity Dr, Moncton, NB

E1G 2J7

Esselte Canada Inc 2-333 Foster Cres, Mississauga, ON

L5R 3Z9


Distance -

25.0 km

Ram 360 12 Bram Crt, Brampton, ON

L6W 3V1


Distance -

26.9 km