Staples
111 Trinity Dr

,

Moncton

,

NB

E1G 2J7
Directions
506-863-1400
Staples - Details
Located at 111 Trinity Dr in Moncton, New Brunswick, Staples is a company included in the office supplies - retail category of Canpages website.
You can call 506-863-1400 to get in touch with Staples that is in your neighbourhood. Get the directions to this business from your location. Or, simply add this company to the business favorites list.
Finally, feel free to send this profile page to your friends by accessing Facebook or Twitter links. It's also possible to save this business information to your Outlook contacts.
Opening Hours
Please call 506-863-1400 for opening hours.
Categories
Staples - Deals
Scotch-Brite Heavy Duty Scrub Sponges - $8.94 ($3.00 off)
Exclusive 3M process adds antimicrobial protection to kill bacteria and germs in the sponge.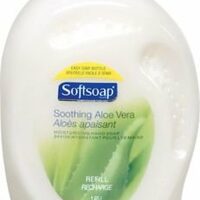 Softsoap Moisturizing Hand Soap Refill, Soothing Aloe Vera - $9.94 (20% off)
Gentle cleansing formula with a touch of aloe vera.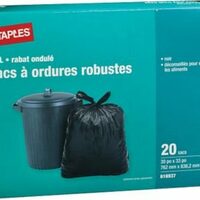 Staples Black Garbage Bags, Wave Top, 30" x 33", 20-Pack - $3.21 (50% off)
Black multipurpose garbage bags.
Staples Wastebasket - $5.83 (20% off)
For individual workstations or for use with shredders.
Sustainable Earth by Staples Bathroom Tissue - $21.93 ($5.48 off)
Environmentally friendly soft and absorbent embossed bath tissue.
featured businesses for Office Supplies - Retail around me
Featured businesses for Office Supplies - Retail around me
Staples 111 Trinity Dr, Moncton, NB

E1G 2J7

Esselte Canada Inc 2-333 Foster Cres, Mississauga, ON

L5R 3Z9


Distance -

25.0 km