Walmart - Polo Park Main Information - Pharmacy
204-452-8410
Walmart - Polo Park Main Information - Pharmacy - Details
Opening Hours
Please call 204-452-8410 for opening hours.
Categories
Walmart - Polo Park Main Information - Pharmacy - Deals
Walmart.ca: Nintendo 2DS $109 + Free Shipping and Cash Back (Save $20)
If you're in the market for a Nintendo 2DS, you'll want to head on over to Walmart.ca where they've put it on sale for $109.99 for a short time. Average price is still around $130 so you'll want to take advantage of this deal while you can. Combine that with the Pokemon X & Y deal currently being run by Nintendo and you've got a pretty solid deal overall. Here are the quick links to get you started:
The deal is live now but only for a limited time.
Shipping is free and don't forget to use the Cash Back links above to earn 2% on your purchase via RedFlagDeals.com.
Thanks to Sejad for sharing this one with us!
Joe's Tasty Travels Snacks - $2.67
Joe's Tasty Travels Sunflower Seeds, Toasted Corn, Corn Chips With Flax, Manhattan Mix Or Tahitian Paradise Mix
Renée's Salad Dressing - $3.47
Assorted varieties. 350 mL - 355 mL.
Organic Girl Salads - $3.78
Assorted varieties. 142 g.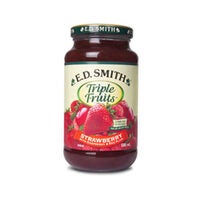 E.D. Smith Triple Fruit Spreads - $2.47
375 mL - 500 mL.
featured businesses for Department Stores around me
Featured businesses for Department Stores around me
Walmart - Polo Park Main Information - Pharmacy
Giant Tiger Stores LtdHead Office Ottawa ON

Bay, The 500 Rexdale Boulevard, Rexdale, ON

M9W 6K5



Home Outfitters Eglinton Town Centre, Toronto, ON

Home Outfitters 1880 The Queensway, Etobicoke, ON

M9C 5H5



Sears Department Store 1800 Sheppard Ave E, North York, ON

M2J 5A7



Home Outfitters 2625 Weston Road, Toronto, ON

M9N 3V8



Sears Hearing Centre 25 The West Mall, Etobicoke, ON

M9C 1B8



Sears Department Store 2-3401 Dufferin St, North York, ON

M6A 2T9



Home Outfitters 3401 Dufferin Street, North York, ON

M6A 2T9



Sears Canada Inc Woodbine Centre Rexdale, Toronto, ON

Sears Department Store 1-300 Borough Dr, Scarborough, ON

M1P 4P5