Coast Wholesale Appliances LP
3-1421 St. James St

,

Winnipeg

,

MB

R3H 0Y9
Directions
204-786-8811
Coast Wholesale Appliances LP - Details
Opening Hours
Please call 204-786-8811 for opening hours.
Products and Services
Client Satisfaction
Innovation
Product
Sales
Service
Showroom
Methods of Payment
American Express
Cash
Cheque
Interac
MasterCard
Visa
Categories
Coast Wholesale Appliances LP - Deals
24" Bosch Ascenta Recessed Handle Dishwasher - $649.00
50 dBA: Quietest Dishwasher Brand. Sanitize option eliminates bacteria and enhances drying results. 50 dBA: Quietest Dishwasher Brand. 24/7 Overflow Protection System helps prevent water leaks. Stainless steel tall tub with polypropylene bottom delivers durability.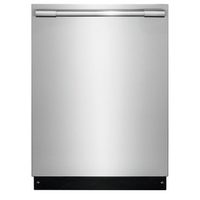 24" Frigidaire Professional Built-In Dishwasher - $949.00
Target clean dishes with hard-to-reach areas of bottles and delicate stemware.
24" KitchenAid 46 dBA Dishwasher - $899.00
This powerful top control dishwasher features the ProScrub Option, offering superior cleaning with 40 targeted spray jets. The jets make quick work of the most stubborn messes. It has a Third Level Rack that's perfect for long, flat items and frees additional space on the other racks. It also features the ProWash™ Cycle, which determines the ideal cycle based on load size and soil level.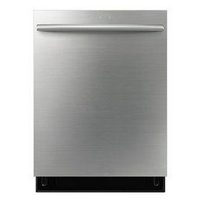 24" Samsung 48 dBA Dishwasher - $799.00
Life happens in the kitchen, which is why Samsung designed the F600 Dishwasher to have the lowest noise level in its class. Dinner table discussions, family meetings and homework sessions won't be disturbed thanks to a special insulation system that minimizes noise during the wash cycle.
24" Whirlpool Gold Front Control Dishwasher - $599.00
Get perfect cleaning every time, thanks to the TotalCoverage spray arm that cleans with twice the jets1 for more coverage. Featuring a stainless steel tub, this ENERGY STAR® qualified dishwasher holds 15 place settings and cleans quietly at just 49 dBA. Focused cleaning technologies like the TargetClean™ option help you stop soaking and scrubbing casserole dishes and brownie pans while Silverware Spray showers utensils to virtually eliminate rewashing. With an EZ-2-Lift™ adjustable upper rack, you'll be able to fit tall pitchers and other large items in the bottom rack with ease. And, this dishwasher cleans a lightly soiled load in half the time with the 1-Hour Wash cycle, so you have clean dishes when you're in a hurry.
featured businesses for Appliances - Household - Major - Retail around me
Featured businesses for Appliances - Household - Major - Retail around me
Coast Wholesale Appliances LP 3-1421 St. James St, Winnipeg, MB

R3H 0Y9

High Tech Appliance Service 80 Bridlegrove Dr, Toronto, ON

M1M 3W9


Distance -

15.6 km

Factory Direct Appliance Service 1365 Bathurst St, Toronto, ON

M5R 3H8


Distance -

4.4 km

Toronto Appliances Service LTD 3279 Lenworth Dr, Mississauga, ON

L4X 2G6


Distance -

15.9 km

Ac Dc Appliance Service 660 Eglinton Ave E, Toronto, ON

M4G 2K2


Distance -

7.0 km

Cropley's Speedy Appliance Service 55 Selby Rd, Brampton, ON

L6W 1K5


Distance -

27.8 km

Direct Appliance Repair ON

Capital Appliance 1641 St Clair Ave W, Toronto, ON

M6N 1H7


Distance -

6.5 km

R H D Appliance Sales & Service 18-191 Nugget Ave, Scarborough, ON

M1S 3B1


Distance -

19.4 km

Call-A-Tech 31 Foxtail Rd, Brampton, ON

L6W 3J3


Distance -

31.5 km

Atop Appliances 1948 Gerrard St E, Toronto, ON

M4E 2B1


Distance -

7.0 km

Certified Mechanical ON

M6N 1H1


Distance -

6.9 km