Shoppers Drug Mart
3-2475 Dobbin Rd

,

West Kelowna

,

BC

V4T 2E9
Directions
250-707-0891
Shoppers Drug Mart - Details
Opening Hours
Please call 250-707-0891 for opening hours.
Categories
Shoppers Drug Mart - Deals
Shoppers Drug Mart: Free Petro-Canada Gift Card (Up to $50 in Value) With $75 Purchase (Aug 2 - 3)
Here's another Surprise event from Shoppers Drug Mart!
Starting August 2nd, spend over $75 at Shoppers Drug Mart and you'll receive a free surprise Petro-Canada gift card! This gift card will have a value or either $20, $30 or $50. This is a pretty sweet offer in our opinion, as not only will you complete your weekly shopping for drug store essentials, but you'll also get to save on your next fill-up on gas.
Typical Shoppers Drug Mart exclusions will apply to this offer: prescriptions, products that contain codeine, insulin & select insulin products, tobacco products, newspapers, stamps, passport photos, lottery tickets, event tickets, transit tickets and passes, gift cards and prepaid phone cards.
Each customer is limited to just one Petro-Canada Surprise Gift Card. Once you get your gift card, you'll have until August 24th to redeem them at participating Petro-Canada and North Atlantic locations.
Offer goes live August 2nd and will expire at the end of the day on August 3rd.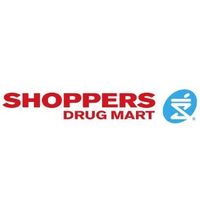 Shoppers Drug Mart: Get 20x The Optimum Points When You Spend Over $50 On August 1
It's time for another 20x the points event from Shoppers Drug Mart! This Friday, August 1st, head into any Shoppers Drug Mart location and use this coupon when you shop over $50 to get 20x the points on your purchase! All points will be added to your account before the end of the day on August 15.
As always, there are certain product exclusions from this offer:
prescription purchases
non-pointable items
Shoppers Optinum Bonus Points/RBC Shoppers Optimum MasterCard points and RBC Shoppers Optimum Banking Account points
products that contain codeine
tobacco products
lottery/transit/event tickets
stamps
passport photos
gift cards and more
This offer cannot be combined with any other Shoppers Optimum Points promotions or offers.
Offer is live on August 1st only.
featured businesses for Pharmacies around me
Featured businesses for Pharmacies around me
Shoppers Drug Mart 3-2475 Dobbin Rd, West Kelowna, BC

V4T 2E9

Aurora Compounding Pharmacy 15017 Yonge St, Aurora, ON

L4G 1M5


Distance -

39.0 km

Shoppers Drug Mart

Etobicoke IDA Pharmacy 201-666 Burnhamthorpe Rd, Etobicoke, ON

M9C 2Z4


Distance -

15.4 km

Canadian Compounding 2917 Bloor St W, Etobicoke, ON

M8X 1B4


Distance -

9.8 km

Vitality Compounding Pharmacy 918 Kingston Rd, Toronto, ON

M4E 1S5


Distance -

8.5 km

Hooper's Pharmacy 2136 Queen St E, Toronto, ON

M4E 1E3


Distance -

7.8 km

Pape Drug Mart (Pape Pharmacy Ltd) 751 Pape Ave, Toronto, ON

M4K 3T1


Distance -

4.8 km

Rexall Drug Store 393 Spadina Rd, Toronto, ON

M5P 2W1


Distance -

5.0 km

Glenholme Pharmacy 896 St Clair Ave W, York, ON

M6C 1C5


Distance -

5.2 km

Peoples Drug Mart 491 Lawrence Ave W, North York, ON

M5M 1C7


Distance -

8.6 km

Keele & Rogers Pharmacy 605 Rogers Rd, York, ON

M6M 1B9


Distance -

8.1 km