Shoppers Drug Mart - Details
Opening Hours
Please call 250-707-0891 for opening hours.
Categories
Shoppers Drug Mart - Deals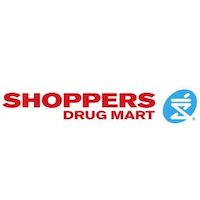 Shoppers Drug Mart: Take $20 Off Your $75 Purchase With Coupon (October 22 Only)
Here's another Shoppers Drug Mart coupon for you to save on your purchase.
Head in-stores on Wednesday, October 22 and present this coupon to take $20 off your purchase over $75.
As always, this coupon will exclude prescription purchases, products with codeine, tobacco products (where applicable), stamps, passport photos, lottery tickets, event tickets, transit tickets and passes, electronic gift cards, and prestige cosmetics and fragrances.
Limit one coupon per customer. This coupon is valid on October 22 only.
Shoppers Drug Mart: Get 8000 Bonus Optimum Points When You Spend $50 On October 20
Here's another opportunity to get some bonus Optimum points!
Just for today, get 8000 bonus Shoppers Optimum Points when you spend over $50 at any Shoppers Drug Mart location and present this coupon. These 80000 bonus points has the equivalent value of $10. You can expect to see these points added to your account by the end of the day on November 3.
The following products will be excluded from your $50 purchase: prescription purchases, products that contain codeine, non-pointable items, lottery tickets, stamps, transit tickets, event tickets and gift cards.
This offer cannot be combined with any other Shoppers Optimum Points promotions or promotional card offers and customers are limited to the use of one coupon per day.
Coupon is live today only.
Michelina's Frozen Entrées - 4/$5.00
Select types. See store for full selection.
Everyday Market Butter - 2/$7.00
454g. Limit 4.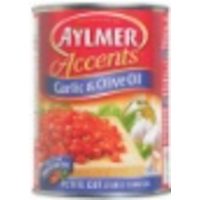 Aylmer Accents Diced Tomatoes - 4/$5.00
Select types. See store for full selection.
featured businesses for Pharmacies around me
Featured businesses for Pharmacies around me
Shoppers Drug Mart 3-2475 Dobbin Rd, West Kelowna, BC

V4T 2E9

Etobicoke IDA Pharmacy 201-666 Burnhamthorpe Rd, Etobicoke, ON

M9C 2Z4


Distance -

15.4 km

Vitality Compounding Pharmacy 918 Kingston Rd, Toronto, ON

M4E 1S5


Distance -

8.5 km

Canadian Compounding 2917 Bloor St W, Etobicoke, ON

M8X 1B4


Distance -

9.8 km

Shoppers Drug Mart
Distance -

61.7 km

Pape Drug Mart (Pape Pharmacy Ltd) 751 Pape Ave, Toronto, ON

M4K 3T1


Distance -

4.8 km

Hooper's Pharmacy 2136 Queen St E, Toronto, ON

M4E 1E3


Distance -

7.8 km

Glenholme Pharmacy 896 St Clair Ave W, York, ON

M6C 1C5


Distance -

5.2 km

Rexall Drug Store 393 Spadina Rd, Toronto, ON

M5P 2W1


Distance -

5.0 km

Snowdon Pharmacy 264 Bloor St W, Toronto, ON

M5S 1V8


Distance -

2.4 km

Keele & Rogers Pharmacy 605 Rogers Rd, York, ON

M6M 1B9


Distance -

8.1 km

Parkside Pharmacy 1644 Bloor St W, Toronto, ON

M6P 1A7


Distance -

5.8 km