Canadian Tire
4510 27 St

,

Vernon

,

BC

V1T 4Y6
Directions
250-549-2131
Canadian Tire - Details
Access To Over 200,000 Parts. Name Brands At affordable Prices. Call Us To Source All Your auto Parts Needs.

Opening Hours
Please call 250-549-2131 for opening hours.
Products and Services
Accessories And Service
Automotive Parts
Leisure And Home Products
Sports
Brands Carried
Blue Planet
Broadstone
Debbie Travis
Jobmate
Mastercraft
Motomaster
Noma
Simoniz
Yardworks
Categories
Canadian Tire - Deals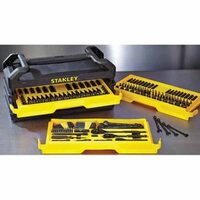 Stanley Black Chrome Blitz Box, 230-Pcs - $129.99 (65% Off)
Stanley Black Chrome Blitz Box provides you with everything you need to get the job done. Durable black chrome finish which provides rust and corrosion protection. Laser-etched, easy to read markings allow for quick tool identification. Easy organization and transport. Includes 230 pieces.
Stanley 99-Pc Professional Grade Socket Set - $59.99 (70% Off)
Socket set includes ¼" and 3/8" ratchets, sockets and accessories. Laser-etched sockets feature a durable black chrome finish. Includes metric and SAE accessories. Meets or exceeds ANSI recommendations for hardness and torque.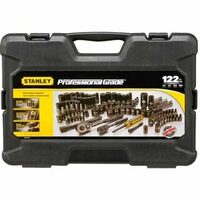 Stanley 122-Piece Professional Grade Black Chrome Socket Set - $69.99 (70% Off)
Socket set features durable black chrome plating that provides improved rust resistance. Laser-etched, high-contrast, easy-to-read markings. Meets or exceeds ANSI specifications for hardness and torque. Max-Drive spreads force over a larger contact area to extend the life of fasteners. Includes 1/4 and 3/8" drive ratchets and accessories.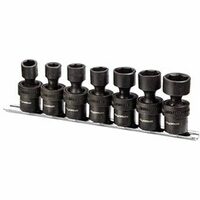 Maximum 7 Piece Sae Socket Set - $19.99 (60% Off)
7 Piece 3/8" Drive Swivel Impact Socket Set features a swivel base for a greater flex angle for improved access and speed. Anti-rounding radius corners for better fastener contact. Durable chrome-molybdenum steel construction stands up to the demands of high-force impact drivers. Spherical ball design distributes torque loads evenly. Sizes include 3/8, 7/16, 1/2, 9/16, 5/8, 11/16, and 3/4.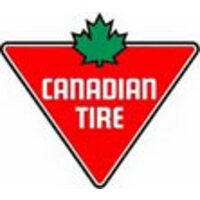 Mastercraft Maximum Ratcheting Breaker Bar - $19.99 (65% Off)
Extra long breaker bar for added leverage. Flexible and ratcheting head. 22" (56 cm).
featured businesses for Automobile Repairing & Service around me
Featured businesses for Automobile Repairing & Service around me
Canadian Tire 4510 27 St, Vernon, BC

V1T 4Y6

A & A Bumper & Fender Ltd 1111 Finch Ave W, North York, ON

M3J 2E5


Distance -

15.0 km

Luxury European Auto Parts Inc 125 Union St, Toronto, ON

M6N 3N4


Distance -

7.5 km

Penn Auto Parts 4A-128 Manville Rd, Scarborough, ON

M1L 4J5


Distance -

11.9 km

Ahon Auto Parts 2405 St Clair Ave W, Toronto, ON

M6N 1K9


Distance -

8.1 km

JDM Auto Parts Inc 158 Toryork Dr, North York, ON

M9L 1X6


Distance -

18.4 km

Consumer Auto Parts Inc 2562 St Clair Ave W, York, ON

M6N 1L7


Distance -

8.6 km

Nalain Pak Canada Private Ltd 338 Queen St E, Brampton, ON

L6V 1C4


Distance -

29.3 km

Undercar Auto Parts 644 Magnetic Dr, North York, ON

M3J 2C4


Distance -

16.7 km

Global Auto Parts 4000 Steeles Ave W, Woodbridge, ON

L4L 4V9


Distance -

18.9 km

Ultimate Transportation Products 23 Markwood Lane, Thornhill, ON

L4J 7A6


Distance -

18.8 km