Walmart Supercentre - Grandview Hwy & Boundary Rd Main Information
3585 Grandview Hwy

,

Vancouver

,

BC

V5M 2G7
604-435-6905
Walmart Supercentre - Grandview Hwy & Boundary Rd Main Information - Details
Opening Hours
Monday 7:00 am - 11:00 pm
Tuesday 7:00 am - 11:00 pm
Wednesday 7:00 am - 11:00 pm
Thursday 7:00 am - 11:00 pm
Friday 7:00 am - 11:00 pm
Saturday 7:00 am - 11:00 pm
Sunday 7:00 am - 11:00 pm

Categories
Walmart Supercentre - Grandview Hwy & Boundary Rd Main Information - Deals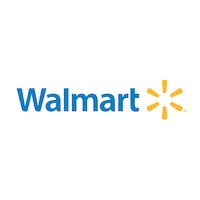 Walmart Clearance Blowout: Up to 50% Off Clearance Products
Blowout hair and blowout sales are two of our favourite kinds of blowouts. While no one at RFD is bold enough to sport such a marvelous hairstyle, we are well-trained in detecting when a store is holding a great sale, which is exactly what Walmart is doing with their Clearance Blowout, where you can take up to 50% off a plethora of clearance products!
There are deals across a wide range of departments, but some of the notable ones include apparel, outdoor living and toys. Prices are as marked and we've listed a few offers to help give you an idea of what's available.
These offers are available online and in Walmart stores (where stock is available) while supplies last. Quantities are limited, so shop quickly if you have an eye on an item!
Walmart.ca offers free shipping on all orders over $50.00. Walmart.ca also offers a pickup option at Canada Post locations or Grab & Go lockers -- the service is free for orders over $25.00 or an additional $5.00 for orders below that threshold.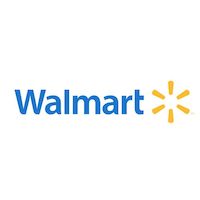 Walmart Flyer Roundup: Hamilton Beach Single Serve Blender $14, Hilroy Refill Paper $3, LG 43" LED TV $398+ More!
The latest flyer from Walmart is now available on RedFlagDeals.com! Offers go live starting Thursday, August 25 and run through Wednesday, August 31 both online and in-store. This week's flyer features more back-to-school deals, including stationary, household essentials and more!
Without further ado, check out a few of our flyer highlights below:
Groceries:
Household Essentials:
Pets:
Baby:
Electronics:
Home/ Kitchen:
Stationery:
Health/ Beauty:
These deals are valid Thursday, August 25 through Wednesday, August 31 both online and in-store (where stock is available). Online orders over $50.00 will ship free.
3D Lego Chase, 3D Tomodachi Life Or Wii U Lego City - $29.96
Available August 30th. New releases!.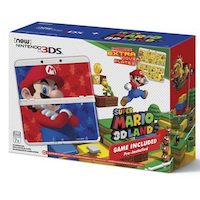 3DS XL Hardware - $199.96
Includes super mario 3D land and 2 cover plates.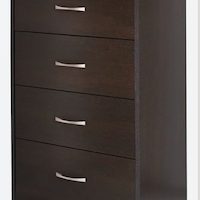 4-Drawer Dresser Espresso - $89.97
Also available in birch. (Accessories not included.)
featured businesses for Department Stores around me
Featured businesses for Department Stores around me