Shoppers Drug Mart
3303 Main St

,

Vancouver

,

BC

V5V 3M8
Directions
778-328-9580
Shoppers Drug Mart - Details
Opening Hours
Please call 778-328-9580 for opening hours.
Categories
Shoppers Drug Mart - Deals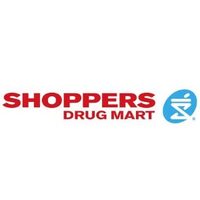 Shoppers Drug Mart: Get 20x The Points When You Spend Over $50
Shoppers Drug Mart has a new offer this week!
Print out this coupon and present it at checkout to get 20x the Shoppers Optimum Points on your purchase over $50! The $50 minimum must be met after redemptions and discounts and before taxes.
This coupon is only valid starting tomorrow through to the end of the day on Wednesday, March 12.
Check your account on March 19th, which is when your points should be awarded to you.
The following items won't count towards your $50 purchase:
prescription purchases
non-pointable items
Shoppers Optimum Bonus Points
RBC Shoppers Optimum MasterCard points
RBC Shoppers Optimum Banking Account points
products with codeine
tobacco products
lottery tickets and more
You'll be able to see more product exclusions on the coupon.
Not sure what to buy? Click here to check out Shoppers Drug Mart's flyer this week.
Grab your coupon here and find a local Shoppers Drug Mart here.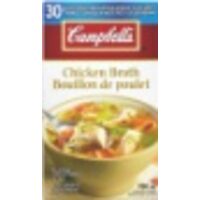 Campbell's Broth, Minute Rice Or Stagg Chili - 2/$4.00
Select types.
Catelli Garden Select Or Ragu Pasta Sauce - 3/$5.00
640mL. Select types.
Kellogg's Cereal - 3/$10.00
Select types.
Glacéau Vitamin Water, Arizona Green Tea Or Coca-Cola - 2/$3.00
Select types.
featured businesses for Pharmacies around me
Featured businesses for Pharmacies around me
Shoppers Drug Mart 3303 Main St, Vancouver, BC

V5V 3M8

Shoppers Drug Mart

Aurora Compounding Pharmacy 15017 Yonge St, Aurora, ON

L4G 1M5



Vitality Compounding Pharmacy 918 Kingston Rd, Toronto, ON

M4E 1S5



Rosedale Pharmacy 600 Sherbourne St, Toronto, ON

M4X 1W4



Pape Drug Mart (Pape Pharmacy Ltd) 751 Pape Ave, Toronto, ON

M4K 3T1



Canadian Compounding 2917 Bloor St W, Etobicoke, ON

M8X 1B4



Deen Pharmacy G 11-3852, Finch Ave E, Scarborough, ON

M1T 3T9



Don Mills Pharmacy 1300 Don Mills Rd, North York, ON

M3B 2W6



Glenholme Pharmacy 896 St Clair Ave W, York, ON

M6C 1C5



Keele & Rogers Pharmacy 605 Rogers Rd, York, ON

M6M 1B9



Snowdon Pharmacy 264 Bloor St W, Toronto, ON

M5S 1V8