Shoppers Drug Mart - Details
Opening Hours
Please call 778-328-9580 for opening hours.
Categories
Shoppers Drug Mart - Deals
Shoppers Drug Mart: Spend $75 and Get 18,500 Points (September 24 Only)
For those of you looking to rack up your Shoppers Optimum points, here's another coupon to redeem some bonus points!
On September 24, purchase $75 worth of products at Shoppers Drug Mart and present this coupon to get 18,500 Shoppers Optimum Bonus Points! These bonus points will be added to your account by the end of the day on October 8.
As per usual, the following won't count towards the $75 purchase requirement: prescription purchases, products that contain codeine, non-pointable items, tobacco products (where applicable), lottery tickets, stamps, transit tickets and passes, event tickets, gift cards, prepaid card products and Shoppers Home Healthcare locations.
This offer cannot be combined with any other Shoppers Optimum Points promotions or offers. Offer expires at the end of the day on September 24.
Hunt's Pasta Sauce or Campbell's Soups - 3/$5.00
Select types.
Ben & Jerry's Ice Cream, Magnum Or Fruttare Bars - 2/$10.00
Select types.
Clover Leaf Smoked Mussels, Oysters, Whole Baby Clams Or Tuna Salad Kits - 3/$5.00
Select types.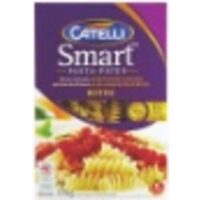 Catelli Pasta - 2/$4.00
Select types.
featured businesses for Pharmacies around me
Featured businesses for Pharmacies around me
Shoppers Drug Mart 3303 Main St, Vancouver, BC

V5V 3M8

Shoppers Drug Mart
Distance -

2.8 km

Vitality Compounding Pharmacy 918 Kingston Rd, Toronto, ON

M4E 1S5


Distance -

8.5 km

Canadian Compounding 2917 Bloor St W, Etobicoke, ON

M8X 1B4


Distance -

9.8 km

Etobicoke IDA Pharmacy 201-666 Burnhamthorpe Rd, Etobicoke, ON

M9C 2Z4


Distance -

15.4 km

Pape Drug Mart (Pape Pharmacy Ltd) 751 Pape Ave, Toronto, ON

M4K 3T1


Distance -

4.8 km

Hooper's Pharmacy 2136 Queen St E, Toronto, ON

M4E 1E3


Distance -

7.8 km

Glen George IDA Compounding Pharmacy 1118 Victoria Park Ave, East York, ON

M4B 2K3


Distance -

9.8 km

Snowdon Pharmacy 264 Bloor St W, Toronto, ON

M5S 1V8


Distance -

2.4 km

Smith's Pharmacy 3463 Yonge St, North York, ON

M4N 2N3


Distance -

9.6 km

Parkside Pharmacy 1644 Bloor St W, Toronto, ON

M6P 1A7


Distance -

5.8 km

Beech Medical Pharmacy 855 Kingston Rd, Toronto, ON

M4E 1R9


Distance -

8.4 km