KFC
6487 Knight St

,

Vancouver

,

BC

V5P 2V9
Directions
604-321-1612
KFC - Details
Located at 6487 Knight St in Vancouver, KFC is a local business within the restaurants section of Canpages website.
Feel free to call 604-321-1612 to get in contact with KFC that is located in your neighbourhood. Get the directions to 6487 Knight St from your location. Or, simply add this enterprise to your personal business favorites list.
Finally, please send this page to your friends by clicking on Facebook or Twitter links. It's also possible to save this business information to your Outlook contacts.
Opening Hours
Please call 604-321-1612 for opening hours.
Categories
KFC - Deals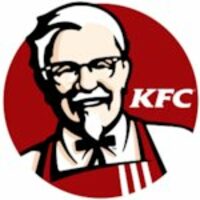 New Downloadable Coupons From KFC Available Now! (Expire August 30th)
Craving some fried chicken? Lucky for you, because KFC has their new downloadable coupons live now on their website!
Just follow this link and scroll down until you see "Spring Savings". Then, select your province and hit the arrow to get your coupons. Coupons vary from province to province, but here's what Ontarians will get:
$5.99 Big Boss Meal
$7.99 4 Piece Ultimate Box Meal
$5.99 3 Piece Chicken & Individual Fries
$6.99 4 Piece Chicken & Individual Fries
$11.99 Two Can Dine Big Crunch
$10.99 Two Can Dine Zinger BLT or BLT Deluxe
$11.99 Two Can Dine 3 Piece Value Meals
$16.99 9 Piece Family Special
$16.99 12 Piece Bucket
$24.99 14 Piece Family Special
$29.99 18 Piece Family Special
These coupons are live now, with most expiring on August 10th.
Posted:
2014-06-26
| Expires:
2014-08-11
Deal source:
www.kfc.ca
featured businesses for Restaurants around me
Featured businesses for Restaurants around me
KFC 6487 Knight St, Vancouver, BC

V5P 2V9

Bairrada Churrasqueira Grill 1002 College Street, Toronto, ON

M6H 1A7


Distance -

3.5 km

Bardi's Steak House 56 York St, Toronto, ON

M5J 1S8


Distance -

0.3 km

Parmagiano 3186 Yonge St, Toronto, ON

M4N 2L1


Distance -

8.9 km

KI Restaurant & Lounge 181 Bay St, Toronto, ON

M5J 2T3


Distance -

0.5 km

Yumei Sushi 2116 Queen St E, Toronto, ON

M4E 1E2


Distance -

7.7 km

Chartreuse Restaurant 10512 Islington Ave, Kleinburg, ON

L0J 1C0


Distance -

29.2 km

Astoria Shish Kebob House 390 Danforth Ave, Toronto, ON

M4K 1P3


Distance -

4.2 km

The Bottom Line Restaurant & Bar 22 Front St W, Toronto, ON

M5J 1C4


Distance -

0.6 km

Moxies Grill & Bar

El Trompo Taco Bar & Cactus Grill 277 Augusta Ave, Toronto, ON

M5T 2M1


Distance -

1.6 km

The Keg Steakhouse & Bar