KFC
6487 Knight St

,

Vancouver

,

BC

V5P 2V9
Directions
604-321-1612
KFC - Details
Opening Hours
Please call 604-321-1612 for opening hours.
Categories
KFC - Deals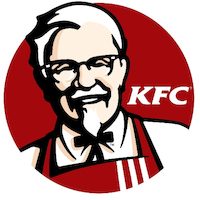 New Downloadable Coupons From KFC Available Now! (Expires December 14)
All-new KFC coupons are now up for grabs online at KFC.ca!
Just follow this link and scroll down until you see "Fall Savings". Then, select your province and hit the arrow to get your coupons. Coupons vary from province to province, but here's what Ontarians will get:
$5.99 Big Boss Meal
$5.99 3 Piece Chicken & Fries
$6.99 4 Piece Chicken & Fries
$7.99 Ultimate 4 Piece Box Meal
$8.99 Two Can Dine Double Krunch or Zinger D.K.
$11.99 Two Can Dine Big Crunch
$12.99 Two Can Dine 3 Piece Meals
$16.99 9 Piece Family Special
$16.99 12 Piece Bucket
$24.99 14 Piece Family Special
$29.99 18 Piece Family Special
These coupons are live now through December 14. Coupons for Maritime provinces will expire at the end of the day on December 7.
Posted:
2014-10-20
| Expires:
2014-12-15
Deal source:
www.kfc.ca
featured businesses for Restaurants around me
Featured businesses for Restaurants around me
KFC 6487 Knight St, Vancouver, BC

V5P 2V9

Bairrada Churrasqueira Grill 1002 College Street, Toronto, ON

M6H 1A7


Distance -

3.5 km

Bardi's Steak House 56 York St, Toronto, ON

M5J 1S8


Distance -

0.3 km

Red Lobster 790 Burnhamthorpe Rd W, ,

L5C 3X3


Distance -

23.0 km

Copa Cabana 230 Adelaide St W, Toronto, ON

M5H 1W7


Distance -

0.2 km

Copa Cabana Grilled Brazilian 150 Eglinton Ave E, Toronto, ON

M4P 1E8


Distance -

6.6 km

Bodega Restaurant Inc 30 Baldwin St, Toronto, ON

M5T 1L3


Distance -

1.1 km

The Keg Steakhouse & Bar

Parmagiano 3186 Yonge St, Toronto, ON

M4N 2L1


Distance -

8.9 km

KI Restaurant & Lounge 181 Bay St, Toronto, ON

M5J 2T3


Distance -

0.5 km

El Trompo Taco Bar & Cactus Grill 277 Augusta Ave, Toronto, ON

M5T 2M1


Distance -

1.6 km

Chartreuse Restaurant 10512 Islington Ave, Kleinburg, ON

L0J 1C0


Distance -

29.2 km