Black Photo
579 Robson Street

,

VANCOUVER

,

BC

V6B 1A6
Directions
604-681-6625
Black Photo - Details
Opening Hours
Please call us for details.
Categories
Black Photo - Deals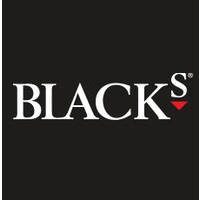 Black's: $20 in Free Prints with Passport Photo Purchase (Ends June 29)
If you need to get your passport renewed, here's a pretty sweet deal courtesy of Black's you might want to jump on. For a limited time, you can get $20 in free prints with passport photo purchases which is a pretty good deal considering the offer basically offsets most of the cost. Chances are you're going to want to get some vacation photos printed anyway -- so here's your chance to take down two birds with one stone, so to speak.
Passport photos from Black's cost about $22 so the $20 in free prints basically make up for a huge chunk of that cost. If you were thinking of getting your passport renewed for any upcoming trips, there's no reason not to take advantage of this promotion.
The deal is live now but expires on June 29. More information can be found here.
Posted:
2013-05-05
| Expires:
2013-06-30
Deal source:
www.blacks.ca
Blacks.ca Camera Clearance: Sony NEX-5N w/18-55mm Lens $399.99 & More
If you're camera shopping, there's a Camera Clearance going on at Blacks.ca. Clearance cameras may also be available in-store in limited quantities, but your best bet is to call a store, or visit for the most up to date information.
With that said, the online selection is available for everyone (while stock lasts). There aren't a huge number of cameras, but some, especially the Sony NEX-5N are definitely worth checking out!
Quantities are limited, so act quickly if you are interested. We think the NEX-5N is going to go fast!
featured businesses for Photo Finishing - Retail around me
Featured businesses for Photo Finishing - Retail around me
Black Photo 579 Robson Street, VANCOUVER, BC

V6B 1A6

Shoppers Drug Mart

A1 Acme Photo 2657 Eglinton Ave E, Scarborough, ON

M1K 2S2



Suny Foto Passport Specialists 2425 Eglinton Ave W, York, ON

M6M 1S8



Japan Camera Centre 1 Hour Photo - Stores Central North Centerpoint Mall 6322 Yonge St, North York, ON

M2M 3X4



Colorex Corp 500 Rexdale Blvd, Etobicoke, ON

M9W 6K5



Crossways Photo Images 2340 Dundas St W, Toronto, ON

M6P 4A9



Japan Camera Centre 1 Hour Photo - East Don Mills Centre ON

West Camera 514 Queen St W, Toronto, ON

M5V 2B3



Photo Innovations 1771 Avenue Rd, North York, ON

M5M 3Y8



Annex Photo 2-362 Bloor St W, Toronto, ON

M5S 1X2



Apollo Photo 725 Danforth Ave, Toronto, ON

M4J 1L2