Shoppers Drug Mart - Clayton Crossing - Details
Opening Hours
Monday 8:00 am - 12:00 am
Tuesday 8:00 am - 12:00 am
Wednesday 8:00 am - 12:00 am
Thursday 8:00 am - 12:00 am
Friday 8:00 am - 12:00 am
Saturday 8:00 am - 12:00 am
Sunday 8:00 am - 12:00 am

Categories
Shoppers Drug Mart - Clayton Crossing - Deals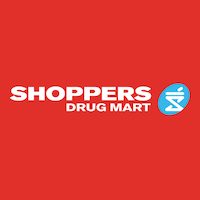 Shoppers Drug Mart: Get 18,500 Points When You Spend $75 from November 29 to December 1
Shoppers Drug Mart's bonus point event is back starting Sunday!
If you've just spent all your Optimum points during Saturday's Spend Your Points Event, you can start gaining them back! Starting November 20 through December 1, you can get 18,500 bonus Optimum points when you spend $75.00 or more on almost anything in-store. This is actually one of the best Optimum points promotions Shoppers Drug Mart holds, as your 18,500 points will stack on top of the points you'll earn on your $75.00 purchase, meaning you could potentially earn much more than you would during other promotions.
As with most Shoppers Drug Mart offers, your $75.00 minimum will exclude prescription purchases, products that contain codeine, tobacco products, lottery tickets, stamps, transit tickets and passes, event tickets, gift cards, prepaid card products, and other non-pointable items.
This offer is live in-store from November 29 to December 1. Click here to find a Shoppers Drug Mart near you.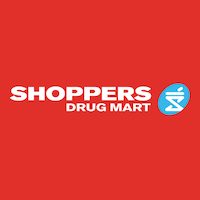 Shoppers Drug Mart Flyer Roundup: Royale Bathroom Tissue 9 Roll $4, 35% Off Jamieson Vitamins, 20% Off Olay Skin Care + More!
The latest Shoppers Drug Mart flyer is now up and available for you to check out! This week there are some great 2 days deals available Sunday and Monday, as well as 2 separate Optimum offers that you'll want to take advantage of. Before you dive into the full flyer, check out some of our highlights:
Sunday November 29 and Monday November 30 Only:
Royale Bathroom Tissue 9 Roll - $3.99
Life Brand Paper Towels 8 Roll - 2 for $5.00
Perrier Sparkling Water 6 pack or Coca-Cola and Pepsi non-carbonated beverages 12 pack - $4.99
Ruffles, Sun Chips, or Cheetos - 2 for $4.00
Coca-Cola or Pepsi 710ml 6 Pack - $2.49
Ferrero Golden Gallery, Rocher, or Collection Chocolates - $4.99
Toblerone Chocolate Bar 400g - $5.99
Kraft Peanut Butter - $3.99
35% off select Jamieson or Life Brand Vitamins
Maxwell House Instant Coffee, Tazo Tea, or Twinings Tea - $3.49
Groceries:
PC Natural Spring Water 12 Pack - 2 for $3.00
Lays Chips - $1.99
Kellogg's Fruit Loops or PC Blue Menu Cereal - $3.99
Bits & Bites or Pop Chips - 2 for $5.00
Country Harvest Grains Bread - $2.49
Health & Beauty:
20% off select Life Brand Skin Care or Sun Care products
20% off select Olay Skin Care products
CoverGirl Full Lash Bloom Mascara or Ready Set Gorgeous Makeup - $6.99
St. Ives Skin Care products - $4.99
25% off Advil Cold & Sinus or Advil Cold & Flu
Flyer deals will go live on Saturday, November 28 and run through Friday, December 4.
featured businesses for Pharmacies around me
Featured businesses for Pharmacies around me
Shoppers Drug Mart - Clayton Crossing 18677 Fraser Hwy, Surrey, BC

V3S 8E7

Peoples Drug Mart 491 Lawrence Ave W, North York, ON

M5M 1C7


Distance -

8.6 km

Canadian Compounding Pharmacy 2917 Bloor St W, Toronto, ON

M8X 1B4


Distance -

9.8 km

Shoppers Drug Mart

Vitality Compounding Pharmacy 918 Kingston Rd, Toronto, ON

M4E 1S5


Distance -

8.5 km

Hooper's Pharmacy 2136 Queen St E, Toronto, ON

M4E 1E3


Distance -

7.8 km

Pape Drug Mart (Pape Pharmacy Ltd) 751 Pape Ave, Toronto, ON

M4K 3T1


Distance -

4.8 km

Glenholme Pharmacy 896 St Clair Ave W, York, ON

M6C 1C5


Distance -

5.2 km

Rexall Drug Store 393 Spadina Rd, Toronto, ON

M5P 2W1


Distance -

5.0 km

Snowdon Pharmacy 264 Bloor St W, Toronto, ON

M5S 1V8


Distance -

2.4 km

Glengrove Pharmacy 2760 Yonge St, Toronto, ON

M4N 2J2


Distance -

7.9 km

The Palmerston Pharmacy & HomeCare 499 College St, Toronto, ON

M6G 1A5


Distance -

2.1 km