Canadian Tire - Details
Opening Hours
Please call 250-964-8258 for opening hours.
Categories
Canadian Tire - Deals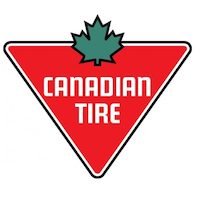 Canadian Tire Flyer Roundup: Mastercraft 80-Pc Screwdriver Set $20, Heritage 10-Pc Cookware Set $180, Seiki 28" LED TV $190 + More
Canadian Tire's latest flyer and ready for your viewing pleasure on RedFlagDeals!
Coming in at a short and sweet 10 pages, this week's flyer is full of great discounts on heaters, storage containers and car parts perfect for Valentine's Day gifting. If you don't have a sweetheart to spoil this weekend, you can also find a variety of amazing deals on cookware, tools, furniture and more items perfect for your home.
Take a glance below to see some of Canadian Tire's offers available for this week.
Apparel
Appliances and Kitchen
Automotive
Furniture
Televisions
Home
Home Improvement and Tools
This flyer is effective from February 12 to 18 at all Canadian Tire locations. Certain items are also available via Canadian Tire's Pay & Pick Up tool, where you can pay for your items online and pick them up in-store to avoid line-ups, without any additional charges.
featured businesses for Automobile Repairing & Service around me
Featured businesses for Automobile Repairing & Service around me
Canadian Tire 5008 Domano Blvd, Prince George, BC

V2N 4V8

Undercar Auto Parts 644 Magnetic Dr, North York, ON

M3J 2C4


Distance -

16.7 km

Canadian Auto Electric & Constant Velocity Drives 18-5310 Finch Ave E, Scarborough, ON

M1S 5E8


Distance -

21.1 km

Collision 360 Inc 185 Toryork Dr, North York, ON

M9L 1X9


Distance -

18.6 km

Avenue Motor Works Inc. 681 Rowntree Dairy Rd., Vaughan, ON

L4L 5T9


Distance -

20.5 km

Ahon Auto Parts 2405 St Clair Ave W, Toronto, ON

M6N 1K9


Distance -

8.1 km

Luxury European Auto Parts Inc 125 Union St, Toronto, ON

M6N 3N4


Distance -

7.5 km

A & A Bumper & Fender Ltd 1111 Finch Ave W, North York, ON

M3J 2E5


Distance -

15.0 km

Penn Auto Parts 4A-128 Manville Rd, Scarborough, ON

M1L 4J5


Distance -

11.9 km

Consumer Auto Parts Inc 2562 St Clair Ave W, York, ON

M6N 1L7


Distance -

8.6 km

Public Auto Parts Plus 1234 Dupont St, Toronto, ON

M6H 2A4


Distance -

5.0 km

Global Auto Parts 4000 Steeles Ave W, Woodbridge, ON

L4L 4V9


Distance -

18.9 km