Canadian Tire
5008 Domano Blvd

,

Prince George

,

BC

V2N 4V8
Directions
250-964-8258
Canadian Tire - Details
Situated at 5008 Domano Blvd in Prince George, British Columbia, Canadian Tire is a merchant within the automobile repairing & service section of Canpages.ca online directory.
Dial 250-964-8258 to contact Canadian Tire that is close to your area. Find the directions to this merchant from your current location. Or, simply add this merchant to your business favorites at the bottom of this page.
Finally, please share this with your contacts by clicking Facebook or Twitter icons. It's also possible to save this merchant information to your Outlook contacts.
Opening Hours
Please call 250-964-8258 for opening hours.
Categories
Canadian Tire - Deals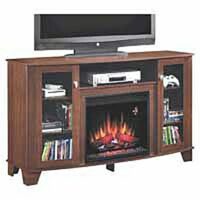 Della Fireplace - $299.99 (50% Off)
Della Fireplace features a midnight cherry finish, and glass doors with additional side storage for media items on two interior adjustable shelves . Also features a open center shelf for DVD/media component storage . Dimensions: 59 W x 19 D x 35" H (149.86 x 48.26 x 88.9 cm).
Micro Jet Torch - $7.99 (60% Off)
Hand-held jet torch reaches flame temperatures of up to 1,300°C. Powered by a butane fuel cell that can be refilled with any universal butane injector. Windproof flame and waterproof ignition makes it ideal for any toolbox, first aid kit, camping and survival kit etc.
17-Ft Multi-Task Ladder - $99.99 ($150.00 Off)
17' (43 m) multi-ladder is designed to accommodate the most demanding applications, with 19 possible configurations in 1' (0.3 m) increment height adjustment. Capable of changing into a step ladder, extension ladder, stairway ladder, wall ladder, and scaffold frames. Step ladder uses multiple working heights, and each side supports a 250 lb. working load. Extension ladder adjusts to the exact height required. Stairway ladder features multiple positions, and is good for uneven ground. The scaffold position uses multiple working heights, and separates into 2 scaffold bases. Ladder is designed with a wide base for added stability, and a heavy-duty aluminum construction. Portable and compact for easy storage. Positive safety locking mechanism ensures safe use. Has a 300 lb weight capacity.
Cambridge 7 Piece Luggage Set - $59.99 (65% Off)
7 piece luggage set includes a 21" (53 cm) upright, 25" (64 cm) upright, 30" (76 cm) upright, 30" (76 cm) duffel, 15" (38 cm) tote, 20" (51 cm) soft duffel and a 9" (23 cm) kit. Features in-line wheels, with the largest piece having an expandable section. Luggage is made with a 500D X 300D polyester material with EVA backing. 21" (53 cm) upright 20.5 x 13.5 x 7" (52 x 34 x 18 cm). 25" (64 cm) upright 25 x 17 x 8" (64 x 43 x 20 cm). 30" (76 cm) upright 29.5 x 19 x 10.5" (76 x 48 x 28 cm). 30" (76 cm) duffel 13.5 x 30 x 14.5" (34 x 76 x 36 cm). 15" (38 cm) tote 15 x 10.5 x 5.25" (38 x 28 x 13 cm). 9" (23 cm) kit 9 x 5 x 4.25" (23 x 13 x 10 cm). 20" soft duffel 20 x 10.5 x 8.5" (51 x 25 x 20 cm).
Dewalt 18V Cordless Combo Tool Kit, 4-Pc - $299.99 ($110.00 Off)
18V cordless combo tool kit includes compact drill/driver, impact driver, reciprocating saw and pivoting head flashlight. DC720 18V 1/2" compact drill/driver delivers 410 unit watts out of maximum power. DW056 18V impact driver with 1,170 lbs of torque and 0-2400 rpms. DW938 18V cordless reciprocating saw with keyless blade clamp allows for quick blade change without touching blade or reciprocating shaft. DW908 18V pivoting head flashlight which allows light to be projected in any direction.
featured businesses for Automobile Repairing & Service around me
Featured businesses for Automobile Repairing & Service around me
Canadian Tire 5008 Domano Blvd, Prince George, BC

V2N 4V8

Rotblott's Discount Warehouse 443 Adelaide St W, Toronto, ON

M5V 1S9



Addison's Inc 41 Wabash Ave, Toronto, ON

M6R 1N1



Hanford Lumber Ltd 45 Bethridge Rd, Etobicoke, ON

M9W 1M9



Danforth Lumber Company 25 Dawes Rd, Toronto, ON

M4C 5A8



Home Hardware 172 Ossington Ave, Toronto, ON

M6J 2Z7



Dickson Home Hardware 2030 Avenue Rd, North York, ON

M5M 4A4



Downtown Rental & Building Supplies Ltd 393 Sorauren Ave, Toronto, ON

M6R 2G5



Dryco 65 av Rawson, Barrie, ON

L4N 6E5



St Lawrence Hardware 130 Lower Sherbourne St, Toronto, ON

M5A 4J4



Beach Hardware 2215 Queen St E, Toronto, ON

M4E 1E8



Pat's Home Hardware 257 Coxwell Ave, Toronto, ON

M4L 3B5