RBC Royal Bank
218 Newport Dr

,

Port Moody

,

BC

V3H 5B9
Directions
604-927-5683
RBC Royal Bank - Details
Situated at 218 Newport Dr near you, RBC Royal Bank is a merchant part of the banks category of Canpages.ca online directory.
Dial 604-927-5683 to contact RBC Royal Bank that is located in your neighbourhood. Find the directions to 218 Newport Dr from your current location. Or, simply add this business to your business favorites at the bottom of this page.
Finally, you can forward this profile page to your friends by clicking on Facebook or Twitter links. It's also possible to save this business information to your Outlook contacts.
Opening Hours
Please call 604-927-5683 for opening hours.
Categories
RBC Royal Bank - Deals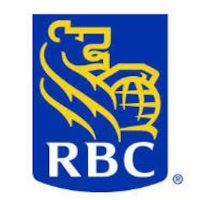 RBC Homeline Plan Credit Line - Prime + 0.5%
RBC Royal Bank is offering a Homeline Plan Credit Line for prime + 0.5%, half a percent lower than many competitors. Some conditions apply but you can merge your personal credit, lines of credit, outstanding loans, and mortgage into one account. Switch to RBC Royal Bank, and they'll even pick up your switch costs.
See site for detail.
featured businesses for Banks around me
Featured businesses for Banks around me
RBC Royal Bank 218 Newport Dr, Port Moody, BC

V3H 5B9

Bank of Nova Scotia - Eglinton & Bathurst 859 Eglinton Avenue W. At Bathurst, Toronto, ON

Bank of Nova Scotia - Scotia Plaza 1st Mezzanine, 1st Mezzanine, Toronto, ON

Bank of Nova Scotia - East York Town Centre 2-45 Overlea Blvd, Toronto, ON

M4H 1C3



Bank of Nova Scotia - Jane & Denison 1542 Jane St, Toronto, ON

M9N 2R5



Bank of Nova Scotia - Dealer Lease Administration Centre 195 The West Mall, 195 The West Mall, Suite 201, Toronto, ON

Bank of Nova Scotia - Bloor & Yonge 19 Bloor Street West At, Yonge, Toronto, ON

Bank of Nova Scotia - Ontario International Trade Services 44 King St W, Toronto, ON

M5H 1H1



Bank of Nova Scotia - Scotia Plaza - Commercial Account Management 2nd Mezzanine, 2nd Mezzanine, Toronto, ON

Bank of Nova Scotia - Queen & Wineva 2080 Queen St. East At, Wineva, Toronto, ON

Bank of Nova Scotia - Scotia Plaza - Investor Services Centre Atrium, Atrium, Toronto, ON

Bank of Nova Scotia - Scotia Plaza - Customer Support Processing 1st Mezzanine East, 1st Mezzanine East, Toronto, ON