Canadian Tire
3550 Johnston Rd

,

Port Alberni

,

BC

V9Y 7W8
250-720-0085
Canadian Tire - Details
Let our knowledgeable Licensed Mechanics service your vehicle. Name brand parts and a Coast to Coast warranty at any Canadian Tire.

Opening Hours
Monday 8:00 am - 8:00 pm
Tuesday 8:00 am - 8:00 pm
Wednesday 8:00 am - 8:00 pm
Thursday 8:00 am - 8:00 pm
Friday 8:00 am - 8:00 pm
Saturday 8:00 am - 7:00 pm
Sunday 9:00 am - 5:00 pm

Products and Services
Accessories And Service
Automotive Parts
Label
Leisure And Home Products
Sports
Methods of Payment
Brands Carried
Blue Planet
Broadstone
Debbie Travis
Jobmate
Motomaster
Noma
Simoniz
Yardworks
Mastercraft
Categories
Canadian Tire - Deals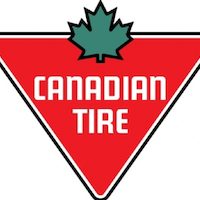 Canadian Tire Flyer Roundup: Black & Decker Countertop Oven $50, Dirt Devil Bagless Vacuum $60, Seiki 43" Smart HD TV $370 + More
The newest flyer from Canadian Tire is available now on RedFlagDeals! Valid from September 23 through September 29, this week's flyer features 36 pages with deals on tools, kitchen appliances, home decor and more items to help you get ready for fall.
Without further ado, take a peek below to see this week's highlights:
Appliances and Kitchen
Cleaning and Home
Automotive
Home Decor
Home Improvement and Tools
Electronics
Outdoors
This flyer is effective from September 23 through September 29 at all Canadian Tire store locations. Certain items are also available via Canadian Tire's Pay & Pick Up tool, where you can pay for your items online and pick them up in-store to avoid line-ups, without any additional charges.
featured businesses for Garden Centres & Nurseries around me
Featured businesses for Garden Centres & Nurseries around me
Canadian Tire 3550 Johnston Rd, Port Alberni, BC

V9Y 7W8

Undercar Auto Parts 644 Magnetic Dr, North York, ON

M3J 2C4


Distance -

16.7 km

Collision 360 Inc 185 Toryork Dr, North York, ON

M9L 1X9


Distance -

18.6 km

Ahon Auto Parts 2405 St Clair Ave W, Toronto, ON

M6N 1K9


Distance -

8.1 km

Avenue Motor Works Inc. 681 Rowntree Dairy Rd., Vaughan, ON

L4L 5T9


Distance -

20.5 km

A & A Bumper & Fender Ltd 1111 Finch Ave W, North York, ON

M3J 2E5


Distance -

15.0 km

Luxury European Auto Parts Inc 125 Union St, Toronto, ON

M6N 3N4


Distance -

7.5 km

Consumer Auto Parts Inc 2562 St Clair Ave W, York, ON

M6N 1L7


Distance -

8.6 km

PartsAvatar.ca

M5T 1G4


Distance -

0.8 km

MTR Lighting & Performance 7-1110 Finch Ave W, North York, ON

M3J 2T2


Distance -

15.0 km

Global Auto Parts 4000 Steeles Ave W, Woodbridge, ON

L4L 4V9


Distance -

18.9 km

Steady Tire Supply Inc 106-1772 Broadway St, Port Coquitlam, BC

V3C 2M8


Distance -

3333.5 km