Real Canadian Superstore
201-19800 Lougheed Hwy

,

Pitt Meadows

,

BC

V3Y 2W1
604-460-4319
Real Canadian Superstore - Details
Opening Hours
Please call 604-460-4319 for opening hours.
Categories
Real Canadian Superstore - Deals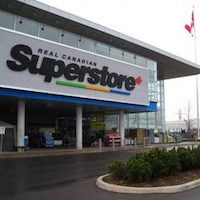 Real Canadian Superstore Flyer Roundup: Potatoes, Carrots or Onions (10-lb Bag) are 3 for $5, Stove Top Stuffing $1 + More!
The newest flyer for Real Canadian Superstore is now up on RedFlagDeals!
Flyer offers will vary by region and we've listed a few offers from the Ontario flyer to help give you an idea of what's available.
Groceries
Farmers Market white potatoes, carrots or yellow cooking onions (10-lb bag) - 3 for $5
PC whole chicken or Halal whole chicken (3-pack) - $1.77/lb
Old Mill bagels - $0.88
PC or Blue Menu Smokies or Loads of Chicken Smokies - $4.98
fresh tilapia fillets - $7.98/lb
OKA cheese - $6.48
Gay Lea sour cream - $1.48
Stove Top Stuffing - $1
Philadelphia cream cheese - $2.98
Pot of Gold chocolate - $5.98
Nestle Mini chocolate bars (100's) - $15.98
Health and Beauty:
Johnson baby toiletries, Dove Baby wash or Penaten cream- $3.98
Colgate, Crest, or Aquafresh toothpaste - $1
Olay facial care or Aveeno skin care - $9.98
Softsoap foam pump or liquid hand soap refills - $2.48
Maybelline Color Sensational lip or Revlon Gel Envy nail polish - $5.98
Vicks Dayquil, Nyquil or Zzzquil regular or complete - $8.98
Opti-Free Replenish or Clear Care or Systane contact lens solution - $14.98
Home, Electronics and Toys
September 30 - October 2: 33% off lightbulbs
Keurig K50 - $88
25% off all Anchor Hocking glass bakeware and storage
Life at Home 5 piece comforter set - $59
30% off Halloween skull, bones and graveyard decor
30% off all Harvest decor
25% off select Marvel figures and vehicles
30% off Barbies
RCA 32" Smart LED TV - $209.97
Pets:
Beneful original with chicken, beef or healthy radiance - $25.98
This flyer is effective at all Real Canadian Superstore locations starting September 30 and will run through October 6 -- click here to find the location nearest you.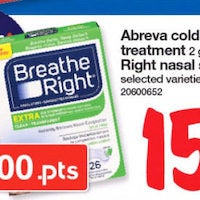 Abreva Cold Sore Treatment or Breathe Right Nasal Strips - $15.48
Abreva cold sore treatment 2 g or breathe right nasal strips 26/30's. Selected varieties. Plus 300 pts. Limit 4.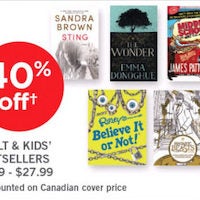 Adult & Kids Bestsellers - 40% off
Discounted on Canadian cover price.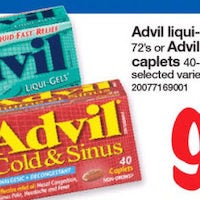 Advil Liqui-Gels or Advil Cold & Sinus Caplets - $9.97
Advil liqui-gels 200 mg 72's or advil cold & sinus caplets 40-50's. Selected varieties. Limit 4.
All Anchor Hocking Box Sets - 15% off
All Anchor Hocking Box Sets - 15% off
featured businesses for Grocery Stores & Markets around me
Featured businesses for Grocery Stores & Markets around me