Future Shop
87-3200 Island Hwy N

,

Nanaimo

,

BC

V9T 1W1
Directions
250-729-8632
Future Shop - Details
Located at 87-3200 Island Hwy N in Nanaimo, Future Shop is a company within the computers, laptops & parts category of Canpages website.
Phone 250-729-8632 to get in touch with Future Shop that is in your neighbourhood. Get the directions to this business from your location. Or, simply add this company to your personal business favorites list.
Finally, you can send this page to your friends by accessing Facebook or Twitter links. It's also possible to save this business information to your Outlook contacts.
Opening Hours
Please call 250-729-8632 for opening hours.
Categories
Future Shop - Deals
Xbox One 500GB Thief Bundle With Kinect - $499.99 ($50.00 off)
Xbox One places you at the centre of the all-in-one entertainment experience. From the moment you say "Xbox on", this state of the art console will dramatically change the way you listen to music, play games, and watch movies and television.
Xerox WorkCentre All-In-One Wireless Colour Laser Printer - $199.99 ($100.00 off)
The Xerox Workcentre 6015 laser printer is a powerful all-in-one combing vibrant color and efficiency in a compact design. It features internal wireless networking, front-side USB port, Hi-Q LED print engine, and so much more to help your office run smoothly and efficiently.
Z-Line Designs Roland TV Stand for TVs Up To 65" - $159.99 ($70.00 off)
Take a stand for stylish multimedia décor with the Z-Line collection of TV Stands. A work of art all on its own, the Roland TV Stand is designed with a contemporary aesthetic that's perfect for any entertainment setup. An enclosed storage drawer is located at the bottom of the unit - ideal for stowing loose accessories or remotes - and it can accommodate TVs of up to 135 lbs. in weight.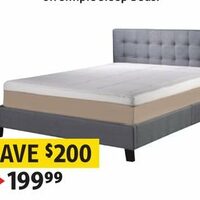 Simple Sleep Queen Platform Bed w/Uphostered Headboard - $199.99 ($200.00 off)
The Simple Sleep Taylor Platform Bed with Upholstered Tufted Headboard is sure to be a standout centerpiece in your contemporary bedroom. This queen-sized platform bed has a luxurious padded headboard with a rich charcoal finish that adds a modern touch of style to your home.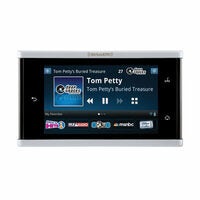 SiriusXM Lynx 360 Bundle - $249.99 ($100.00 off)
Listen to your favourite satellite radio stations in the car, at the office, or even in the comfort of your own home with the Lynx home and vehicle bundle. This kit includes a Lynx satellite radio plus vehicle kit, and home kit that streams SiriusXM internet radio from your home audio system, giving you direct control with a handy wireless remote.
featured businesses for Computers, Laptops & Parts around me
Featured businesses for Computers, Laptops & Parts around me
Future Shop 87-3200 Island Hwy N, Nanaimo, BC

V9T 1W1