Addition-Elle - Details
Opening Hours
Monday 10:00 am - 6:00 pm
Tuesday 10:00 am - 6:00 pm
Wednesday 10:00 am - 9:00 pm
Thursday 10:00 am - 9:00 pm
Friday 10:00 am - 9:00 pm
Saturday 10:00 am - 7:00 pm
Sunday 11:00 am - 6:00 pm

Categories
Addition-Elle - Deals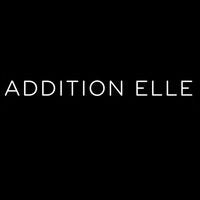 Addition Elle: Take an EXTRA 50% Off Already Reduced Items
Addition Elle has new deals on women's plus size fashions that you'll want to check out!
For a limited time only, you can take an extra 50% off already reduced merchandise! New items have just been added to the sale section, so if nothing caught your eye the last time around, you may want to take a second look for some ideas to complete your summer wardrobe!
This offer is valid both online and in-store and no promo code is needed, as your discounts are already shown on each individual product page. If you need a few ideas to help get you started, check out some of our favourites below:
This offer is live both online and in-store (where stock is available) for a limited time or while supplies last. Addition Elle offers free shipping for orders over $120.00.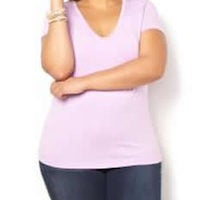 Form Fit V-Neck T-Shirt - $8.99 ($9.01 Off)
A fabulous layering piece! Short-sleeved t-shirt with V-neckline. Made in comfortable cotton with a little stretch. Get one in every colour!.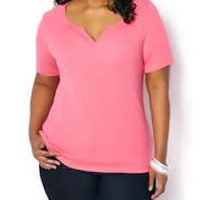 Shaped Fit Split Neckline T-Shirt - $8.99 ($9.01 Off)
Look your casual best in this tee! Features a round open neckline with a split. Wear it in this season's favourite colours, and complete your outfit with a pair of jeans, a soft blazer and a scarf to keep it simple but chic.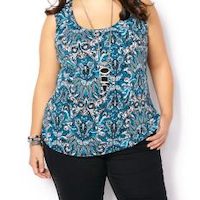 Printed Sleeveless Tank Top - $19.99 ($10.01 Off)
Add punch to any look with this printed, crew-neck tank top. We pair it with dark jeans for standout day-to-night style.
Basic Scoop-Neck Sweater - $29.99 ($16.01 Off)
Go back to the (fashion) basics with this stylish sweater. Features a scoop-neckline, 3/4 length sleeves, ribbed detailing, a high-low hemline and slightly dropped shoulders. Sunday brunch? Pair it with your favourite jeans, fashionable flats and layer on a statement accessory (or two).
featured businesses for Women's Apparel - Retail around me
Featured businesses for Women's Apparel - Retail around me