Addition-Elle
154-6631 Island Hwy N

,

Nanaimo

,

BC

V9T 4T7
Directions
250-390-3321
Addition-Elle - Details
Located at 154-6631 Island Hwy N in Nanaimo, Addition-Elle is a company included in the women's apparel - retail category of Canpages website.
Phone 250-390-3321 to get in touch with Addition-Elle that is in your neighbourhood. Get the directions to this business from your location. Or, simply add this company to your personal business favorites list.
Finally, feel free to send this page to your friends by accessing Facebook or Twitter links. It's also possible to save this business information to your Outlook contacts.
Opening Hours
Please call 250-390-3321 for opening hours.
Categories
Addition-Elle - Deals
Mblm Crop Pant - $34.99 ($40.01 Off)
This fashionable denim crop pant reaches about ankle length. Enjoy lovely zipper detail and 5 functional pockets for some extra flare! Hop on the denim trend!
Straight Fit Skinny Leg Pant - $19.99 ($30.01 Off)
Your go-to pant with a contemporary feel! Features front zip and button closure, zipped pockets at front and welt pockets at back. Straight fit and skinny leg tucks into boots nicely. Great for everyday wear at the office.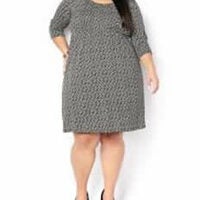 3/4 Sleeve Smocked Dress - $27.49 ($32.51 Off)
This elegant plus-size dress with 3/4 sleeves features a smocked waist to create a flattering silhouette. A classic and timeless staple to have in your wardrobe and wear all-year round.
Activezone Weekend Collection Peplum Hoodie - $17.49 ($30.51 Off)
Mixing feminine style and soft comfort, this plus-size hoodie sweater keeps you warm and chic! Features a zipper front and peplum waist. Embroidered ActiveZone logo.
Activezone Windbreaker Jacket - $19.99 ($35.01 Off)
This plus-size jacket provides wind protection during your outdoor activities. Unlined jacket with hoodie and elastic adjustable drawstring, full zip front and pockets. Features flattering seams at front.
featured businesses for Women's Apparel - Retail around me
Featured businesses for Women's Apparel - Retail around me
Addition-Elle 154-6631 Island Hwy N, Nanaimo, BC

V9T 4T7

Madame Moje 23 Karl Fraser Rd, North York, ON

M3C 0E6


Distance -

10.2 km

SweetFits 6046 Castlegrove Crt, Mississauga, ON

L5N 7A8


Distance -

31.5 km