Canadian Tire Associate Store
32545 London Ave

,

Mission

,

BC

V2V 6M7
Directions
604-826-5840
Canadian Tire Associate Store - Details
Opening Hours
Please call 604-826-5840 for opening hours.
Products and Services
Accessories And Service
Automotive Parts
Leisure And Home Products
Sports
Brands Carried
Blue Planet
Broadstone
Debbie Travis
Jobmate
Mastercraft
Motomaster
Noma
Simoniz
Yardworks
Categories
Canadian Tire Associate Store - Deals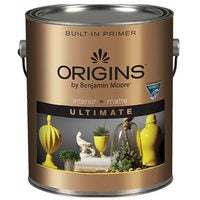 Origins By Benjamin Moore Ultimate Matte White - $37.99 - $47.99
Origins? by Benjamin Moore® Ultimate Matte paint has Microlinx? technology for enhanced durability and superior stain release. Provides mildew resistant coating. Built-in primer allows you to paint without priming. Excellent matte finish for ceilings and low traffic area walls. Low spatter makes for little clean up. Available in assorted bases and sizes.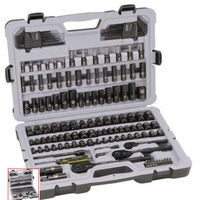 Stanley Black Chrome Socket Set, 164-Pc - $89.99 (70% Off)
Black chrome-plated sockets and accessories. High-contrast, easy-to-read laser-etched contents. Professional grade. Both metric and SAE included. Meets or exceeds ANSI recommendations for hardness and torque. Contains 164 pieces, including 1/4", 3/8", 1/2" Dr sizes. Exclusive to Canadian Tire.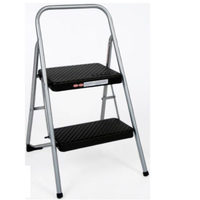 Cosco Hoopster Two-Step 40-In. Step Stool - $13.49 (50% Off)
Steel frame - platinum silver colour, 40 in. 200 lb. light household-load rating. Two heavy-duty, polypropylene resin steps for comfort and durability - top step locks into place. Large, non-marring, skid-resistant, stabilizing feet protect floor surfaces. Compact fold, hoop handle for carrying ease. Exclusive to Canadian Tire. 10-year manufacturer's warranty.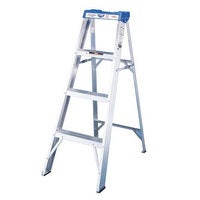 Lite 4-Ft. Aluminum Step Ladder - $29.99 - $42.99 (50% Off)
Extra horizontal braces. Wide side rails. Safety-grip feet. Complete with multifunctional copolymer top cap. CSA-Certified, Grade III- rated for household use.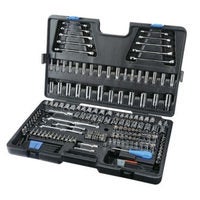 Mastercraft 233-Piece Socket Set - $89.99 (65% Off)
Includes 48 (1/4" drive) accessories: 23 reg. sockets, 20 deep sockets, 2 extension bars - 3 & 6", 1 spinner handle, 1 bit holder, 1 ratchet. 75 (3/8" drive) accessories: 19 reg. 12-pt. sockets, 20 reg. 6-pt. sockets, 12 deep sockets, 18 bit sockets, 2 extension bars - 3 & 6", 2 spark plug sockets - 5/8 & 13/16", 1 universal joint socket, 1 ratchet. Includes 26 (1/2" drive) accessories: 23 reg. sockets, 2 extension bars, 1 ratchet. 30-piece bit set. 14 wrenches. 40 accessories: 3/8" female to 1/4" male adaptor, 11 Torx keys, 28 hex keys (SAE and metric). Lifetime warranty (excludes carry case).
featured businesses for Automobile Repairing & Service around me
Featured businesses for Automobile Repairing & Service around me
Canadian Tire Associate Store 32545 London Ave, Mission, BC

V2V 6M7

Luxury European Auto Parts Inc 125 Union St, Toronto, ON

M6N 3N4


Distance -

7.5 km

A & A Bumper & Fender Ltd 1111 Finch Ave W, North York, ON

M3J 2E5


Distance -

15.0 km

Collision 360 Inc 185 Toryork Dr, North York, ON

M9L 1X9


Distance -

18.6 km

Ahon Auto Parts 2405 St Clair Ave W, Toronto, ON

M6N 1K9


Distance -

8.1 km

Avenue Motor Works Inc. 681 Rowntree Dairy Rd., Vaughan, ON

L4L 5T9


Distance -

20.5 km

JDM Auto Parts Inc 158 Toryork Dr, North York, ON

M9L 1X6


Distance -

18.4 km

Penn Auto Parts 4A-128 Manville Rd, Scarborough, ON

M1L 4J5


Distance -

11.9 km

Mister Starter - Zex Racing (Turbo-Chargers) 1670 O'Connor Dr, Toronto, ON

M4A 1W4


Distance -

10.1 km

Consumer Auto Parts Inc 2562 St Clair Ave W, York, ON

M6N 1L7


Distance -

8.6 km

MTR Lighting & Performance 7-1110 Finch Ave W, North York, ON

M3J 2T2


Distance -

15.0 km

Global Auto Parts 4000 Steeles Ave W, Woodbridge, ON

L4L 4V9


Distance -

18.9 km