EB Games
300-20202 66 Ave

,

Langley

,

BC

V2Y 1P3
604-514-4855
EB Games - Details
Opening Hours
Please call 604-514-4855 for opening hours.
Categories
EB Games - Deals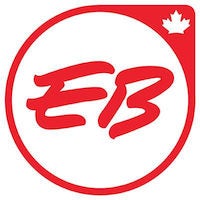 EB Games: Trade in Games and Consoles For Up to $150 Off a Nintendo Switch!
For those of you excited by the soon-to-be-released Nintendo Switch but don't want to break the bank, here's a heads-up that EB Games is currently running a few trade-in offers for you to grab savings towards the Nintendo Switch!
The current promotions are as follows:
get $150 for your New 3DS XL or Wi U 32 GB when you trade towards a Nintendo Switch (expires February 26)
trade three games with a minimum value of $8 and get $26.67 for each traded game towards the pre-order of any Nintendo Switch title (up to maximum of $79.99 per Switch title) (expires February 26)
Edge members get double the trade value for any PlayStation 4, Xbox One, Wii U or 3DS games you trade towards the pre-order of any Nintendo Switch hardware, software or accessories (expires January 29)
trade 5 games with a minimum value of $8 and get $100 towards the Nintendo Switch (expires February 26)
All in all, this is a pretty great bundle of offers if you've got old consoles and completed games lying around. Keep in mind that if you are trading in games, the games must include original case and artwork. For consoles, you must have all necessary components and modified units will not be accepted.
Trade offers cannot be combined.
Thanks to fung604 for posting these offers in our forums!
Looking for more info on the Nintendo Switch? Check out our roundup of the Nintendo Switch presentation here!
Posted:
2017-01-14
| Starts:
2017-01-01
| Expires:
2017-02-27
Deal source:
www.ebgames.ca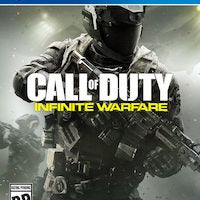 Call of Duty: Infinite Warfare - From $54.99 ($25.00 off)
Infinity Ward, the award-winning studio that helped create the blockbuster Call of Duty® franchise, reaches new heights with Call of Duty®: Infinite Warfare. At its core, Infinite Warfare returns to the roots of the franchise where cinematic, immersive storytelling takes center stage as told through an unfolding large-scale war and epic battles that deliver an authentic Call of Duty experience.
Destiny: The Collection - $54.99 ($25.00 off)
Destiny – The Collection contains every release from the award-winning first-person shooter franchise to date. It's a great way for Guardians to embark on journeys they may have missed, as well as a perfect starting point for new players who want to join the Destiny community. It includes: Destiny, Expansion I: The Dark Below, Expansion II: House of Wolves, The Taken King, and the newest adventure, Rise of Iron. It also includes a character boost to send you immediately into the battle.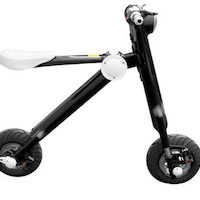 Emiocyle Foldable Bike - $999.99 ($500.00 off)
The EmioCycles™ Foldable E-Bike has a convenient, foldable and beautiful design for personal transportation. It makes commutes easier and is environmentally friendly. It's easier to ride than a bike! You can easily fold it up and store it in your trunk, your closet, any room in your house! The handle bar grips are comfortable and the brake handles are close to the rider's hands to maximize safety. The foldable bike is also safe to ride at night with a LED headlights the front! Need to make a turn? No problem, it has turning signals on the back reflector. The foot pad is located on the back tire to enhance the comfortable and convenient experience. The battery-life indicator and speedometer are located in the middle of the handlebars.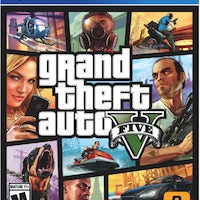 Grand Theft Auto V w/ Bonus Great White Shark Card - $29.99 ($40.00 off)
Explore the stunning world of Los Santos and Blaine County in the ultimate Grand Theft Auto V experience, featuring a range of technical upgrades and enhancements for new and returning players. In addition to increased draw distances and higher resolution, players can expect a range of additions and improvements including:
featured businesses for Games & Game Supplies - Retail around me
Featured businesses for Games & Game Supplies - Retail around me