EB Games
300-20202 66 Ave

,

Langley

,

BC

V2Y 1P3
Directions
604-514-4855
EB Games - Details
Opening Hours
Please call 604-514-4855 for opening hours.
Categories
EB Games - Deals
The Elder Scrolls Online - $29.99 ($35.00 off)
For PC Elder Scrolls Online is a massively multiplayer online game (MMO) being developed by ZeniMax Online Studios for PC and Mac. This epic MMO is the first Elder Scrolls game to allow players to explore the series' legendary universe with others.
Wolfenstein: The New Order - $39.99 ($30.00 off)
For Xbox One, PS4, PC, PS3 and Xbox 360 Europe, 1946. World War II rages across Europe. Where once the Allies pressed advantage, the Nazi forces have turned the tide in dramatic fashion behind the technologically advanced war machine of General Wilhelm Strasse -- Deathshead. When a final Allied assault on Deathshead's compound fails, the Allies' greatest hope falls with it.
Murdered: Soul Suspect - $54.99 ($15.00 off)
For PS4 and Xbox One Most people think that death is the end, but for Ronan O'Connor, a Salem police detective with a chequered past, it is just the beginning. When Ronan is caught in a violent burglary, his life is brought to an untimely and brutal end. Shocked to find himself in the afterlife, his only escape from the limbo world of Dusk' is to hunt down his killer using new-found supernatural abilities.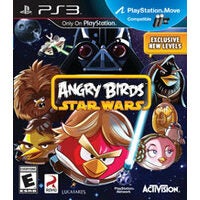 Angry Birds Star Wars - $19.99 ($10.00 off)
For PS3 and Xbox 360 Join an epic adventure with the Angry Birds in the legendary Star Wars® universe, re-mastered for gaming systems! Use the Force, wield your Lightsaber, and blast away Pigtroopers on an intergalactic journey from the deserts of Tatooine to the depths of the Pig Star! Can you become a Jedi Master and restore freedom to the galaxy? May the birds be with you!
Dark Souls 2 - $44.99 ($20.00 off)
For Xbox 360 and PS3 Developed By From Software, Dark Souls II is the highly anticipated sequel to the punishing 2011 breakout hit Dark Souls (9.5/10 Gamespot, 9.0/10 Ign). The unique Old-School Action RPG experience captivated imaginations of gamers worldwide with incredible challenge and intense emotional reward. Dark Souls II brings the franchise's renowned difficulty & gripping gameplay innovations to both single and multiplayer experiences.
featured businesses for Games & Game Supplies - Retail around me
Featured businesses for Games & Game Supplies - Retail around me
EB Games 300-20202 66 Ave, Langley, BC

V2Y 1P3

Village Games 2481-A Bloor St W, Toronto, ON

M6S 1P8


Distance -

8.0 km

Game & Hobby Zone L21-2 Bloor St W, Toronto, ON

M4W 3E2


Distance -

2.4 km