Staples Business Depot
430-2339 Highway 97 N

,

Kelowna

,

BC

V1X 4H9
Directions
250-979-7920
Staples Business Depot - Details
Opening Hours
Please call 250-979-7920 for opening hours.
Categories
Staples Business Depot - Deals
Get a $40 Gift Card with Purchase of Select iPad Models at Staples Until Dec 10
In addition to the weekly flyer, Staples has a deal on Apple iPads you might be interested in. For a limited time, you'll receive a $40 gift card with purchase of any iPad Air or original iPad Mini. We've taken a look at the ad in the flyer and it doesn't mention any gift card accompanying the new iPad Mini with Retina Display, but we could be wrong about that. The models on sale include the following:
If you're looking for a new tablet, or have someone on your gift giving list still clinging onto an older iPad, here's a good opportunity to save a little on a rather expensive purchase. While not as good as the Target deal from Black Friday, you won't have to camp out for days to beat out a mad rush -- at least we don't think so anyway.
The deal is live now but expires on December 10.
Thanks to Borntoheal for sharing this with us!
Staples Flyer Highlights: Canon Rebel T4i Digital SLR Camera $600 w/Free Headphones and Lots More!
A new week means another helping of Staples deals -- and there are some good ones to be had to complement the Saturday Door Crashers. We've provided quick links below to get you started:
Saturday Door Crashers
Flyer Highlights
One of the better deals this week has to be the $40 gift card with purchase of any iPad. While not as hot as the $100 Target gift card, $40 is still decent savings if you weren't able to get your hands on one during the Black Friday and Cyber Monday sales.
Flyer prices are live now but expire on December 10. Shipping is free on orders over $45.
Staples: Samsung Wireless All-in-One Monochrome Laser Printer $100 + Free Shipping (Reg. $200)
Small business owners in the market for a new laser printer might want to take a look at the Samsung Wireless All-in-One Monochrome Laser Printer on sale for $99.96 with free shipping. Reviews were very positive for this model scoring an average of 4.5/5 with just over 20 submissions. It'll be hard to find an all in one laser printer with these features at this price so you'll want to get your order in now while it's available.
Normally, an all in one laser printer with wireless capability will usually run you about $250-300 depending on the brand and some other features like auto duplex and colour output. In comparison, this is a steal even for home owners looking to place an older inkjet.
The deal is live now and expires on December 10. We wouldn't wait until then to place an order, though, as stock is limited.
Shipping is free.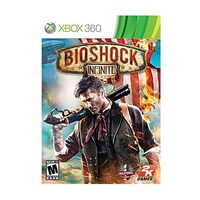 Staples.ca: Bioshock Infinite for Xbox 360 & PlayStation 3 $20
Get it while you can -- Staples has discounted the Xbox 360 and PS3 versions of Bioshock Infinite to just $19.97 for a limited time. While not known for their video game selection, Staples will surprise us with a game deal or two, and this is one you don't want to miss out on. Average price is around $40 and a good sale price hovers about $30 so it's a no brainer to us at $20. Here are the links to get you started:
Metacritic scores were very high for both games where they got a 93/100 and 94/100 respectively. If you enjoy playing action-adventure, first person shooters this is definitely a game to keep in mind. Despite having a few other games in the series, you can definitely play this on its own without knowledge of the previous titles.
The deal is live now but quantities are limited. If you hope to score a copy, you'll want to act fast.
Thanks to aramhir for sharing this one with us!
featured businesses for Computers, Laptops & Parts around me
Featured businesses for Computers, Laptops & Parts around me
Staples Business Depot 430-2339 Highway 97 N, Kelowna, BC

V1X 4H9

ICC Vanson Inc 17-2691 Markham Rd, Scarborough, ON

Recon Office Services 7-2001 Thickson Rd S, Whitby, ON

L1N 6J3



ABCO Group Office Solutions Simplified 2480 Lawrence Ave E, Scarborough, ON

M1P 2R7



Chanox 3836 Bloor St W, Etobicoke, ON

M9B 1L1



Calstone Inc 415 Finchdene Sq, Scarborough, ON

M1X 1B7



ACE Moving & Installation Inc 140 Finchdene Sq, Toronto, ON

M1X 1B1



Toronto Office Disposal 900 Eglinton Ave E, Toronto, ON

M6C 2B6



Babbco Office Services Limited 38 Skagway Ave, Scarborough, ON

M1M 3V1



Barry Office Services Ltd 105 Ironside Crescent, Toronto, ON

M1X 1G2



Barry's Office Furniture Inc 186 Spadina Ave, Toronto, ON

M5T 2C2



All Systems Go Inc 7-5250 Finch Ave E, Scarborough, ON

M1S 5A4