The Source
200-1500 Cranbrook St N

,

Cranbrook

,

BC

V1C 3S8
Directions
250-426-2654
The Source - Details
Opening Hours
Please call 250-426-2654 for opening hours.
Categories
The Source - Deals
AA Or AAA 48-Pack Of Batteries - $13.99
Helping you get more out of your favourite high-tech devices, Infinicell AA or AAA alkaline batteries are designed to stand up to power-draining devices such portable CD and MP3 players, handheld games, digital cameras and more!
Acer 19.5" LED HD Monitor - $99.99 ($10.00 off)
Don't let a subpar monitor effect your work, enjoy a great quality screen with a strikingly clear image with the Acer K202HQL 19.5" LED HD Monitor. With 1600x900 resolution, this monitor's HD picture is stunning and the 60Hz refresh rate assures almost seamless transitions. The adjustable viewing angle ensures that every person can adjust the monitor to their own preference, making it the perfect addition to any workspace.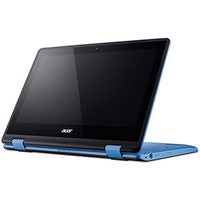 Acer Aspire 11.6" 2-In-1 Convertible Laptop With Intel N3050 - $329.99 ($40.00 off)
Get the power and versatility of a laptop combined with the portability and touchscreen of a tablet with this Acer Aspire R3-131T 2-in-1 convertible laptop. Typing up reports for work or school essays is easier and more comfortable with the full keyboard and TouchPad; but when you just want to relax with a movie or a few games, flip the screen over to use the computer in tablet mode! The built-in solid state drive ensures the computer will boot up quickly and run smoothly.
Acer Aspire 15.6" Laptop With AMD A6-6310, 1tb Hdd, 6GB Ram, & Windows 8.1 - Bilingual - $429.99 ($70.00 off)
The Acer Aspire ES1-521-603V Laptop has 1TB of storage for all your various files, making this a great choice for both work and school purposes. The 6GB of RAM and the fast AMD processor ensures you spend more time working, and less time waiting for applications to load. With great screen resolution, built-in speakers and a webcam, this laptop can also become and entertainment hub!
Acer Aspire 15.6" Notebook With Intel I3-5005U - $569.99 ($30.00 off)
Surf the web, enjoy media and complete daily tasks like online banking, homework and more with this well-equipped Acer Aspire notebook and Windows 10. This grey and black laptop offers a high-brightness Acer CineCrystal screen to beautifully display videos, photos and your favourite websites. With a built-in microphone, speakers and webcam, the Aspire is perfect for keeping up with friends and family through video chats!
featured businesses for Computers, Laptops & Parts around me
Featured businesses for Computers, Laptops & Parts around me
The Source 200-1500 Cranbrook St N, Cranbrook, BC

V1C 3S8

Electronic Square 1285 St Clair Ave W, Toronto, ON

M6E 1B8


Distance -

5.9 km