Shoppers Drug Mart - Details
Opening Hours
Please call 604-468-8814 for opening hours.
Categories
Shoppers Drug Mart - Deals
Shoppers Drug Mart: Spend $50 and Get a Free $10 Indigo Bonus Card! (July 4 and July 5 Only)
This weekend, Shoppers Drug Mart is working with indigo to bring you a new offer!
Spend over $50 on almost everything at Shoppers Drug Mart and you'll receive a free $10 Indigo bonus card! This bonus card will be valid once you receive it and it will expire at the end of the day on July 26.
While you can purchase almost everything to redeem this offer, here are some exclusions to keep in mind: prescription purchases, products with codeine, tobacco products, stamps, passport photos, lottery tickets, event tickets, transit tickets and passes, gift cards, prepaid phone cards, prepaid card products and Shoppers Home Health Care locations.
This offer goes live on July 4 and will run through July 5. Each customer is limited to one bonus card.
Rimmel London Cosmetic Products - 25% Off
Selected types.
Maybelline New York Eyeshadow, Volum, Express Mascara or Dream Makeup Products - 25% Off
Selected types.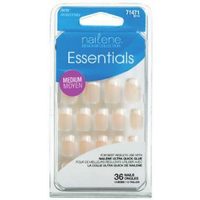 Fing'RS, Nailene Designer Collection Nails or Nail Art - 20% Off
Selected types.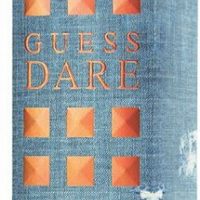 Guess Fragrances - 20% Off
30mL - 50mL. Selected types.
featured businesses for Pharmacies around me
Featured businesses for Pharmacies around me
Shoppers Drug Mart 810-3025 Lougheed Hwy, Coquitlam, BC

V3B 6S2

Dr. Nutrition 980 Tapscott Rd, Toronto, ON

M1X 1C3


Distance -

22.8 km

MapleLife Nutrition and Formula 3681 McNicoll Ave, Toronto, ON

M1X 1C3


Distance -

22.7 km

Vitality Compounding Pharmacy 918 Kingston Rd, Toronto, ON

M4E 1S5


Distance -

8.5 km

Canadian Compounding Pharmacy 2917 Bloor St W, Toronto, ON

M8X 1B4


Distance -

9.8 km

Hooper's Pharmacy 2136 Queen St E, Toronto, ON

M4E 1E3


Distance -

7.8 km

Peoples Drug Mart 491 Lawrence Ave W, North York, ON

M5M 1C7


Distance -

8.6 km

Shoppers Drug Mart

Glenholme Pharmacy 896 St Clair Ave W, York, ON

M6C 1C5


Distance -

5.2 km

Pape Drug Mart (Pape Pharmacy Ltd) 751 Pape Ave, Toronto, ON

M4K 3T1


Distance -

4.8 km

Keele & Rogers Pharmacy 605 Rogers Rd, York, ON

M6M 1B9


Distance -

8.1 km

Glengrove Pharmacy 2760 Yonge St, Toronto, ON

M4N 2J2


Distance -

7.9 km