Sears Canada Inc - Coquitlam Centre
300-2929 Barnet Hwy

,

Coquitlam

,

BC

V3B 5R5
Directions
604-464-8600
Sears Canada Inc - Coquitlam Centre - Details
Located at 300-2929 Barnet Hwy near you, Sears Canada Inc - Coquitlam Centre is a local business in the furniture - retail category of Canpages website.
Dial 604-464-8600 to get in contact with Sears Canada Inc - Coquitlam Centre that is located in your neighbourhood. Get the directions to 300-2929 Barnet Hwy from your location. Or, simply add this company to your business favorites list.
Finally, you can send this to your friends by clicking on Facebook or Twitter links. It's also possible to save this business information to your Outlook contacts.
Opening Hours
Please call 604-464-8600 for opening hours.
Categories
Sears Canada Inc - Coquitlam Centre - Deals
Sears Portrait Studio: Get a Free Portrait Package with Coupon (Through June 30)
Sears is back with another free portrait package!
For a limited time only, print off and present this coupon at your local Sears Portrait Studio to redeem your free portrait package!
This package includes the following:
(1) 11x14 wall portrait
(1) 8x10, (2) 5x7s, 4 (3.5 x 5s)
no session fee
This portrait package has an estimated value of $114.91. Keep in mind that only one pose can be chosen for this promotion, but you're free to choose any enhancements and backgrounds.
As a bonus incentive to share this offer with your friends, you'll get a free 8x10 canvas (valued at $94.98) when you send this deal to 3 of your friends.
Each customer is limited to one coupon per promotional period. This offer is live now on Mondays through Thursdays until the end of the day on June 30. Click here for more information and to book your appointment.
Adidas and Nike Kids' Fashions - 20% off
Sizes Infant - 16.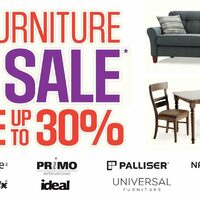 All Furniture - Up to 30% off
All Furniture - Up to 30% off
All Major Appliances - 20% off
All Major Appliances - 20% off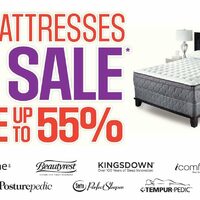 All Mattresses - Up to 55% off
All Mattresses - Up to 55% off
featured businesses for Furniture - Retail around me
Featured businesses for Furniture - Retail around me