Shoppers Drug Mart
45905 Yale Rd W

,

Chilliwack

,

BC

V2P 2M6
Directions
604-792-7377
Shoppers Drug Mart - Details
Opening Hours
Please call us for details.
Categories
Shoppers Drug Mart - Deals
Shoppers Drug Mart: Reveal Your Rewards, Bonus 8000 to 22,000 Optimum Points w/$50+ Purchase
Shoppers Drug Mart is running a Reveal Your Rewards promo this weekend! With any purchase over $50, you'll get a bonus card worth either 8000, 18,500 or 22,000 Shoppers Optimum Bonus Points. All cards will have a value of at least 8000 points, which is a value of $10 upon redemption.
As usual, some items are excluded from this promotion -- prescription purchases, products with codeine, insulin and select insulin products, tobacco products, stamps, passport photos, lottery tickets, prepaid phone cards and prestige cosmetics and fragrances.
Sunny D or Neilson Milkshakes - 2/$3.00
Select types.
Almond Breeze, Natur-A Soy or Rice Dream Beverages - 2/$4.00
946mL. Select types.
Dairyland Cream - 2/$3.00
500mL. Select types.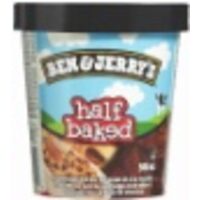 Ben & Jerry's or Magnum Ice Cream Bars - 2/$10.00
Select types.
featured businesses for Pharmacies around me
Featured businesses for Pharmacies around me
Shoppers Drug Mart 45905 Yale Rd W, Chilliwack, BC

V2P 2M6

St. Michael Drugmart 565 College St, Toronto, ON

M6G 1B2



Shoppers Drug Mart

Parkdale Pharmacy 1439 King St W, Toronto, ON

M6K 1H9



Solarski Pharmacy Ltd 149 Roncesvalles Ave, Toronto, ON

M6R 2L3



Rosedale Pharmacy 600 Sherbourne St, Toronto, ON

M4X 1W4



Keele & Rogers Pharmacy 605 Rogers Rd, York, ON

M6M 1B9



Smith's Pharmacy 3463 Yonge St, North York, ON

M4N 2N3



Canadian Compounding Pharmacy 2917 Bloor St W, Etobicoke, ON

M8X 1B4



Snowdon Pharmacy 264 Bloor St W, Toronto, ON

M5S 1V8



Vitality Compounding Pharmacy 918 Kingston Rd, Toronto, ON

M4E 1S5



Glenholme Pharmacy 896 St Clair Ave W, York, ON

M6C 1C5