Future Shop - Head Office
8800 Glenlyon Pky

,

Burnaby

,

BC

V5J 5K3
Directions
604-435-8223
Future Shop - Head Office - Details
Located at 8800 Glenlyon Pky in Burnaby, British Columbia, Future Shop - Head Office is a company part of the computers, laptops & parts category of Canpages website.
Feel free to call 604-435-8223 to get in touch with Future Shop - Head Office that is in your neighbourhood. Get the directions to this business from your location. Or, simply add this company to the business favorites list.
Finally, feel free to send this profile page to your friends by accessing Facebook or Twitter links. It's also possible to save this business information to your Outlook contacts.
Opening Hours
Please call 604-435-8223 for opening hours.
Categories
Future Shop - Head Office - Deals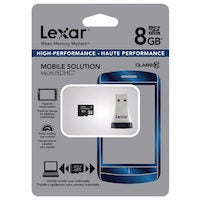 Lexar 8GB High-Speed Class 10 microSDHC Memory Card - $14.98 (50% off)
The high-capacity Lexar microSDHC mobile memory card is ideal for increasing the storage capacity of your SDHC-enabled cell phone, PDA, or other mobile device, allowing you to download, play, and store media and applications. The card is available in 4GB and 8GB capacities.
Dynex 13" - 26" Fixed Flat-Panel TV Wall Mount - $19.99 (50% off)
This Dynex TV Wall Mount offers a low profile for your 13" - 26" flat-panel TV.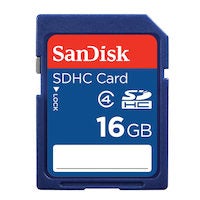 Sandisk 16GB Class 4 SDHC Card - $19.99 (43% off)
This SanDisk SDHC card will give you the space you need. With a 16GB capacity, it lets you hold and carry more songs, photos, videos and files.
The Printshop Professional 3.0 - English - $49.99 (50% off)
The Print Shop 3.0 Professional is like having your own creative agency in house - with no training required! Packed with tons of easy text and layout tools, clip art and templates, and photo editing tools, you have everything you need to create professional-quality materials including advertising, stationery, web pages and more in minutes.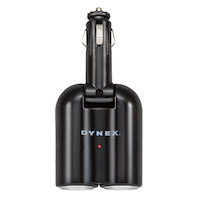 Dynex 12V Dual-Outlet DC Adapter - $9.99 (50% off)
Ever need to charge/use 2 devices in your car at the same time? Then this device is for you! Convert your car's existing cigarette lighter socket into two 12V DC sockets.
featured businesses for Computers, Laptops & Parts around me
Featured businesses for Computers, Laptops & Parts around me