Freshslice Pizza
4140 Hastings St

,

Burnaby

,

BC

V5C 2J4
Directions
604-569-3102
Freshslice Pizza - Details
Situated at 4140 Hastings St near you, Freshslice Pizza is a merchant part of the restaurants category of Canpages.ca online directory.
Dial 604-569-3102 to contact Freshslice Pizza that is close to your area. Find the directions to this merchant from your current location. Or, simply add this merchant to your personal business favorites at the bottom of this page.
Finally, you can share this with your contacts by clicking Facebook or Twitter icons. It's also possible to save this merchant information to your Outlook contacts.
Opening Hours
Please call 604-569-3102 for opening hours.
Categories
Freshslice Pizza - Deals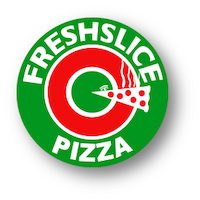 Freshslice Pizza: $1 Pizza Slices Every Tuesday!
For a limited time, get your $1 slice of pizza every Tuesday at any
Freshslice Pizza
location in Canada. No coupon required for this offer, limit of 8 slices per customer and available for pick-up or dine-in.
featured businesses for Restaurants around me
Featured businesses for Restaurants around me
Freshslice Pizza 4140 Hastings St, Burnaby, BC

V5C 2J4

Pizza Nova 2247 Midland Ave, Scarborough, ON

M1P 4R1



Mamma's Pizza

Gigi Pizza 189 Harbord St, Toronto, ON

M5S 1H5



The Big Slice 385 Yonge St, Toronto, ON

M5B 1S1



Panago Pizza

Cora 656A Spadina Ave, Toronto, ON

M5S 2H7



Amico's Pizza 1648 1/2 Queen St W, Toronto, ON

M6R 1B2



Grabb-A-Pizza

Pizza Pizza 300 Harwood Ave S, ,

L1S 2J1



Pizza Pizza 300 Harwood Ave S, Ajax, ON

L1S 2J1



Ciccio's Pizza & Pasta 796 Dundas St W, Toronto, ON

M6J 1V1