London Drugs
26-32700 South Fraser Way

,

Abbotsford

,

BC

V2T 4M5
Directions
604-852-0936
London Drugs - Details
Opening Hours
Please call 604-852-0936 for opening hours.
Categories
London Drugs - Deals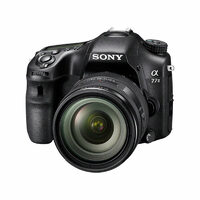 Sony Alpha A77M2 Camera - Body Only - $1099.99 ($100.00 off)
The advanced AF system on the new ?77 II camera features 79 phase detection AF points – the most of any dedicated AF sensor in market today – and includes 15 cross points within the central area of the sensor. Additionally, metering data from all 79 focus points is processed by a brand new AF algorithm that predicts the subject's movement. These impressive new features combined with Sony's powerful Translucent Mirror Technology ensure that fast-moving people, animals or any other relevant object can be tracked quickly and accurately in all types of shooting conditions.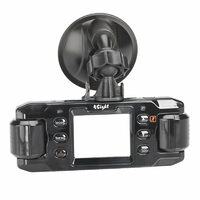 The Original Dash Cam 2 - $149.99 ($50.00 off)
Dual rotatable lens to campure front and rear or side views.
Tucano Lampo 13" Sleeve - $39.99 ($10.00 off)
Original slim bag with triple compartment and removable shoulder strap, designed to store in a little space three different devices: MacBook Air/Pro/Retina 13" and 13" Ultrabook, 10" and 7" tablet. It's a double case sewed together so as to create three padded compartments: two of them have same measures and fit up to 13" MacBook and Ultrabook and 10" tablet, the middle one fit 7" tablet. On the outer side there is a folding organized pocket with Tucano logo. The slim bag Lampo is characterized by a resistant shiny fabric that enhances the bright and fashion colours that are inside and outside the bag.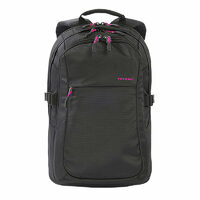 Tucano Livello Backpack for 15" Laptops - $49.99 ($30.00 off)
Tucano's Ergonomic Livello backpack is perfect for the young professional.
Viewsonic 22" VA2246M-LED Display - $149.99 ($10.00 off)
The ViewSonic VA2246m-LED is a 22" (21.5" viewable) widescreen monitor with a LED backlight and a glossy, thin-bezel design ideal for use in the home or at the office. With Full HD 1920x1080 resolution and a 10M:1 MEGA Dynamic Contrast Ratio, the VA2246m-LED delivers stunning brightness and contrast, while a quick 5ms response time ensures crisp pictures and smooth playback. As a complete multimedia package, the display also includes a pair of integrated speakers. VGA and DVI inputs provide flexible and convenient connectivity, while a VESA-mountable design offers additional mount flexibility. With a LED backlight and energy-saving Eco-mode, the VA2246m-LED is an environmentally friendly display choice. In addition, a 3-year limited warranty, along with one of the industry's best pixel performance policies make the VA2246m-LED a great value choice for corporate and educational use as well.
featured businesses for Pharmacies around me
Featured businesses for Pharmacies around me
London Drugs 26-32700 South Fraser Way, Abbotsford, BC

V2T 4M5

Vitality Compounding Pharmacy 918 Kingston Rd, Toronto, ON

M4E 1S5


Distance -

8.5 km

Canadian Compounding 2917 Bloor St W, Etobicoke, ON

M8X 1B4


Distance -

9.8 km

Shoppers Drug Mart
Distance -

2.8 km

Etobicoke IDA Pharmacy 201-666 Burnhamthorpe Rd, Etobicoke, ON

M9C 2Z4


Distance -

15.4 km

Hooper's Pharmacy 2136 Queen St E, Toronto, ON

M4E 1E3


Distance -

7.8 km

Pape Drug Mart (Pape Pharmacy Ltd) 751 Pape Ave, Toronto, ON

M4K 3T1


Distance -

4.8 km

Beech Medical Pharmacy 855 Kingston Rd, Toronto, ON

M4E 1R9


Distance -

8.4 km

Don Mills Pharmacy 1300 Don Mills Rd, North York, ON

M3B 2W6


Distance -

11.3 km

Smith's Pharmacy 3463 Yonge St, North York, ON

M4N 2N3


Distance -

9.6 km

Keele & Rogers Pharmacy 605 Rogers Rd, York, ON

M6M 1B9


Distance -

8.1 km

Glenholme Pharmacy 896 St Clair Ave W, York, ON

M6C 1C5


Distance -

5.2 km