London Drugs
26-32700 South Fraser Way

,

Abbotsford

,

BC

V2T 4M5
Directions
604-852-0936
London Drugs - Details
Opening Hours
Please call 604-852-0936 for opening hours.
Categories
London Drugs - Deals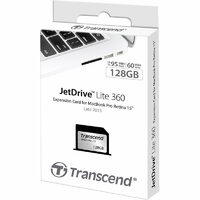 Transcend JetDrive Lite 360 128GB - $99.99 ($20.00 off)
Seamless design. Introducing Transcend's JetDrive Lite storage expansion cards for the MacBook Air and MacBook Pro with Retina display. JetDrive Lite expansion cards are a quick and easy way to gain the additional space you need without adding any bulk to your MacBook® computer.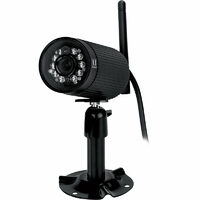 Uniden Wi-Fi Security Camera - $109.99 ($30.00 off)
Uniden's AppCam system works with your smartphone or wireless device to create a powerful home security network. No PC interface is needed to view video on your smartphone or wireless devices. Connect the camera through your Wi-Fi router, setup the network on your mobile device, and install the cameras; your network is up and running. The wireless AppCam offers superior quality video with true color. It is suitable for day or nighttime use. Manual/Motion Detection recording options and Event/Notification Email alerts.
Logiix Brite Idea USB Light - $14.99 ($5.00 off)
Logiix Brite Idea USB Powered LED bulb lights up using any USB power source.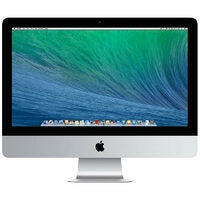 Apple iMac 2.7GHz 21.5Inch - $1299.99 ($50.00 off)
2.7GHz quad-core Intel Core i5 processor (Turbo Boost up to 3.2GHz) with 4MB L3 cache
Apple iMac 3.2GHz 27Inch - $1799.99 ($50.00 off)
3.2GHz quad-core Intel Core i5 processor (Turbo Boost up to 3.6GHz) with 6MB L3 cache.
featured businesses for Pharmacies around me
Featured businesses for Pharmacies around me
London Drugs 26-32700 South Fraser Way, Abbotsford, BC

V2T 4M5

Canadian Compounding 2917 Bloor St W, Etobicoke, ON

M8X 1B4


Distance -

9.8 km

Vitality Compounding Pharmacy 918 Kingston Rd, Toronto, ON

M4E 1S5


Distance -

8.5 km

Shoppers Drug Mart
Distance -

3356.6 km

Etobicoke IDA Pharmacy 201-666 Burnhamthorpe Rd, Etobicoke, ON

M9C 2Z4


Distance -

15.4 km

Hooper's Pharmacy 2136 Queen St E, Toronto, ON

M4E 1E3


Distance -

7.8 km

Pape Drug Mart (Pape Pharmacy Ltd) 751 Pape Ave, Toronto, ON

M4K 3T1


Distance -

4.8 km

Beech Medical Pharmacy 855 Kingston Rd, Toronto, ON

M4E 1R9


Distance -

8.4 km

Rexall Drug Store 393 Spadina Rd, Toronto, ON

M5P 2W1


Distance -

5.0 km

Glenholme Pharmacy 896 St Clair Ave W, York, ON

M6C 1C5


Distance -

5.2 km

Keele & Rogers Pharmacy 605 Rogers Rd, York, ON

M6M 1B9


Distance -

8.1 km

Smith's Pharmacy 3463 Yonge St, North York, ON

M4N 2N3


Distance -

9.6 km