London Drugs
26-32700 South Fraser Way

,

Abbotsford

,

BC

V2T 4M5
Directions
604-852-0936
London Drugs - Details
Opening Hours
Please call 604-852-0936 for opening hours.
Categories
London Drugs - Deals
Breathable, Self Cooling Pet Mats - 40% off
Small, medium or large.
Cesar Softies or Double Delights - 2/$5.00
The Makers of Cesar are as passionate about small dogs as you are. That's why you can feel great about CESAR SOFTIES TM - savoury bite-sized treats that are made especially for little mouths. Perfect paw-shaped SOFTIES TM treats have a tantalizing aroma, soft, satisfying texture and come in 4 tasty flavours. For all the joy your small dog brings. Love them back.
Ducky World Yeowww Catnip - 20% off
Assorted products.
Iams Wet Dog Food - 3/$5.00
Canned Recipes from Iams give your pet the taste and nutrition of a homemade meal. With real broth in every healthy bite, your pet will find mealtime irresistible. Iams Canned Recipes are made from natural ingredients slow-cooked in real broth PLUS added vitamins and minerals.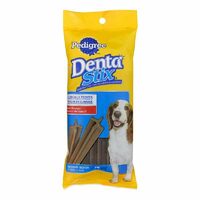 Pedigree Dental Health - 2/$8.00
Medium Dog Denta Stix® treats are designed for dogs between 22 - 55 lbs and are a clinically proven, easy way to help reduce up to 80% of tartar build-up.
featured businesses for Pharmacies around me
Featured businesses for Pharmacies around me
London Drugs 26-32700 South Fraser Way, Abbotsford, BC

V2T 4M5

Dr. Nutrition 980 Tapscott Rd, Toronto, ON

M1X 1C3


Distance -

22.8 km

MapleLife Nutrition and Formula 3681 McNicoll Ave, Toronto, ON

M1X 1C3


Distance -

22.7 km

Vitality Compounding Pharmacy 918 Kingston Rd, Toronto, ON

M4E 1S5


Distance -

8.5 km

Canadian Compounding 2917 Bloor St W, Etobicoke, ON

M8X 1B4


Distance -

9.8 km

Shoppers Drug Mart

Etobicoke IDA Pharmacy 201-666 Burnhamthorpe Rd, Etobicoke, ON

M9C 2Z4


Distance -

15.4 km

Pape Drug Mart (Pape Pharmacy Ltd) 751 Pape Ave, Toronto, ON

M4K 3T1


Distance -

4.8 km

Hooper's Pharmacy 2136 Queen St E, Toronto, ON

M4E 1E3


Distance -

7.8 km

Rexall Drug Store 393 Spadina Rd, Toronto, ON

M5P 2W1


Distance -

5.0 km

Snowdon Pharmacy 264 Bloor St W, Toronto, ON

M5S 1V8


Distance -

2.4 km

Peoples Drug Mart 491 Lawrence Ave W, North York, ON

M5M 1C7


Distance -

8.6 km