London Drugs
26-32700 South Fraser Way

,

Abbotsford

,

BC

V2T 4M5
Directions
604-852-0936
London Drugs - Details
Opening Hours
Please call 604-852-0936 for opening hours.
Categories
London Drugs - Deals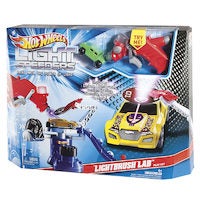 Hot Wheels Light Racer Bar - $17.99 ($10.00 off)
Customize your ride and paint with the power of light! In this lab you can activate colour changes and mimic spray paint-like airbrush techniques with a beam of light. Put a car on the platform and use the robotic arm to hold stencils and create cool designs!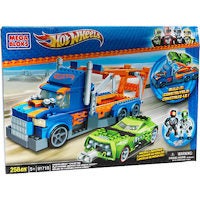 Hot Wheels Urban Agent Stunt Rig - $19.99 ($20.00 off)
No secret mission or high speed getaway is impossible for the Urban Agent Stunt Rig from Mega Bloks Hot Wheels!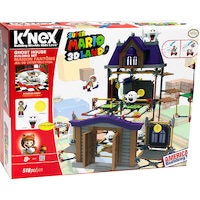 K'Nex Ghost House Building Set - $39.99 ($40.00 off)
Go on a brand new adventure with Boomerang Mario as he enters a spooky Ghost House! Featuring K'NEX's all new jump disk and launcher that allow Mario to run and jump, like he does in the game. Build Boomerang Mario and open the doors to enter the Ghost House. Use the jump launcher just inside to collect the hanging coins! Look out for the Boos - you can spin them using the red gear on the back! Use the appearing platforms to travel up to the second level, then use the sliding platforms to get past another scary Boo! Once you reach the top level, grab the Star Medal, but beware! Big Boo is spinning down a rod to get you! Jump down before he hits you, pop-up the goal flag and you've cleared the course. Combine your Ghost House building set with the rest of the K'NEX Super Mario™ building set line to take Mario on an even BIGGER adventure!
Kachooz Hair Salon - $12.99 ($17.00 off)
The Kachooz Hair Salon is the ultimate playset where your child's Kachooz can get wild and crazy hair.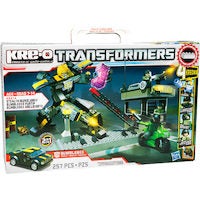 KRE-O Transformers Stealth Bumblee or Street Show - $14.99 ($15.00 off)
This awesome Stealth Bumblebee set is your ticket to incredible Transformers building action. With Bumblebee and the Autobot Kreon figures on the job, there's no mission you can't complete! Works with leading building brands.
featured businesses for Pharmacies around me
Featured businesses for Pharmacies around me
London Drugs 26-32700 South Fraser Way, Abbotsford, BC

V2T 4M5

Vitality Compounding Pharmacy 918 Kingston Rd, Toronto, ON

M4E 1S5


Distance -

8.5 km

Canadian Compounding 2917 Bloor St W, Etobicoke, ON

M8X 1B4


Distance -

9.8 km

Shoppers Drug Mart
Distance -

2706.5 km

Etobicoke IDA Pharmacy 201-666 Burnhamthorpe Rd, Etobicoke, ON

M9C 2Z4


Distance -

15.4 km

Hooper's Pharmacy 2136 Queen St E, Toronto, ON

M4E 1E3


Distance -

7.8 km

Pape Drug Mart (Pape Pharmacy Ltd) 751 Pape Ave, Toronto, ON

M4K 3T1


Distance -

4.8 km

Peoples Drug Mart 491 Lawrence Ave W, North York, ON

M5M 1C7


Distance -

8.6 km

Parkside Pharmacy 1644 Bloor St W, Toronto, ON

M6P 1A7


Distance -

5.8 km

Rexall Drug Store 393 Spadina Rd, Toronto, ON

M5P 2W1


Distance -

5.0 km

Smith's Pharmacy 3463 Yonge St, North York, ON

M4N 2N3


Distance -

9.6 km

Glen George IDA Compounding Pharmacy 1118 Victoria Park Ave, East York, ON

M4B 2K3


Distance -

9.8 km