London Drugs
26-32700 South Fraser Way

,

Abbotsford

,

BC

V2T 4M5
Directions
604-852-0936
London Drugs - Details
Opening Hours
Please call 604-852-0936 for opening hours.
Categories
London Drugs - Deals
Angelina Ballerina Game - $9.99 ($20.00 off)
Share the spotlight with Angelina Ballerina in this on-your-feet dancing game - time to plié, pirouette, and jeté; and every time you play, it's a new ballet routine!
Barbie Colour Hair Chalk - $19.99 ($10.00 off)
Play With Colour Styling a Barbie doll's hair? Always fun. Colour streaks in your hair? Trendy and fun. Use one colour or combine two to get a fabulous customized result. It's the Barbie Colour Chalk Hair Doll, with hair you can colour, wash out, and colour all over again, as many times as you want!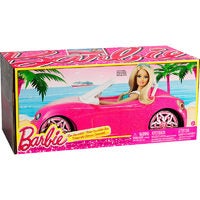 Barbie Glam Convertible - $14.99 ($10.00 off)
Take Barbie doll for an outing in the Glam Convertible: she'll look oh-so-cute in a colourful eye-catching look behind the wheel.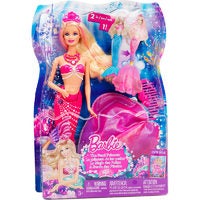 Barbie Mermaid Lead Doll - $14.99 ($15.00 off)
In new movie Barbie™ The Pearl Princess, Barbie stars as a beautiful mermaid princess with a magical power over pearls.
Barbie The Princess & The Popstar Castle Playset - $29.99 ($15.00 off)
With three floors of fun, this castle is the ultimate in performance, friendship, fashion and house play.
featured businesses for Pharmacies around me
Featured businesses for Pharmacies around me
London Drugs 26-32700 South Fraser Way, Abbotsford, BC

V2T 4M5

Dr. Nutrition 980 Tapscott Rd, Toronto, ON

M1X 1C3


Distance -

22.8 km

MapleLife Nutrition and Formula 3681 McNicoll Ave, Toronto, ON

M1X 1C3


Distance -

22.7 km

Etobicoke IDA Pharmacy 201-666 Burnhamthorpe Rd, Etobicoke, ON

M9C 2Z4


Distance -

15.4 km

Shoppers Drug Mart

Vitality Compounding Pharmacy 918 Kingston Rd, Toronto, ON

M4E 1S5


Distance -

8.5 km

Canadian Compounding 2917 Bloor St W, Etobicoke, ON

M8X 1B4


Distance -

9.8 km

Pape Drug Mart (Pape Pharmacy Ltd) 751 Pape Ave, Toronto, ON

M4K 3T1


Distance -

4.8 km

Hooper's Pharmacy 2136 Queen St E, Toronto, ON

M4E 1E3


Distance -

7.8 km

Parkside Pharmacy 1644 Bloor St W, Toronto, ON

M6P 1A7


Distance -

5.8 km

Glengrove Pharmacy 2760 Yonge St, Toronto, ON

M4N 2J2


Distance -

7.9 km

Glenholme Pharmacy 896 St Clair Ave W, York, ON

M6C 1C5


Distance -

5.2 km