London Drugs
26-32700 South Fraser Way

,

Abbotsford

,

BC

V2T 4M5
604-852-0936
London Drugs - Details
Opening Hours
Please call 604-852-0936 for opening hours.
Categories
London Drugs - Deals
Acton Blink Lite Electric Skateboard - $499.99
At just 7.7 lbs, Blink Lite is the lightest electric skateboard currently available on the market. The new ACTON Blink Lite is the ideal board for a fun and casual ride. From cruising down boardwalks to skating a few blocks to the corner store, Blink Lite is the most satisfying way to get around, and with some added style, too.
Apple 45W/60W/85W MagSafe 2 Power Adapters - $99.99
MagSafe 2 Power Adapters feature a magnetic DC connector so if someone should trip over it, the cord disconnects harmlessly. It also helps prevent fraying or weakening of the cables over time.
Apple iMac 21.5" i5 1.6GHz - $1399.99
1.6GHz dual-core Intel Core i5 (Broadwell) Turbo Boost up to 2.7GHz
Apple iMac 21.5" i5 2.8GHz - $1649.99
2.8GHz quad-core Intel Core i5 (Broadwell) Turbo Boost up to 3.3GH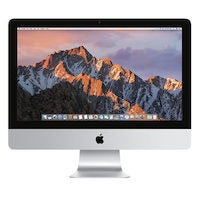 Apple iMac 21.5" i5 3.1GHz - $1899.99
3.1GHz quad-core Intel Core i5 (Broadwell) Turbo Boost up to 3.6GHz
featured businesses for Pharmacies around me
Featured businesses for Pharmacies around me
Peoples Drug Mart 491 Lawrence Ave W, North York, ON

M5M 1C7


Distance -

8.6 km

Hooper's Pharmacy 2136 Queen St E, Toronto, ON

M4E 1E3


Distance -

7.8 km

Vitality Compounding Pharmacy 918 Kingston Rd, Toronto, ON

M4E 1S5


Distance -

8.5 km

Canadian Compounding Pharmacy 2917 Bloor St W, Etobicoke, ON

M8X 1B4


Distance -

9.8 km

Total Health Pharmacy 997 Gerrard St E, Toronto, ON

M4M 1Z4


Distance -

4.4 km

Pape Drug Mart (Pape Pharmacy Ltd) 751 Pape Ave, Toronto, ON

M4K 3T1


Distance -

4.8 km

Glenholme Pharmacy 896 St Clair Ave W, York, ON

M6C 1C5


Distance -

5.2 km

Smith's Pharmacy 3463 Yonge St, North York, ON

M4N 2N3


Distance -

9.6 km

Glengrove Pharmacy 2760 Yonge St, Toronto, ON

M4N 2J2


Distance -

7.9 km

Jane Centre Pharmacy 2780 Jane St, North York, ON

M3N 2J2


Distance -

15.3 km

Sone's Pharmacy 991 Dovercourt Rd, Toronto, ON

M6H 2X6


Distance -

4.3 km