London Drugs
26-32700 South Fraser Way

,

Abbotsford

,

BC

V2T 4M5
604-852-0936
London Drugs - Details
Opening Hours
Please call 604-852-0936 for opening hours.
Categories
London Drugs - Deals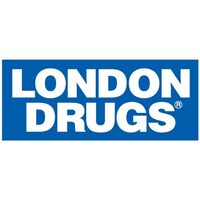 London Drugs Flyer Roundup: LG 43" 4K Smart TV $900, LG Microwave Oven $110, Skullcandy Headphones $25 + More
London Drugs' newest Hi-Tech Savings flyer is here and all eight pages are available now on RedFlagDeals!
A vicious debate over how much wood could a woodchuck chuck if a woodchuck could chuck wood has ensued in the office. There's no end in sight and rather than endure the everlasting ridicule of the entire staff, one of our editors took some time to round up this flyer.
Take a look below to see some of the offers available this week.
Appliances and Kitchen
Cameras
Computers
Home Audio
Peripherals and Accessories
Televisions
All flyer offers are available online and in-stores (where available) for two weeks, from April 29 to May 11. London Drugs offers free shipping on all orders over $200.00 and a free in-store pick-up option with no minimum order.
Avalon 325ml, Alba 350ml, Nature's Gate Shampoo Or Conditioner 532ml - $7.99
Select products.
Aveeno Products - 20% off
Excluding Aveeno Baby and Suncare.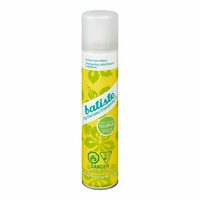 Batiste Dry Shampoo - $6.99
200ml.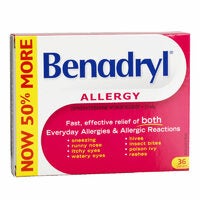 Benadryl Allergy Caplets - $12.99
25mg, 36s.
featured businesses for Pharmacies around me
Featured businesses for Pharmacies around me
London Drugs 26-32700 South Fraser Way, Abbotsford, BC

V2T 4M5

Total Health Pharmacy 149 997 Gerrard St E, Toronto, ON

M4M 1Z4


Distance -

4.4 km

Hooper's Pharmacy 2136 Queen St E, Toronto, ON

M4E 1E3


Distance -

7.8 km

Canadian Compounding Pharmacy 2917 Bloor St W, Toronto, ON

M8X 1B4


Distance -

9.8 km

Shoppers Drug Mart

Vitality Compounding Pharmacy 918 Kingston Rd, Toronto, ON

M4E 1S5


Distance -

8.5 km

Peoples Drug Mart 491 Lawrence Ave W, North York, ON

M5M 1C7


Distance -

8.6 km

Pape Drug Mart (Pape Pharmacy Ltd) 751 Pape Ave, Toronto, ON

M4K 3T1


Distance -

4.8 km

Glenholme Pharmacy 896 St Clair Ave W, York, ON

M6C 1C5


Distance -

5.2 km

Snowdon Pharmacy 264 Bloor St W, Toronto, ON

M5S 1V8


Distance -

2.4 km

Sone's Pharmacy 991 Dovercourt Rd, Toronto, ON

M6H 2X6


Distance -

4.2 km

Glengrove Pharmacy 2760 Yonge St, Toronto, ON

M4N 2J2


Distance -

7.9 km