American Eagle Outfitters
127-32900 South Fraser Way

,

Abbotsford

,

BC

V2S 5A1
Directions
604-755-8022
American Eagle Outfitters - Details
Located at 127-32900 South Fraser Way in Abbotsford, American Eagle Outfitters is a local business in the sporting goods - retail category of Canpages website.
You can call 604-755-8022 to get in contact with American Eagle Outfitters that is located in your neighbourhood. Get the directions to 127-32900 South Fraser Way from your location. Or, simply add this business to your personal business favorites list.
Finally, you can send this page to your friends by clicking on Facebook or Twitter links. It's also possible to save this business information to your Outlook contacts.
Opening Hours
Please call 604-755-8022 for opening hours.
Categories
American Eagle Outfitters - Deals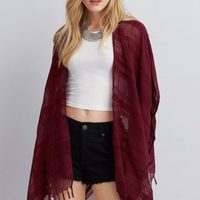 Aeo Fringe Poncho Sweater - $33.23
Soft cotton. Open front. Center back seam detail. Fringe hem. 100% cotton.
Aeo Patterned Poncho Sweater - $46.53
The perfect throw-on-and-go layer, given an edge with fringe trim. 100% acrylic.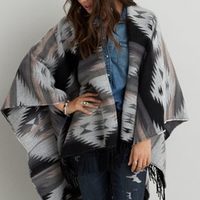 Aeo Blanket Poncho Sweater - $46.53
Soft woven fabric. Open front. Bold southwestern print. Fringe trim. 100% acrylic.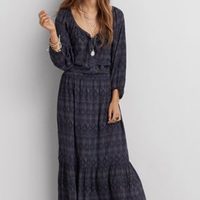 Aeo Long Sleeve Maxi Dress - $66.48
Cooler days & nights fall back in love with a flowy, boho-inspired silhouette. 55% cotton, 45% viscose.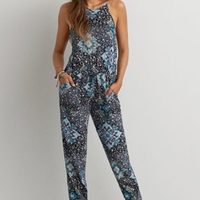 Aeo High Neck Jumpsuit - $59.83
Elastic drawstring waist. Front slant pockets. Cinched cuffs. 100% rayon.
featured businesses for Sporting Goods - Retail around me
Featured businesses for Sporting Goods - Retail around me