American Eagle Outfitters
127-32900 South Fraser Way

,

Abbotsford

,

BC

V2S 5A1
Directions
604-755-8022
American Eagle Outfitters - Details
Located at 127-32900 South Fraser Way in Abbotsford, American Eagle Outfitters is a local business in the sporting goods - retail category of Canpages website.
You can call 604-755-8022 to get in contact with American Eagle Outfitters that is located in your neighbourhood. Get the directions to 127-32900 South Fraser Way from your location. Or, simply add this business to your personal business favorites list.
Finally, you can send this page to your friends by clicking on Facebook or Twitter links. It's also possible to save this business information to your Outlook contacts.
Opening Hours
Please call 604-755-8022 for opening hours.
Categories
American Eagle Outfitters - Deals
Take 25% Off Your Purchase at American Eagle Outfitters and Aerie + Free Shipping
American Eagle Outfitters and Aerie have just started another sale!
This weekend, save 25% on your purchase at either American Eagle Outfitters or Aerie online and in-stores. This discount will apply on everything with the exception of third party merchandise. To redeem this offer online, use promo code 952367P1. You'll also get to enjoy free shipping on your order with no minimum purchase required. In-store shoppers, just print or use your mobile phone to present this coupon at checkout.
Online shoppers, this coupon will stack with online clearance items. However, sizes are pretty limited, so you may be better off looking at regular priced items.
Offer is live through September 1.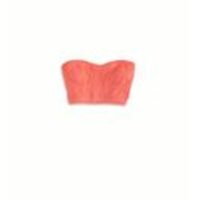 Ae Strapless Corset - $21.61
Soft stretch cotton jersey.
Aeo Vintage Striped Tank - $16.21
60% cotton, 40% polyester.
Aeo Legend Ringer Tank - $13.12
60% cotton, 40% polyester.
Aeo Vintage Pocket T-Shirt - $16.40
100% cotton.
Posted:
2014-08-25
| Starts:
2014-08-25
| Expires:
2014-09-08
Deal source:
www.ae.com
featured businesses for Sporting Goods - Retail around me
Featured businesses for Sporting Goods - Retail around me
American Eagle Outfitters 127-32900 South Fraser Way, Abbotsford, BC

V2S 5A1

SweetFits 6046 Castlegrove Crt, Mississauga, ON

L5N 7A8


Distance -

31.5 km

Madame Moje 23 Karl Fraser Rd, North York, ON

M3C 0E6


Distance -

10.2 km