Canadian Tire Stores
38 McLeod Ave

,

Spruce Grove

,

AB

T7X 3Y2
780-962-1444
Canadian Tire Stores - Details
Opening Hours
Monday 8:00 am - 9:00 pm
Tuesday 8:00 am - 9:00 pm
Wednesday 8:00 am - 9:00 pm
Thursday 8:00 am - 9:00 pm
Friday 8:00 am - 9:00 pm
Saturday 8:00 am - 9:00 pm
Sunday 9:00 am - 6:00 pm

Products and Services
Accessories And Service
Automotive Parts
Leisure And Home Products
Sports
Brands Carried
Blue Planet
Broadstone
Debbie Travis
Jobmate
Motomaster
Noma
Simoniz
Yardworks
Mastercraft
Categories
Canadian Tire Stores - Deals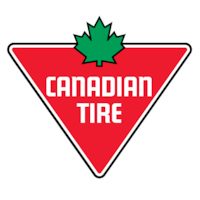 Canadian Tire Flyer Roundup: Dyson V6 Slim Vacuum $300, SKIL 428-pc Multi Tool Kit $60, Snaptops 42-pc Storage Set $10 + More
Pour yourself a beverage and direct your attention to the new Canadian Tire flyer, which is available now on RedFlagDeals!
Inspired by Olympic track and field events, we set up our own race track in the RFD office and decided to have office chair races. Regrettably, we made the race 500 laps and after 13 hours, the contestants are on lap 426 and one of our editors took a break from the riveting action to help round up this latest flyer.
Take a gander below to see what Canadian Tire has to offer this week.
Appliances and Kitchen
Automotive
Cleaning and Organization
Furniture
Home Improvement and Tools
Outdoors
Sports and Fitness
This flyer is effective from August 19 to 25 at all Canadian Tire locations -- click here to find the location nearest you. Select items are also available to order via Canadian Tire's Pay & Pick Up tool, where you can pay for your items online and pick them up in-store to avoid line-ups without any additional charge.
featured businesses for Automobile Repairing & Service around me
Featured businesses for Automobile Repairing & Service around me
Canadian Tire Stores 38 McLeod Ave, Spruce Grove, AB

T7X 3Y2

Central Import Automotive Service Inc 472 King St E, Toronto, ON

M5A 1L7


Distance -

2.3 km

Performance Worx 8C-325 Weston Rd, York, ON

M6N 4Z9


Distance -

7.9 km

Howard's Motor Services 1862 St Clair Ave W, Toronto, ON

M6N 1J8


Distance -

6.9 km

M B Auto Repair 5-85 Nantucket Blvd, Scarborough, ON

M1P 2N7


Distance -

14.8 km

AML Auto Service 126 Laird Dr, East York, ON

M4G 3V3


Distance -

6.8 km

Crown Steering & Brake 1766 Dundas St E, Mississauga, ON

L4X 1L8


Distance -

15.7 km

Deer Park Auto Service 40 Coulson Ave, Toronto, ON

M4V 1Y5


Distance -

5.2 km

Gerrard Auto ON

Tony's Mobile Mechanic 320 Richmond St E, Toronto, ON

M5A 1P9


Distance -

1.4 km

Kevin Oneill 3327 Dundas St W, Toronto, ON

M6P 2A6


Distance -

7.9 km

Vince's Auto 9 Connie St, North York, ON

M6L 2H8


Distance -

10.8 km