Canadian Tire
5402 Discovery Way

,

Leduc

,

AB

T9E 7L2
Directions
780-986-5229
Canadian Tire - Details
Located at 5402 Discovery Way near you, Canadian Tire is a local business in the automobile repairing & service category of Canpages website.
Phone 780-986-5229 to get in contact with Canadian Tire that is located in your neighbourhood. Get the directions to 5402 Discovery Way from your location. Or, simply add this company to your business favorites list.
Finally, you can send this to your friends by clicking on Facebook or Twitter links. It's also possible to save this business information to your Outlook contacts.
Opening Hours
Please call 780-986-5229 for opening hours.
Products and Services
Accessories And Service
Automotive Parts
Leisure And Home Products
Sports
Brands Carried
Blue Planet
Broadstone
Debbie Travis
Jobmate
Mastercraft
Motomaster
Noma
Simoniz
Yardworks
Categories
Canadian Tire - Deals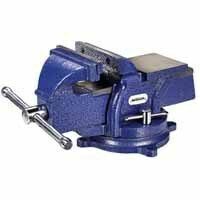 Mastercraft 5Kg Anvil - $16.49 - $44.99 (50% Off)
Durable, non-hardened cast alloy resists cracking or breaking. Provides added support when hammering or chiselling work pieces. 5kg (11lb).
Mastercraft 100-Pc Rotary Tool Kit - $29.99 ( 60% Off)
100 Piece Rotary Tool Kit features a 1.5A motor, and variable speeds of 5,000 to 35,000 RPM. 1/16, 3/32, and 1/8" collets. For cutting, sanding, deburring, stripping, engraving and drilling. Includes a 100 piece accessory kit.
Mastercraft 2A Random Orbit Sander - $19.99 - $22.49 ( 60% Off)
12,000 OPM single speed control. 5" base with hook and loop fastening system. Comes with three sanding discs. Through the pad dust extraction system.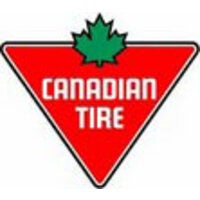 Mastercraft Precision Flush Cut Blade, 2-Pc - $4.99 - $16.99 (50% Off)
Precision Flush Cut Blade is ideal for cutting wood, plastic board, and plastics. Made of chrome-vanadium steel. Longer life than carbon steel. Universal fit. Quick change shank.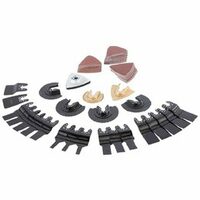 Mastercraft Oscillating Tool Accessory Set, 100-Pc - $49.99 (50% Off)
Mastercraft Oscillating Tool Accessory Set features a universal quick change arbor design. Fits with Dremel®, Fein®,Bosch®, Skill®, Makita®,Ridged®, Milwaukee®,DeWalt, Mastercraft® and most other brands. 100 pieces per package. This set includes: coarse sandpaper (X25), medium sandpaper (X25), fine sandpaper (X25), hook and loop sanding pad, rounded grout remover, triangular grout remover, rigid scraper blade, flexible scraper blade, 3 7/16" wood and drywall saw blade (X3), 3 7/16" wood and metal blade, 3/4" flush cut blade (wood) (x7), 3/4" flush cut blade (wood and metal), 1 1/4" flush cut blade (wood)(X4), 1 1/4" flush cut blade (wood and metal), 3/8" flush cut blade (wood) (X3).
featured businesses for Automobile Repairing & Service around me
Featured businesses for Automobile Repairing & Service around me
Canadian Tire 5402 Discovery Way, Leduc, AB

T9E 7L2

Central Import Automotive Service Inc 472 King St E, Toronto, ON

M5A 1L7


Distance -

2.3 km

New Veer Preet Service Centre Inc 6559 Airport Rd, Mississauga, ON

L4V 1E5


Distance -

20.5 km

Performance Worx 8C-325 Weston Rd, York, ON

M6N 4Z9


Distance -

7.9 km

Kevin Oneill 3327 Dundas St W, Toronto, ON

M6P 2A6


Distance -

7.9 km

AML Auto Service 126 Laird Dr, East York, ON

M4G 3V3


Distance -

6.8 km

Deer Park Auto Service 40 Coulson Ave, Toronto, ON

M4V 1Y5


Distance -

5.2 km

Mr Pat's Automotive 22 Belvia Rd, Etobicoke, ON

M8W 3R3


Distance -

12.5 km