Staples Business Depot
10160 108 St

,

Grande Prairie

,

AB

T8V 7B1
Directions
780-814-6020
Staples Business Depot - Details
Opening Hours
Please call 780-814-6020 for opening hours.
Categories
Staples Business Depot - Deals
Huge Savings on Shredders at Staples Starting at $40, Free Shipping on Orders $45+
If you're looking for an office shredder Staples has just what you need during their limited time sale event. Right now, you can save up to $500 on select personal, professional and commercial shredders which makes it as good a time as any to pick one up for home or office use. Here's a quick look at what's on sale:
Personal Shredders
Professional Shredders
Commercial Shredders
The sale prices are live now but expire on March 18.
Free shipping is available on orders over $45.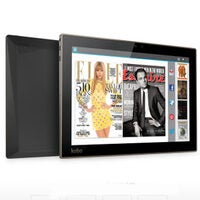 Kobo.com: $100 Off Kobo Arc 10HD, $20 Off Kobo Arc 7HD + 3 Free Kids eBooks
For a limited time only, Kobo.com is introducing the Kids Starter Pack!
Through this offer, not only will you receive a discounted price for the Kobo Arc 7 HD and Kobo Arc 10 HD, but you'll also receive 3 free kids ebooks!
The books you'll receive are:
The Kobo Arc 10 HD originally costs $399.99, but for the duration of this offer, you'll receive a $100 discount and be able to purchase it for $299.99. This tablet features a 10" HD screen and a quad-core processor. The product comes with Android 4.2 and through the Google Play store, you can download thousands of apps.
Alternatively, you can also purchase the Kobo Arc 7 HD at a discounted price! Kobo.com is offering a $20 discount on their Kobo Arc 7 HD. It also features a quad-core processor and Android 4.2. The screen is a slightly smaller 7" display. It originally cost $199.99, but you can now get it for $179.99.
You can shop this offer online at Kobo.com, where you'll receive free shipping for these products. Or, you can also choose to shop these offers at Indigo, Best Buy, Future Shop, Staples, Target, and The Source.
This offer is live now until the end of the day on April 6th. You'll need to activate your product by April 10th to receive your free books.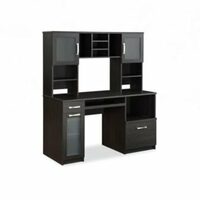 Whalen Greenwich Computer Desk & Hutch - $239.99 ($60.00 off)
Whalen Greenwich Computer Desk & Hutch - $239.99 ($60.00 off)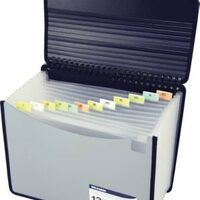 Winnable 13-pocket Coil Bound Poly Expanding Desktop File - $12.26 (25% off)
Winnable 13-pocket Coil Bound Poly Expanding Desktop File - $12.26 (25% off)
Staples 10-sheet Cross-cut Shredder - $69.99 ($30.00 off)
Staples 10-sheet Cross-cut Shredder - $69.99 ($30.00 off)
featured businesses for Computers, Laptops & Parts around me
Featured businesses for Computers, Laptops & Parts around me
Staples Business Depot 10160 108 St, Grande Prairie, AB

T8V 7B1

ABCO Group Office Solutions Simplified 2480 Lawrence Ave E, Scarborough, ON

M1P 2R7



ICC Vanson Inc 17-2691 Markham Rd, Scarborough, ON

Recon Office Services 2001 Thickson Rd S, Whitby, ON

L1N 6J3



Grand & Toy 180 Bloor W, Toronto, ON

M5S 2V6



Fedex Office 4885 Yonge St, Toronto, ON

M2N 5N4



Fedex Office 459 Bloor St W, Toronto, ON

M5S 1X9



Coopers Office Furniture 7-34 Futurity Gate, Concord, ON

L4K 1S6



Babbco Office Services Limited 38 Skagway Ave, Scarborough, ON

M1M 3V1



Fedex Office 505 University, Toronto, ON

M5G 1X3



Executive Furniture Rentals 81 Tycos Dr, North York, ON

M6B 1W3



Akita Office Furniture 5A-7501 Woodbine Ave, Markham, ON

L3R 2W1