London Drugs Limited
10820 104B Ave

,

Grande Prairie

,

AB

T8V 7L6
Directions
780-538-3700
London Drugs Limited - Details
Opening Hours
Please call 780-538-3700 for opening hours.
Categories
London Drugs Limited - Deals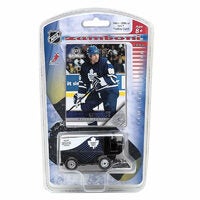 NHL Hockey Cards - 2/$5.00
Buy more, pay less! 2 or more $2.50 (64% off)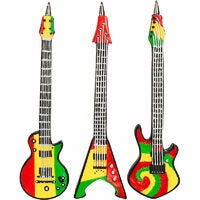 Hand Painted Pens - 3/$5.99
Detailed, hand painted pens in the shape of guitars. Assorted designs available.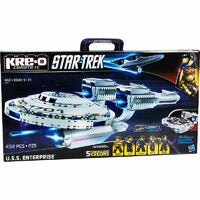 Kre-O Star Trek U.S.S. Enterprise Construction Set - 432 Pieces - $24.99 ($35.00 off)
Create it with Kre-O building sets! Build and play with the U.S.S. Enterprise, the classic ship from Star Trek. The ship has an opening lid to reveal the command bridge illuminated by light-up LightTech technology. The LightTech feature also lights up the deflector dish and the engines. A spaceship needs a crew, so there are 5 Kreons included with the set including Captain Kirk, Spock, Dr. McCoy and two additional Kreon figures. The ship even has a missile that you can fire when the ship is attacked by enemies during its voyage through space!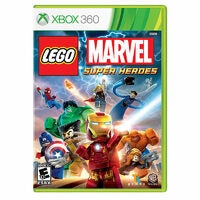 XBox 360 Lego Marvel Game - $29.99 ($10.00 off)
LEGO® Marvel™ Super Heroes: Universe in Peril features an original story crossing the entire Marvel Universe. Players take control of Iron Man, Spider-Man, the Hulk, Captain America, Wolverine and many more Marvel characters as they unite to stop Loki and a host of other Marvel villains from assembling a super-weapon capable of destroying the world.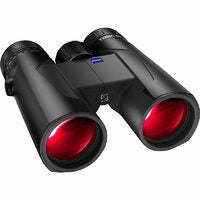 Zeiss Terra ED 10 x 42mm Binoculars - $449.99 ($80.00 off)
Zeiss Terra ED Sport optics. A line of premium Optics best in class IQ
featured businesses for Pharmacies around me
Featured businesses for Pharmacies around me
London Drugs Limited 10820 104B Ave, Grande Prairie, AB

T8V 7L6

Canadian Compounding 2917 Bloor St W, Etobicoke, ON

M8X 1B4


Distance -

9.8 km

Shoppers Drug Mart
Distance -

515.3 km

Vitality Compounding Pharmacy 918 Kingston Rd, Toronto, ON

M4E 1S5


Distance -

8.5 km

Etobicoke IDA Pharmacy 201-666 Burnhamthorpe Rd, Etobicoke, ON

M9C 2Z4


Distance -

15.4 km

Hooper's Pharmacy 2136 Queen St E, Toronto, ON

M4E 1E3


Distance -

7.8 km

Pape Drug Mart (Pape Pharmacy Ltd) 751 Pape Ave, Toronto, ON

M4K 3T1


Distance -

4.8 km

Rexall Drug Store 393 Spadina Rd, Toronto, ON

M5P 2W1


Distance -

5.0 km

Smith's Pharmacy 3463 Yonge St, North York, ON

M4N 2N3


Distance -

9.6 km

Keele & Rogers Pharmacy 605 Rogers Rd, York, ON

M6M 1B9


Distance -

8.1 km

Peoples Drug Mart 491 Lawrence Ave W, North York, ON

M5M 1C7


Distance -

8.6 km

Deen Pharmacy G 11-3852, Finch Ave E, Scarborough, ON

M1T 3T9


Distance -

18.2 km