London Drugs Limited
10820 104B Ave

,

Grande Prairie

,

AB

T8V 7L6
Directions
780-538-3700
London Drugs Limited - Details
Opening Hours
Please call 780-538-3700 for opening hours.
Categories
London Drugs Limited - Deals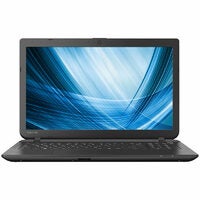 Toshiba C50D Laptop w/500GB & 4GB DDR3 Ram - $469.99 ($20.00 off)
AMD A Series Quad Core Processor A4-6210 (1.8 GHz, 2MB L2 Cache) with AMD AllDay™ Power.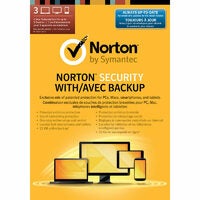 Norton Security 1.0 - $49.99 ($30.00 off)
Patented technologies work together to outsmart identity thieves, online threats, phishing and social media dangers.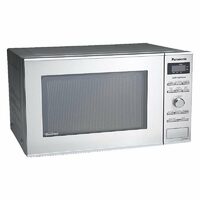 Panasonic .8 cu. ft. Microwave - Stainless - $99.99 ($20.00 with trade-in off)
Elegant stainless steel front panel with attractive pop-out control dial.
Panasonic 1.1 Grill Microwave - $179.99 ($20.00 with trade-in off)
An 1100W Quartz Grill allows for browning, grilling and toasting operation.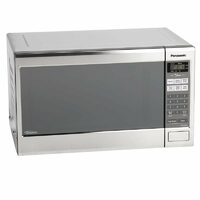 Panasonic 1.2 cu.ft. Genius Inverter Stainless Steel Microwave Oven - $159.99 ($20.00 with trade-in off)
A pulsing delivery of very low microwave power keeps food temperatures at a constant level--without overcooking. Our improved keep warm menu now includes five items so foods like stew, gravy and desserts remain warm in the oven until you are ready to serve.
featured businesses for Pharmacies around me
Featured businesses for Pharmacies around me
London Drugs Limited 10820 104B Ave, Grande Prairie, AB

T8V 7L6

Canadian Compounding 2917 Bloor St W, Etobicoke, ON

M8X 1B4


Distance -

9.8 km

Vitality Compounding Pharmacy 918 Kingston Rd, Toronto, ON

M4E 1S5


Distance -

8.5 km

Etobicoke IDA Pharmacy 201-666 Burnhamthorpe Rd, Etobicoke, ON

M9C 2Z4


Distance -

15.4 km

Shoppers Drug Mart
Distance -

503.1 km

Pape Drug Mart (Pape Pharmacy Ltd) 751 Pape Ave, Toronto, ON

M4K 3T1


Distance -

4.8 km

Hooper's Pharmacy 2136 Queen St E, Toronto, ON

M4E 1E3


Distance -

7.8 km

Peoples Drug Mart 491 Lawrence Ave W, North York, ON

M5M 1C7


Distance -

8.6 km

Sone's Pharmacy 991 Dovercourt Rd, Toronto, ON

M6H 2X6


Distance -

4.3 km

Rexall Drug Store 393 Spadina Rd, Toronto, ON

M5P 2W1


Distance -

5.0 km

Keele & Rogers Pharmacy 605 Rogers Rd, York, ON

M6M 1B9


Distance -

8.1 km

Snowdon Pharmacy 264 Bloor St W, Toronto, ON

M5S 1V8


Distance -

2.4 km