Canadian Tire
1 Hospital St

,

Fort McMurray

,

AB

T9H 5C1
Directions
780-791-6400
Canadian Tire - Details
Opening Hours
Please call 780-791-6400 for opening hours.
Categories
Canadian Tire - Deals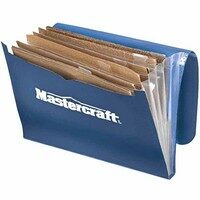 Mastercraft 50-piece Assorted Sandpaper Set - $9.99 (75% Off)
Popular general purpose sandpaper, in an easy to use storage folder. Ideal for hardwoods, metal and fibreglass. Includes 50, 9 x 11" (23 x 28 cm) pieces.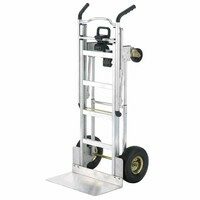 Aluminum Hand Truck - $99.99 (50% Off)
3 position aluminum hand truck. Converts from a cart to a hand truck with the simple press of a lever. 800 lbs capacity as a cart, 1000 lbs capacity as a hand truck. Pneumatic tires.
Mastercraft Digital Caliper - $11.99 (70% Off)
6" electronic caliper with LCD display. Inch to mm conversion button. Stainless steel depth rod. Thumb wheel adjustment. Inside/outside measuring capability.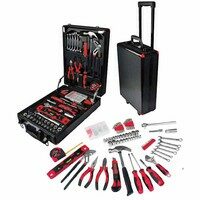 SKIL Tool Set, 150-Pc - $39.99 (70% Off)
SKIL Tool Set includes a wheeled aluminum case with a telescopic handle for convenience and storage. Tool set includes 1/4" and 3/8" drive wrenches in SAE and metric . Features ergonomic cushion grip handles for comfort and control.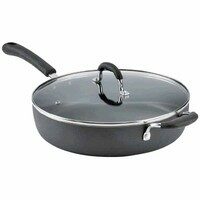 Starfrit Jumbo Cooker Pan, 12-in - $19.99 (70% Off)
Starfrit Jumbo Cooker Pan is an oversized frypan and features a with glass lid. 12" (30 cm) diameter. 5 quart cooking capacity.
featured businesses for Automobile Repairing & Service around me
Featured businesses for Automobile Repairing & Service around me
Canadian Tire 1 Hospital St, Fort McMurray, AB

T9H 5C1

Avenue Motor Works Inc. 681 Rowntree Dairy Rd., Vaughan, ON

L4L 5T9


Distance -

20.5 km

Penn Auto Parts 4A-128 Manville Rd, Scarborough, ON

M1L 4J5


Distance -

11.9 km

Luxury European Auto Parts Inc 125 Union St, Toronto, ON

M6N 3N4


Distance -

7.5 km

Collision 360 Inc 185 Toryork Dr, North York, ON

M9L 1X9


Distance -

18.6 km

Mister Starter - Zex Racing (Turbo-Chargers) 1670 O'Connor Dr, Toronto, ON

M4A 1W4


Distance -

10.1 km

JDM Auto Parts Inc 158 Toryork Dr, North York, ON

M9L 1X6


Distance -

18.4 km

Ahon Auto Parts 2405 St Clair Ave W, Toronto, ON

M6N 1K9


Distance -

8.1 km

A & A Bumper & Fender Ltd 1111 Finch Ave W, North York, ON

M3J 2E5


Distance -

15.0 km

Consumer Auto Parts Inc 2562 St Clair Ave W, York, ON

M6N 1L7


Distance -

8.6 km

Ultimate Transportation Products 23 Markwood Lane, Thornhill, ON

L4J 7A6


Distance -

18.8 km

Undercar Auto Parts 644 Magnetic Dr, North York, ON

M3J 2C4


Distance -

16.7 km