Canadian Tire
1 Hospital St

,

Fort McMurray

,

AB

T9H 5C1
Directions
780-791-6400
Canadian Tire - Details
Opening Hours
Please call 780-791-6400 for opening hours.
Categories
Canadian Tire - Deals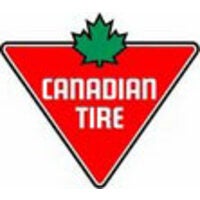 Tmax® Xtreme Snips, Straight - $11.99 (65% Off)
Titanium-coated jaws stay sharp longer (ten times longer cutting life). Flush hardware allows smooth access from pouch and metal does not catch when cutting. Internal lock with auto release. Chrome molybdenum alloy with serrated jaw blades gives a stable bite and prevents slippage.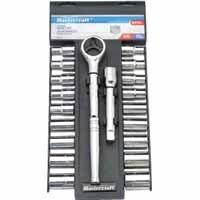 Mastercraft 1/2-In Drive Socket Set, 20-Pc - $17.49 (65% Off)
Socket set features 1/2" drive ratchet. Includes extension bar and most commonly used socket sizes. Contains 20 pieces.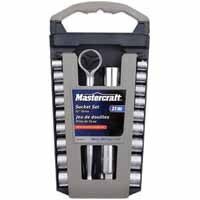 Mastercraft 21-Piece Socket Set - $13.99 (65% Off)
3/8"-drive socket. Nine SAE sockets. Nine metric sockets. Two spark plug sockets. Lifetime manufacturer's warranty.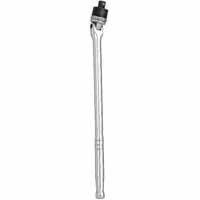 Mastercraft Breaker Bar With Ratchet Head - $15.99 (60% Off)
17" long breaker bar with a ratchet built into the head. 180° flexible ratchet head with extra-long shaft for greater leverage. Lifetime warranty.
Stanley Black Chrome Socket Set, 164-Pc - $99.99 (65% Off)
Black chrome-plated sockets and accessories. High-contrast, easy-to-read laser-etched contents. Professional grade. Both metric and SAE included. Meets or exceeds ANSI recommendations for hardness and torque. Contains 164 pieces, including 1/4", 3/8", 1/2" Dr sizes. Exclusive to Canadian Tire.
featured businesses for Automobile Repairing & Service around me
Featured businesses for Automobile Repairing & Service around me
Canadian Tire 1 Hospital St, Fort McMurray, AB

T9H 5C1

Luxury European Auto Parts Inc 125 Union St, Toronto, ON

M6N 3N4


Distance -

7.5 km

Ahon Auto Parts 2405 St Clair Ave W, Toronto, ON

M6N 1K9


Distance -

8.1 km

Avenue Motor Works Inc. 681 Rowntree Dairy Rd., Vaughan, ON

L4L 5T9


Distance -

20.5 km

A & A Bumper & Fender Ltd 1111 Finch Ave W, North York, ON

M3J 2E5


Distance -

15.0 km

Collision 360 Inc 185 Toryork Dr, North York, ON

M9L 1X9


Distance -

18.6 km

JDM Auto Parts Inc 158 Toryork Dr, North York, ON

M9L 1X6


Distance -

18.4 km

Mister Starter - Zex Racing (Turbo-Chargers) 1670 O'Connor Dr, Toronto, ON

M4A 1W4


Distance -

10.1 km

Penn Auto Parts 4A-128 Manville Rd, Scarborough, ON

M1L 4J5


Distance -

11.9 km

Consumer Auto Parts Inc 2562 St Clair Ave W, York, ON

M6N 1L7


Distance -

8.6 km

Ultimate Transportation Products 23 Markwood Lane, Thornhill, ON

L4J 7A6


Distance -

18.8 km

Global Auto Parts 4000 Steeles Ave W, Woodbridge, ON

L4L 4V9


Distance -

18.9 km