Starbucks
5-10370 82 Ave NW

,

Edmonton

,

AB

T6E 1Z8
780-434-3225
Starbucks - Details
Opening Hours
Please call 780-434-3225 for opening hours.
Features
Restaurant With Wifi Internet
Food
Rates
Restaurant Type
Categories
Starbucks - Deals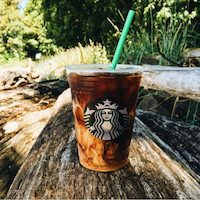 Starbucks Summer Mondays: Get New Opportunities to Earn Bonus Stars Every Monday! (Members Only)
Starbucks' Summer Mondays are back, which means Starbucks Rewards members can take advantage of special promotions to earn extra stars every Monday!
Here's the Summer Monday schedule:
July 18: use Mobile Order & Pay and purchase any Frappuccino Blended Beverage before 2 PM and get 50 bonus stars
July 25: buy any handcrafted iced tea beverage, get 25 bonus stars
August 1: buy any iced espresso drink, get 25 bonus stars
August 8: use Mobile Order & Pay and purchase any iced espresso drink, get 50 bonus stars
August 15: buy a Cold Brew, get 25 bonus stars
August 22: earn 100 bonus stars with any order over $20
Each offer is valid only on the specified date.
As an added incentive, Starbucks is also offering bonus stars for those of you who take advantage of multiple Summer Monday offers! Here are the reward tiers:
2 Summer Monday offers for 10 bonus stars
4 Summer Monday offers for 25 bonus stars
6 Summer Monday offers for 50 bonus stars
Keep in mind that you must pay with your registered Starbucks card or app, so make sure to stock up on funds!
If you're not yet a member, click here to learn more about My Starbucks Rewards.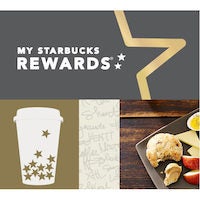 Earn Free Food And Drinks With Starbucks Rewards
Turn your Starbucks Card into a Rewards Card to earn free food and drinks. Sign up for the loyalty program My Starbucks Rewards to get:
Free drink or food rewards (some restrictions apply)
Custom offers on items you enjoy when you opt in to receive for My Starbucks Rewards® email
Early access to new products
Easy payment with our mobile app
You can also join from the Starbucks App. For more information, visit
My Starbucks Rewards
.
featured businesses for Coffee Shops, Cafes & Espresso Bars around me
Featured businesses for Coffee Shops, Cafes & Espresso Bars around me