Canadian Imperial Bank of Commerce
10102 Jasper Ave

,

Edmonton

,

AB

T5J 1W5
Directions
780-429-7744
Canadian Imperial Bank of Commerce - Details
Located at 10102 Jasper Ave in Edmonton, Canadian Imperial Bank of Commerce is a company inside the banks category of Canpages website.
Dial 780-429-7744 to get in touch with Canadian Imperial Bank of Commerce that is in your neighbourhood. Get the directions to this business from your location. Or, simply add this company to your personal business favorites list.
Finally, feel free to send this page to your friends by accessing Facebook or Twitter links. It's also possible to save this business information to your Outlook contacts.
Opening Hours
Please call 780-429-7744 for opening hours.
Categories
Canadian Imperial Bank of Commerce - Deals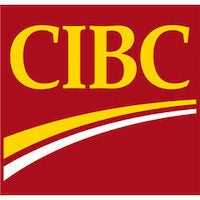 Introductory Mortgage Rate of 1.99%
Enjoy a low rate of 1.99% for the first 9 months of a 4-year fixed-rate mortgage, then get a great ongoing rate of 2.83% for the rest of your term. Mortgage application must be made by June 30, 2015; mortgage must fund within 90 days of application date. Only available on mortgages of $10,000 or more; subject to credit approval
Posted:
2015-03-17
| Starts:
2015-03-17
| Expires:
2015-07-01
Deal source:
www.cibc.com
featured businesses for Banks around me
Featured businesses for Banks around me